Birthday 26 Extravaganza – New Orleans
Our trip to New Orleans was packed with eating, walking around the city, and eating some more! This was a huge trip because we were celebrating my 26th birthday!! & this is my energy level when I'm celebrating my birthday!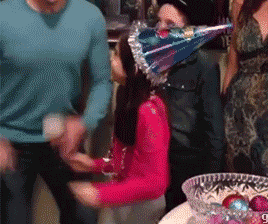 We recently moved to North Florida which means a road trip to New Orleans is only 6 hours and like I've said before, 6 hours is my limit on road trips; any more and I'm hopping on a plane. My top 3 city choices that were within the 6 hours driving distance were New Orleans, Atlanta, and Charleston, SC. I ultimately chose New Orleans because Alec had never been. We both had already visited Atlanta a few years ago to see a musical and I want to save Charleston for another trip; maybe for an anniversary trip?
& with New Orleans being filled with food and music I figured this was the best choice for a birthday celebration!!
Alec booked us a room at the Avenue Plaza Resort which is within walking distance of the Garden District and the Lafayette Cemetary I. Even though we made the walk from our hotel to the French Quarter, I would suggest Ubering around New Orleans regardless where you stay. I suggest this because not all of the common New Orleans bucket list items are within walking distance.
The hotel itself was absolutely stunning and the staff was unbelievably friendly and helpful throughout our whole stay. I highly recommend staying at this hotel because their customer service is completely top-notch, it's a beautiful hotel, and it's in the perfect location for Mardi Gras!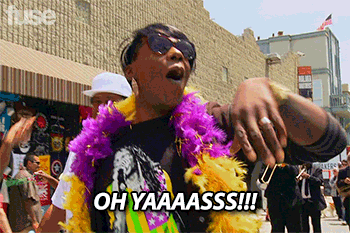 When we rolled into the hotel Friday, we stayed in for the night because we were exhausted from the drive. When we woke up on Saturday morning, we slowly got out of bed and went downstairs to the hotel's courtyard to have coffee before heading out into the hustle and bustle of the city. We were unable to get photos of the beautiful courtyard because we forgot our phones in the room, but we didn't mind because we were engulfed in each other's company.
Once we finally got dressed for the day, we walked all the way to Jackson Square! After that LONG walk, we were really hungry and stumbled into Stanley's. We didn't want a big meal, so I ordered a side of the Creole Breakfast Potatoes with a glass of orange juice. The potatoes were not what I expected, but really delicious and would recommend them!
Our first museum stop of the day was to the Mardi Gras Museum. On the outside, it may not look like much, but on the inside, it was filled with rich Mardi Gras history and the costumes there were wonderfully over-the-top!
This slideshow requires JavaScript.
Some outfits I wanted to wear myself and thankfully the owners already thought about this and had a room in the front where you can take photos with fun Mardi Gras props and costumes. Overall, I'm really glad the two of us got to walk around and get a little taste of the biggest parade, like EVER!
I probably have lice now!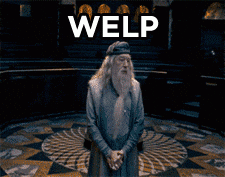 While walking back to our hotel, we decided to visit the WWII Museum. This was a HUGE museum and our self-guided tour took up a couple of hours of our day. There was SO much to see here! We weren't able to take photos, but this was a MAJOR highlight of our trip and a must-do for all the history lovers out there!
Once we got back to the hotel, we were so worn out from walking around in the heat that we took a nap until it was time for our dinner reservation at 8:30 PM.
Dinner was an absolute treat!! Alec loves to make the restaurant we go to for special events a surprise. He kept my 25th birthday dinner a surprise and he said he loved my reaction so much that he wanted to do that again this year. & for good reason because of look at this entrance!
Cafe Amelia is absolutely breath-taking and I would love to visit again to sit outside in the courtyard. Unfortunately, even with our reservation, we didn't want to wait to have outdoor seating and was immediately seated inside, which was still just as beautiful. The food was equally as great as their atmosphere and was probably our favorite meal in New Orleans.
For starters, we ordered the Chicken and Andouille Gumbo and the Bubba Grit Dip. Both of these items were really delicious and would want again. The gumbo had flavor, but not too much heat and the dip had a grit base that was perfectly cheesy!!
& if you didn't know: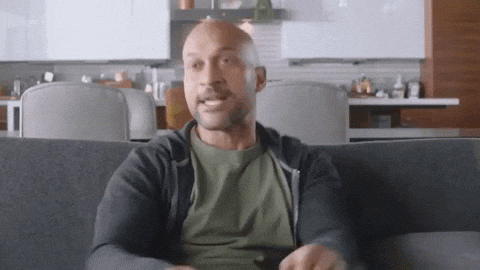 For our entrees, I ordered their seasonally-inspired chef's pasta, while Alec ordered the Chicken and Andouille Jambalaya Pasta. We were absolutely obsessed with my pasta dish and Alec's pasta dish was just as good! After dinner, we walked around Bourbon St. and then went back to the hotel.
Waking up on Sunday, I was immediately ready to celebrate my birthday, but we first needed coffee!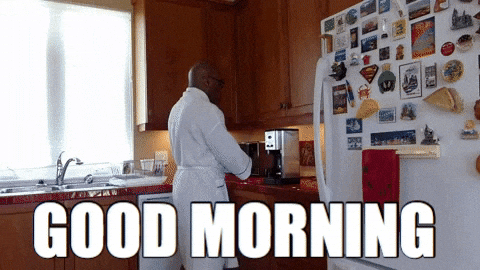 Today was all about relaxation and taking things slow, so we sat in the courtyard again to enjoy each others company. There wasn't a ton on our to-do list today, except for Cafe du Monde at night to cap off my birthday. I really loved the idea of ending my birthday stuffing our faces with beignets and powdered sugar.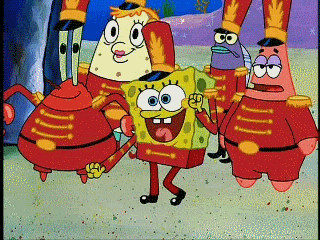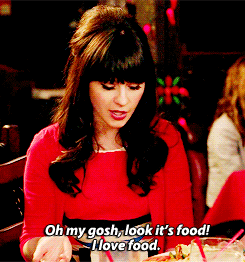 The first birthday stop was a much-needed breakfast. We originally tried eating at The Ruby Slipper Cafe, but took one look at the line and walked over to Daisy Dukes and decided just wait in that long line because we were so hungry.
The service and the food were great! Alec ordered the Popcorn Shrimp Po-Boy, which he thought would have been perfect if it was half the serving size because it was heavy on the bread. I ordered the Biscuits & Country Sausage Gravy with a side of Pancakes.
After breakfast, the rest of my birthday was spent walking around town and exploring. We walked into my favorite store (SEPHORA!!) and splurged on some great items!
After Sephora, we walked around Jackson's Square walking in and out of different shops, stopped by Fat Tuesday to grab a drink to cool down from the heat, and continued walking. When we were done walking, we took a quick power nap (the heat will wipe you out like that) then went back out to walk past Lafayette Cemetary I/Garden District. & after this we finally made our way to Cafe du Monde around 10:30 PM to end my birthday on such a sweet note!
In the morning, Cafe du Monde will usually have a theme park-sized line and there was no way we wanted to wait in the sun for that long. This was the best part of going to this restaurant at night because we were seated immediately…AFTER going to an ATM to get cash because it's a cash-only establishment. Thankfully there is an ATM right around the corner, but that wasn't something we were expecting.
The menu here is basically beignets, coffee, and hot chocolate, which is exactly what we ordered! This little midnight snack was absolutely delicious and a complete New Orleans staple, but I'm going to let the photo below speak for itself.
(I was able to buy this coffee mug that had my hot chocolate in!!)
After getting a huge sugar rush, the two of us needed to walk around before heading to the hotel and the perfect place was, of course, Bourbon Street!
The rest of the trip was spent heading back to the hotel to pack our belongings because we wanted to be on the highway by 11 AM. Because the rest of the trip was uneventful, here are some random photos from our NOLA trip!
The bright pink wig I bought for my birthday night out!!!
If you made it to the end, I congratulate you! I also hope I was able to help give you some great New Orleans tips for your upcoming trip because we didn't know what to expect before we went. I was really glad I got a chance to visit the city with the best part, for me, being the food! I gotta say those beignets covered in powdered sugar won me over! One expense I would make sure to save for is transportation because you could either Uber/Lyft around the city or pay for a trolley pass. My least favorite part is how alcohol is the center of everything in this city. If you aren't a big drinking fan, then there wasn't a ton to enjoy on Bourbon Street. But ultimately, I really enjoyed my time here and wouldn't mind booking a room at the Avenue Plaza to view Mardi Gras IN.REAL.LIFE!!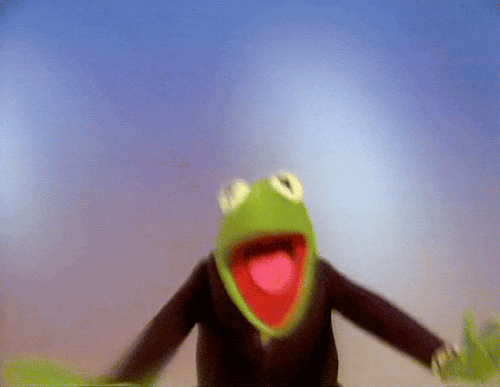 Have you ever visited New Orleans? What was the favorite part of your trip? Did you love taking in the Voodoo history or are you more of a foodie like Alec and myself? If Alec and I go back in March, I can't wait to try more restaurants!
With Love,
A Simple Wildflower
Savannah, GA Roadtrip
If you live anywhere in Florida, then Savannah, GA is a relatively short drive away! My boyfriend and I lived in Boca Raton and our trip took us roughly 6 and a half hours. Any more than that and I would have said "no way!" to a road trip and hopped on a plane.
I chose Savannah for our third-year anniversary destination because it always came across as such a down-to-earth, quaint town and I was needing a little bit of that slow-as-molasses lifestyle. & since this trip was for celebrating our 3-year anniversary, I thought this would be a great location to have a relaxing/romantic vacation.
Our Stay
Victorian Bakery Apartment $120 per night booked on Airbnb.
I would highly recommend staying at this Airbnb! Our host, Debbie, was so sweet and attentive! She even made sure we had a great stay even while she was dealing with a family emergency out of town.
On your first morning at the Airbnb, you receive a complimentary bakery item; however, since the bakery was closed during our first morning, Debbie made sure to have two bakery items in the fridge before our arrival. AND we were welcomed with 2 cupcakes; yes, they were DELICIOUS!
We Ubered from this place once and found that it was quite a walking distance from the main part of town. But we're also people who really don't mind walking semi-far distances.
Things to Do/Places to See
The best way to describe Savannah is it's a walking city! We would get to the center of town and walk everywhere! And because we were able to walk around, that allowed us to discover some pretty cool squares, bars, and stores.
Forsyth Park

: If you went to Savannah and didn't go to Forsyth Park, then I have to believe you were deliberately trying to avoid it. This park is so stunning! We sat on a bench near the fountain and watched a nearby wedding that was about to start. We sat and watched the groom as he was anxiously waiting for his bride, a dad that was keeping the flower girl entertained, all while the wedding photographer snapped away capturing all those small, perfect moments. We didn't stay long, though, because it was May which translates into we were getting kind of sweaty!
22 Squares

: Savannah has historic squares scattered around the city, and if you're walking around, you'll stumble across most of them without even trying. The most famous square in Savannah is Chippewa Square. This is where the bench scene from Forest Gump was filmed. The square looks different than in the movie, but it's still really cool to see where the movie was filmed.
City Market

: This is another staple of Savannah! This area is filled with amazing restaurants, bars, and shops. We really enjoyed this area of Savannah because you can legally walk around outside with an alcoholic beverage. City Market is filled with plenty of bars, which left us with the perfect opportunity to bar hop around town with a drink already in hand! Just tell the bar you want your drink to-go and they will know what to do!

The Savannah Waterfront

: This is the one area in Savannah that we spent, hands down, the most time at. This is another location that is full of restaurants and bars! The weekend during our stay, there was a local market going on that was filled with local art and food. And I seriously kid you not, we purchased artwork 2.5 seconds after reaching the local market. We purchased 2 artwork pieces carved out of wood, one is FSU and the other is Penn State. After making our purchase, we walked to Wet Willie's for one of their signature frozen drinks! & don't judge but we definitely went to Wet Willie's more than once!
Jones Street

: It might sound silly to have a local street as a must-have item on your Savannah bucket list, BUT I am 100% certain when I say this street is gorgeous and I'm so glad we found it. Jones Street was voted one of America's most beautiful streets, and for good reason! This street is lined with historic homes, each home with a different personality than the last, and huge canopy trees that hang over the street. We walked down this street in awe! Most of our photos are from Jones Street.
Places to Eat
I don't want to lie and tell you that the food we had in Savannah was amazing, but I think we were slightly disappointed because our expectations were high. While some places left us wanting more, the restaurants I list below were the biggest standouts!
Goose Feathers Cafe

: This is the place where we had, hands down, our best meal in Savannah! This is a budget-friendly breakfast place that had a line out the door! And honestly, that's the reason we chose this restaurant. If a restaurant has a line outside the establishment, it's usually safe to assume they have that line for a reason. And that is definitely true with this place. Although there was a long line, we had no issue finding a table. The reason why is they don't allow people to save tables while you're standing in line, which makes finding a table easier after paying. Once we had our food we quickly realized that the owner of the restaurant was the women who took our order! I just love that! I can seriously go on and on about this place, so I'll let the photo below just give you a good sense of the place!
I ordered a croissant sandwich with a side of cheese grits and a delicious latte! While Alec got the Breakfast Panini, regular coffee, and a side of bread pudding, which was freaking delicious!!
Treylor Park

: On Yelp, this place is #3 on Best Lunch Places in Savannah and it was one of the biggest letdowns! Alec liked his meal; however, it definitely wasn't his favorite meal of the trip. This place, for some reason, had raving reviews everywhere! And that's why it was so shocking to us that we just didn't enjoy it. With glowing reviews, I was expecting something amazing that doesn't look like something I could make at home. When we arrived for lunch there was already a 40-minute wait. We didn't want to walk around to find something else, so we sat at the bar until our table was ready. I ordered a Caprese Sandwich with no tomatoes (that's probably what ruined my sandwich, but I HATE sliced tomatoes) and my sandwich came out very bleh. It was completely cold, they put two thick slices of bread over sliced mozzarella and some pesto. I think the sandwich would have been better if it was toasted or grilled, but it was just a cold sandwich I could have easily made at home.

The Olde Pink House

: This restaurant has such a STUNNING atmosphere and was decorated beautifully! The Olde Pink House has an old historic vibe which pairs perfectly with their dim lighting, which is why we went here to celebrate our 3-year anniversary. It's VERY romantic!! However, the food left us unsatisfied. The meal was good, but something that tasted like any other restaurant. Although the food left us wanting more, the service we received here was top notch! They really do want you to have the best dining experience at The Olde Pink House. & it was such a cool experience sitting in the historic Study near a fireplace.
River Street Sweets

: A great spot if you have a sweet tooth is River Street Sweets! While you are walking along Savannah's Waterfront you MUST walk into River Street Sweets. You will be hit in the face with a wonderfully SWEET smell of freshly baked Pralines. When we walked in, the person making the pralines gave us a sample and it was love at first bite!
I know Savannah didn't sound like the most exciting trip of the year and the food was decent, but Savannah was everything Alec and I needed at that moment. We wanted to travel to someplace more romantic (that wasn't the beach) with a more relaxed pace for our 3-year anniversary trip and Savannah fit the bill perfectly! We thought our 3-day weekend was plenty of time to take in the city and have downtime at the Airbnb. If you're stuck on time, 2-days in Savannah will be a good amount of time to soak everything in.
Have you been to Savannah? What are some things that were on your must-do list? Did you find any food place that you absolutely loved that I need to check out next time? I would love to hear about your Savannah trip! What did you like and what didn't you like!
With Love,
A Simple Wildflower
Birthday 25 Extravaganza – Key West!!
Key West was the BEST destination I could ever dream of for my 25th birthday! It has everything your heart could desire and then some! The Keys left my boyfriend and I feeling so refreshed and relaxed, we started looking up real estate…seriously!
Our Stay
Website: caribbeanhousekw.com
Caribbean House
I would highly recommend staying here for several reasons, but the most important aspect for us, budget-friendly travelers: cost! Caribbean House was one of the cheapest hotels we could find which is crucial because Key West is EXPENSIVE! Expect to spend roughly $200 per night at any hotel in Key West. We booked our hotel during the slow season, so we were able to score a room for less. We also loved this hotel because of the convenient bicycle rentals at the front office. Bicycles are the only way we got around town. We would not have made it if we had to walk everywhere. Oh yeah! – breakfast is included!
Things to Do/Places to See
Oh gosh, where to even begin! There are so many things to do in Key West, and for 4 days, I think we did a good amount!
Southern Most Point

: We tried going once before, but there was a long line and we didn't want to wait just for one photo. On our last day, we woke up around 7:30 am and headed for the Southern Most Point one more time and I'm so glad we did. Going in the morning, there was only one group taking a photo. A local who took our photo told us that by 9 am, this place will be packed! Beat the long line go in the morning!
Mallory Square

: This is a must-do if you're traveling to Key West. Every evening around sunset there is a Sunset Ceremony. Although it was unbelievably cloudy during our trip, there was still a huge celebration at the square every evening. Mallory Square is a lively party that is a must-see!
Shopping:

I was pleasantly surprised when we were walking down the street and found a couple outlet stores! I love outlet malls because I always want to buy multiple items at once. The two stores I noticed, and personally love, were Banana Republic and GAP.

Canoeing in the Mangroves

: Unfortunately, we couldn't take any photos while canoeing because we had to leave all of our personal items onshore. We went through FURY Marriott Beachside Key West Rentals. We loved this experience; however, be prepared for a looong bike ride there! I'm sure you can find other canoeing experiences closer to your hotel with a little research.

Dry Tortugas:

This is our honorable mention. When I planned out my trip to Key West, Dry Tortugas was always a part of the plan. Unfortunately, we were looking at $185 per person and just couldn't save up enough money to go. We plan on returning with the sole purpose of visiting the historic landmark. I would describe this as a true once in a lifetime place to visit.
Places to Eat
So many good food places! There were some places Alec wanted to visit again and some places we found just by walking around!
Sloppy Joes:

Sloppy Joe's must be on everyone's list! Grab a few drinks and enjoy the environment that is Sloppy Joe's! This was the one bar we went to more than any other. Hemingway was a regular patron of Sloppy Joe's and if you go during July you will witness the Sloppy Joe's Hemingway Look-a-Like Contest.
Better than Sex

: This was the one place I really wanted to try. How can you go wrong with chocolate-covered wine glasses and dessert? The atmosphere of this place is darkly sensual. The inside is dark and intimate, and you will always be seated next to each other rather than across.
Latitudes

: This restaurant is something special and was our one splurge meal. Alec made this reservation for my birthday and kept it a secret until our dinner reservation. When I realized where we were going, I was totally shocked! You first have to take a short 8-minute boat ride to a nearby island. Once you step off the small boat, you step foot onto the cutest island that we did not want to leave…like ever. The food, service, and atmosphere were absolutely perfect. Alec wanted so badly to have our reservation for sunset but couldn't. If you can plan ahead make a reservation around sunset!
Caroline's Café

: We ate here for dinner. We were seated outside next to multi-colored Christmas lights and 100% humidity. I ordered the peel-and-eat shrimp, and my boyfriend ordered a shrimp po'boy. We both really enjoyed our meal.

Blue Macaw Island Eats & Bar

: This restaurant was a short 2-minute walk from our hotel. We ate outside for lunch under a bush (which gave us some well-needed shade). This is a very chill, relaxed area to grab a quick bite. The only thing that I wish I didn't get was the alcoholic drink. It was a frozen margarita that basically tasted like water.

Charlie Mac's

: We stumbled upon this place on our first day without even trying. We were so hungry that we walked into the first place we saw, and we got so lucky on this gamble! Try the Spicy Pork Mac n Cheese Balls (6ea) these were AMAZING!!! I loved this freaking appetizer so much and wish I had some right in front of me right now! I like spicy foods but don't like too spicy and I thought these were perfect. I know Alec's mother hates spicy anything and I know she wouldn't like these for that reason.
Honorable mention: Vicky Bakery:

This is an honorable mention because this was our first stop on our road trip. This is a Cuban café that is all over South Florida that we are obsessed with! Our friends from Miami showed us this spot and we have been obsessed ever since. We will always get the Cubano (which I call little coffee) and a few Croquettes (we usually go with ham croquettes)
Latitudes is on this small island, it's like a small town! It even has a fire-station.
This island was so rich in color! I'm OBSESSED with these flowers!
That is our whole trip to Key West! This was, hands down the best way to celebrate my 25th birthday! And you can make Key West whatever you want. If you want it to be adventurous with a lot of outdoor activities, you can do it! If you want to have a relaxing vacation, then this place is perfect as well! All I know is you won't want to leave and then proceed to look up real estate like us, then reluctantly head home.
With Love,
A Simple Wildflower
Day Trip to Thomasville, GA
This past Saturday, Alec and I went and visited the cutest little city in South Georgia and the best part is it's less than an hour from our house! The two of us went to Thomasville and I see multiple trips to this quaint little city in our future. It's a perfect city to take a stroll through the downtown area to window shop, eat, and take our parents to for a day trip whenever they come into town.
This was our first time visiting so we had no idea what to expect, but walking through the downtown area, we quickly knew we made the right choice by visiting. It's so picturesque!
We walked in plenty of gift shop-type stores but the one store that I bought something from is actually called The Gift Shop. The one thing that caught my eye out of ALLL the stores we walked into was this BEAUTIFUL gold bumblebee on a sunflower jewelry dish.
I mean, come on this is absolutely stunning!!!
I purchased the jewelry dish because I couldn't stop thinking/talking about it during our lunch and afterward we walked right back over to see if the dish was still there and IT… WAS!! The jewelry dish will be more of a decorative piece but let's talk about our amazing lunch!
We ate at the Sweet Grass Dairy Cheese Shop and all I can say is this place was delicious and the perfect serving size for lunchtime. It wasn't badly priced either because I had one glass of wine, Alec had a flight of beer and we both shared the Staff Favorites board and it was realllly good. However, being the cheeseboard snob that I am I wish there was a bit more variety on the board, it was a lot of sweeter flavors with the salty meats and neutral cheeses. They had a pepper jam but even that had a sweeter taste than something that would pair well with salami and prosciutto; I was wishing for a small kick.
The dark spot of jam to the left is blackberry lemon-thyme. It wasn't my favorite jam (only used it once) but it was one that Alec enjoyed. One aspect of the board that I really enjoyed was the honey drizzled on top of the walnuts. That may go on our next cheese board!
After our lunch, we walked back to our car and went home. Our trip to Thomasville, GA came to an end after lunch and the car ride was spent talking about our absolutely perfect afternoon. On the drive to and from Thomasville, there is a beautiful plantation that is commonly used for weddings, but I would love to spend an afternoon to tour the venue (and no, I'm not getting married).
Have you ever been to Thomasville? What are some of your favorite spots around town because the two of us are definitely going back in the near future!
With Love,
A Simple Wildflower
Epcot's Flower & Garden Festival –
Port Orleans Riverside Resort
This is the second time going to the Disney's Epcot Flower & Garden Festival, once in 2017 and this past March and if you have the chance, try to make it because this event ends June 3rd!
My two cousins and I went on March 16th and it was pretty crowded that day for it just opening up the weekend before. I firmly believe that Epcot is just as crowded as the Magic Kingdom, so, just pick your poison.
We got to the park at 9:00 am and this is what the park looks like when you first walk in.
This morning we had SUPER cloudy weather!
This area was right after showing your Disney ticket and giving them a fingerprint. Even at 9:00 am, this area was starting to get congested and this was an area we could find that didn't have too many people in the background for photo taking.
The world showcase doesn't open until 11:00 am, which means you need to wander around the front of Epcot riding the few rides they offer: Frozen Ever After, Mission: SPACE (we did the least intense option), and Test Track. (These are the rides we rode. I personally don't care for Epcot rides, they leave me wanting more.
Beginning of the Frozen ride
This was my first time on this ride and I really liked it, but I would never wait more than 30 minutes for this ride because it's short and I wasn't a huge fan of the drop at the end.
(I'm in the second row, all the way to the left. My two cousins are sitting next to me)
But, of course, the part in the ride where they play 'Let It Go' was obviously EPIC and my cousins and I were belting our lungs out along with our main girl, Elsa!!
After we got off Frozen Ever After, the world showcase was about to open its doors in roughly 30 minutes, so we made our way to the first country (Mexico) and waited in line at the La Cava del Tequila. We noticed there were only two groups standing in line for this lounge, that we jumped right in to be the third group to be seated once the doors opened.
We ordered chips and queso with a round of margaritas!! I stick with the Classic Marg 😉
The chips and queso came with the white queso pictured above and with two other red salsa-type sides. And, the water is there to remind you that you should drink water during every country or every other country because water is free (except for bottled water) and you need to stay hydrated while drinking outside in the Florida heat!
(Beautiful flowers right next to the Mexico Pavilion)
The next country on Epcot's world showcase route is Norway, but I only have the video from the Frozen ride. However, I wish I was able to get a video of the two Norwegian Vikings walking around talking to the guests.
The third country on the route is China and we spent the whole time in this country looking for our Chinese Zodiac (Chinese New Year Animal). I was born in 1993, which means that I am a Rooster according to the Chinese Zodiac.
For anyone born in 1933, 1945, 1957, 1969, 1981, 1993, 2005, 2017, or in the future year 2029, does this description sound like you?
"The Rooster is a hard worker; shrewd, outspoken, and definite in decision making. Because of this, you tend to seem boastful to others. You are a dreamer, flashy dresser, and extravagant to an extreme. Born under this sign, you should be happy as a restaurant owner, publicist, soldier, or world traveler."
Next on the route, which happens to be one of my favorite countries at Epcot: Germany! And the reason it's my favorite country is because of their Werthers Caramel store. It's seriously drool-worthy!
Waiting in line to get my bag of Caramel-covered popcorn!!
 (Just staring at chocolate while I wait. Look at those chocolate-covered apples in the back!)
Next on our list is Italy, and honestly, unless you're hungry you will leave this country feeling extremely underwhelmed. Since we made our lunch reservations for Japan, we went to the one restaurant that offers a wine bar so my one cousin could order her wine to-go.
The next country we walked to after Italy was…The United States!!! Hello, my home country!!! I personally think they did a great job of recreating colonial America.
But, if you're a key lime lover like my cousin is then you definitely need to purchase the Key Lime Funnel Cake at the American Pavilion. I don't like key lime but I had a piece of the funnel cake and it was perfect; so warm and soft.
(The key lime flavor is only available during the Flower & Garden Festival. Just an FYI!!)
The next country on the list is Japan and this is where our lunch reservations at Tokyo Dining were. If you like sushi, then I HIGHLY recommend this place for either lunch or dinner. I literally made a sound when I made my first bite the guy at the table next to us said 'isn't it good?' it was seriously that good and fresh!
Front view of Tokyo Dining & Teppan Edo
The view from up top. Straight ahead are shops
(The yummy salmon & tuna sushi I ordered and the napkin display when we were first seated at our table)
Before and after our lunch reservation you could hear Japanese woman play the drums that seem to echo across the whole park. There is a station where you can watch someone open up an oyster revealing a pearl and in that area is a HUGE area to shop Japanese merchandise.
Morocco is one of my favorite countries to walk around in at Epcot and thankfully that was next on our route because we were all feeling a little full after lunch. I also really enjoy Morocco because it is very shaded and that is basically solid gold here in Florida; even during our cloudy weather (hello, humidity!!!).
The one area that made me stop in my tracks was, however, smack dab in the sun but that was okay because it was totally worth it!
I mean, COME ON, how beautiful is this tree and with the lamp post right there, it seriously looks unreal!
I loved this little spot so much, I shamelessly started taking selfies in front of it!
SHAMELESS SELFIES!!!!
This area is a serious hidden gem because look how amazing this shot looks of my cousins! The tree is big enough that it can be seen while standing in this spot, the wooden ceiling above them is the cutest thing to ever exist, and there are flower petals scattered across their feet. I'm obsessed with this photo!!!
We're starting to get towards the end of our journey across the 11 countries at Epcot and we can definitely feel how crowded the park has gotten while heading towards France! Holy moly! We didn't even want to spend time in France because of how crowded it was and it just felt more claustrophobic than anything else. While leaving France, we saw Belle in her village outfit and it was so sweet seeing her hug the next child going up to see her.
Of course, I got the most important picture of all though while at France.
Belle and the Beast! 🙂 (sorry this was the only angle that didn't have people)
Next is the United Kingdom and it was honestly WAY too crowded to get a drink or even stroll through. We immediately went in and out, so to make up for not having photos from the United Kingdom area of Epcot, here are more photos of characters disguised as plants.
We got The Lion King!!!
We got Mickey & Minnie!!!
& we got The Toy Story characters: Buzz Lightyear, Woody, Bo Peep, and her sheep!!!
I will say that Canada grew on me this time at Epcot. I usually don't like this country because they pretty much only serve beer and their attraction is a movie narrated by Martin Short, and honestly, that sounds boring to me and we passed on the O' Canada Movie (Sorry, not sorry Disney).
BUT, what Canada lacks in attractions they completely win in flowers and being one of the most visually stunning countries at Epcot!!!
(My fanny pack is from Amazon, but it's by Lounge Fly)
And, tucked away in the back where the movie plays is a stunning waterfall that makes you feel like you're in the Canadian wilderness.
SHAMELESS WATERFALL SELFIES!!!
AND THOSE ARE THE ELEVEN COUNTRIES AT EPCOT AND WE ARE FINALLY FINISHED WALKING AROUND THE PARK!!!
All three of us at this point are completely beat after walking around Epcot twice, once for drinks and then we got hungry around 5 pm (the time we got to Canada), and a second time for small bites that were set up throughout Epcot specifically for the Flower & Garden Festival. Before leaving though I bought a Flower & Garden Festival jersey shirt because I love long sleeves and the color is absolutely stunning! I just couldn't say no. I also didn't want to say no to the Mickey Ears specifically designed for the festival, but both together would have been too expensive.  And, knowing myself I would wear this long sleeve enough to justify the higher price tag.
Don't mind my couch! But can we all please drool over this amazingly bright fuchsia!!
Once we were finished walking around Epcot we took the Disney bus back to our hotel room at the Disney's Port Orleans Riverside Resort. If you're looking at places to stay on Disney property, then I highly suggest looking into the Port Orleans Riverside or the French Quarter Resort.
We stayed at this resort for one night then we drove back to our homes not too far away. So, I wish I could have a more in-depth review of the Riverside Resorts amenities but unfortunately, I just have some photos. I will give us some slack though because we really wanted to try out their barside pool after a LONG day at Epcot, but it was a complete downpour on the bus drive back to our hotel room and it ended up raining the rest of the night. Freaking bummer! AND, THEY WERE HAVING SMORES UNTIL 7 PM THAT WE MISSED BECAUSE OF THE RAIN!! BUMMER!!
Some of the hotel rooms.
The area near our breakfast. SO CUTE!!!
My boyfriend and I are also magnet collectors, so I purchased this one from their gift shop. Well, it was the only magnet they had for this resort, so I didn't have much of a choice. Good thing it's really pretty and looks good on my fridge.
And this was my drive home. This photo was taken when I was about to turn into my neighborhood and good timing because I got this sunset at the right time! I hope you enjoyed this blog post about my time at Disney's Epcot Flower & Garden Festival and staying the night at Riverside Resort. I had such a blast that day and can't wait for my next Disney trip!
Have you been to Epcot's Flower & Garden Festival? Did you love it or are you more of a Food & Wine Festival lover? Or have you stayed on Disney property before? I need to know if they're worth the price or not! I thought the Port Orleans Riverside (even French Quarter) was a great option because they're usually one of the cheaper Disney resort options and I really loved the theme of this resort; it felt like I was in New Orleans and I could see Princess Tiana at any moment. I'm DYING to stay at the Grand Floridian, but other resorts such as the Contemporary or the Boardwalk Villas, I would like to know from you all if the price matches the expectations.
With Love,
A Simple Wildflower
Wynwood Walls
When old college roommates embark on a spontaneous weekend to visit you in South Florida, Miami was the obvious city to go to!
Miami seriously has something to do for everyone and you can easily spend a 3-day weekend here, but we only had a few hours to visit this vibrant city. With only a couple of hours in Miami, we all decided to make Wynwood Walls our main event. Alec and I had driven the outer portion of the Wynwood District but never made it to the actual walls themselves.
We arrived at Wynwood in the early afternoon and was able to find parking in a nearby parking lot. Parking was $5 for 2 hours, which was plenty of time for us to visit the walls and walk to a nearby smoothie place to people watch for a little bit.
When we walked through the Wynwood Walls entrance, we were all shocked/pleased to find out that it was free entry. This was such a nice surprise for being in a city that is known for being expensive, however, we couldn't even find a donation box which was disappointing because we all had a few singles to spare. If you've been to the Wynwood Walls and saw a donation box, please let ya girl know because if I visit again, I definitely want to show my love and appreciation for the amazing and talented artwork.
Seriously, the murals/artwork that we saw throughout were absolutely stunning and couldn't even dream of ever being that talented! There are 3 main sections (big outdoor squares) that you walk through but to my surprise, this place is much smaller than I'd imagined. Still amazing but smaller than I had anticipated.
Here are some photos:
This is where you enter Wynwood Walls. Hi, Kitty!!!
The first wall you see when entering Wynwood & every time I look at this photo of myself the only thing I can think of is how pregnant I look; I can't even call it a food baby
Seriously obsessed with all the talent!!!!!!!!
Can't wait to see what new artwork will be displayed when we all go again 😉
With Love,
A Simple Wildflower
Disney's Magic Kingdom – Thanksgiving
Alec and I went to Walt Disney Worlds Magic Kingdom the day after Thanksgiving and boy, was it an amazing time! I will say however, it was flippin' crowded! That will be my word of caution for this post because if you are worried about crowds, I can warn you that this day felt like a nine out of ten on the crowded scale.
With that being said, the two of us had such an amazing time and we decided to go on this trip because I found a reservation for the Be Our Guest Restaurant. The date and time that they had available when I checked were, yep, you guessed it, the morning after Thanksgiving but I reserved that time as soon as I saw it because until then, I had yet seen an open reservation for the restaurant pop-up on the Disney website. Alec, of course, was on board and the plan to go to Disney the day after Thanksgiving was set! We are very fortunate to live in a place that is only two and a half hours away from Orlando which allows us to make spontaneous plans to the park whenever we have for it. I wish it was whenever we please, but that will come someday. Because I had made the reservation for the Be Our Guest Restaurant, I continued to check the dining website to see what else would pop-up for that day and that's when I stumbled on the Crystal Palace. Unfortunately, it wasn't during their breakfast time – which they're popular for their Mickey-shaped waffles – it was for dinner. Crystal Palace has always been a place I've wanted to try because of their character dining experience with Winnie the Pooh, Tiger, and Eeyore.
With both restaurants booked, all that was left to do was wait which was the hardest thing to do! When the day finally arrived, we were both excited to get to the park BUT that also meant that we had to wake up early to get to the parks before our 8:15 a.m. reservation.
A lot of the hotels around Disney were pricey because of the holiday, as one would correctly assume, but we were able to find a reasonably priced hotel a mile away from Disney Springs.
We stayed at the Homewood Suites near Disney Springs and I would highly recommend it to anyone looking for a hotel near Disney or any of the parks. While many hotels could get quite pricey, we found this gem for only $122 a night and it came with free breakfast; seriously cannot beat that! After spending Thanksgiving with my family in Orlando, Alec and I made our way towards our hotel to check-in then went to Disney Springs. I am SO glad we were finally able to see the area because the last time we went it was still called Downtown Disney! Walking through Disney Springs, I was completely in awe of the changes they had made. It's so grand and extravagant with so many fancy stores that it took a little bit of walking until I found an area that I recognized. I highly suggest visiting Disney Springs if you can fit it into your schedule because if you can practice some self-control like Alec and me, this trip can be a free one.
Let's continue with the reason why the two of us even went on this trip, to begin with: the Be Our Guest Restaurant! I had visited once before back when Fantasyland first opened, so I noticed some big changes since my first visit. The first time I went it was like any normal sit-down restaurant; a hostess would show you to your table and ours was in the ballroom area near the wall-length windows. This time, the hostess opens the doubles doors and shows you down a hallway where you must wait in line, so you can order your food on an electric station. Thankfully, the line didn't take terribly long, and the hallway resembled the hallway in the movie where it's lined with knights. They hand you a menu so you can know what you want to order when you reach the station so it's one, two, and out! We both stood for what seemed like FOREVER just watching these huge groups standing around the machines clueless of how to work it or control their family.
Once Alec and I ordered our food, we walked out to the ballroom to a seat. I ordered the assorted cured meats and cheese and Alec got the fest a la Gaston. I would suggest both meals and a nice little touch that they do is provide a small selection of pastries free-of-charge.
Our firsts fast pass of the day was for the Haunted Mansion, which is one of my favorite rides in the entire park! Fun fact: my second favorite ride is Pirates of the Caribbean! The one con the Haunted Mansion has is it shows a person hanging themselves in the mini-show before getting on the ride. Personally, I think it's outdated and could be changed. Otherwise, it is a wonderfully creepy ride where I love to rest my head of Alec's shoulder. AND while I'm thinking of it, another con is if someone is easily scared in your group this ride might not be the best because it has broken down every time I've gone on it. I'm speaking from personal experience because my poor cousin who was five didn't want to go on and we told her it'll be okay, and we'll be there, and she didn't want it to break and we reassured her it wouldn't. WELL, it did break down and it was in the room with the floating crystal ball with a women's head chanting spells. Yep, she screamed, and we most likely scarred her. She's older now and seems to be fine, fingers crossed!
Because I had made a breakfast and dinner reservation, neither of us wanted to pay another Disney priced meal at the parks, so we went back to our car and went to Chick-fil-a drive through that was on the way back to our hotel. Another reason to love that hotel location! We left for lunch at around 2:30 p.m. which was a great time to leave the parks because it's at the hottest and most crowded point of the day. We took our meal back to the hotel, so we could rest our feet and lay down for a few hours. It was also nice going back to the hotel because both of us could change into outfits that would keep us warmer in the cooler weather at night. I even changed my Minnie Ears into Disney's holiday edition ears so I could get into the Christmas spirit because I knew they had the lights on Cinderella's castle already.
When we got back to the Magic Kingdom, we had some time until our second fast pass, which was Peter Pan's flight, started. It had been YEARS since either of us had been on this ride because, for some reason, this ride is ALWAYS at a 90-minute wait and, honestly, we will not wait that long for a ride that maybe 3 minutes. With our fast passes, we were quickly on the ride and I was so glad we went on because it really is a cute ride but would still never wait for 90-minutes.
It was time for our third and final fast pass: Buzz Lightyear's Space Ranger Spin. I don't know about this ride, Alec seemed to know where his laser beam was pointing and was able to rack up some solid points, me, on the other hand, is a completely different story. I couldn't figure out where my laser was pointing, maybe because I wasn't wearing my glasses, but I haven't done this poorly before. Whatever the case may be, this was such a bad game for me and I was getting so tired of missing targets that my face looks SO uninterested in our photos. I really like this ride but I'm a sore loser, so I didn't at the time.
After we used up our three fast passes, we had some time before our Crystal Palace reservation, so we took this prime opportunity to take photos of Cinderella's castle all lit up. One of my favorite places that I found to take photos of the castle was on the second floor of the entrance, where the train station is. This spot was particularly nice because you also got the Christmas tree in the background as well.
Crystal Palace is a restaurant known for its Mickey-shaped waffles during breakfast, however, the only time they had available this day was for dinner, so I booked it because I wanted the character dining experience. Let's start with the food because we all want to know if the food is worth it and my gut is telling me no. At least for dinner and my reason is that dinner is a whopping $52, and the buffet was nice and had a good selection of food, except their dessert left me disappointed. The food was good, with there being a selection of salads, peel-n-eat shrimp, vegetables, mashed potatoes, and there's even a meat carving station. Alec enjoyed the food while it sat heavy in my stomach and made me queasy all night, we both agreed it was not worth spending $104 plus tip, that's just a lot of money for something with the buffet in the title. I honestly did not realize that it was that expensive, last time I remembered looking at prices it was in the '40s but who knows, maybe I was looking at the lunch prices. I am still going to try booking a breakfast reservation because I REALLY want to try Disney's Mickey-shaped waffles.
The BEST part of Crystal Palace was their character dining because I got to meet my childhood love: Eeyore! This was one of my mom's favorite characters growing up and I remember her handing down her childhood toy Eeyore to me and loving him ever since. While we were seated at our table, we were told that it could take up to 90 minutes to meet the characters, and the only one we were able to see was the only one I REALLY wanted to see, EEYORE! I was talking with Alec and Eeyore walks up behind me and puts his hand on my shoulder, I jump and make a screaming noise because I wasn't expecting someone to come up behind me. Eeyore is so embarrassed that he puts his hands over his eyes and leans on the wall. I was so excited to meet Eeyore that I couldn't contain my happiness, even in the photos I'm too excited to function.
After dinner, we went back up to the second story train station near the entrance to watch the fireworks show and we thought that was a great place to watch the show. We stayed for 8 minutes of the fireworks shows until we made our way to the monorail and let me tell you that was the PERFECT time to leave because as soon as we got on the monorail we noticed a bigger crowd of people leaving the show and making their way to the monorails and we knew once the show was completely over it would be a madhouse getting out. Every time you leave at night it feels like you are cattle slowly being herded into a cage because you are surrounded by thousands of people going nowhere. If you've never seen a Disney's fireworks show then I suggest staying for most of it (it's 18 minutes long); however, if you don't mind leaving the show early then I cannot suggest it enough.
We took the tram to our car and made the 25-minute drive back to the hotel and that was our wonderfully packed day at Disney's Magic Kingdom!
Now here are more photos of our day 🙂
With Love,
A Simple Wildflower
My Trip to Boston
If you follow me on Instagram, you already know that Alec and I traveled to Boston three weeks ago for Alec's late birthday gift. Let me tell you, it was beyond amazing! We ended up waiting so long for this trip because we wanted the opportunity to see the Patriot's play at Gillette Stadium! I also didn't mind waiting until October to visit because that meant that this Florida girl could finally witness real fall weather! South Florida just doesn't cut it when it comes to gorgeous fall weather. Florida has two seasons: summer and hurricane.
We ended up flying to Boston with JetBlue. I didn't choose JetBlue for any reason other than the fact that they had cheaper tickets for the weekend we wanted to travel. I also enjoy their extra legroom in the front of the plane; however, for an extra $70, we opted out of that option and saved the money. On our flight to Boston, we were able to watch Jurassic World II and although I didn't have my headphones, it was still nice to watch something on our trip over. I forgot to pack something to keep me entertained so watching a movie with no sound or captions passed the time for me.
When we arrived at the Boston airport, we were greeted with cool and cloudy weather. I could not wait to get this trip started and immediately took an Uber to our Airbnb.
Our Airbnb host, Brittany, was the sweetest host ever! She was so accommodating, and her home was in the PERFECT location: Beacon Hill!! If you're looking for a place to stay in downtown Boston that is walking distance to most places, then look no further! During our stay, our host recently adopted a beautiful rescue kitten named The General, and honestly, this kitten was the highlight of our trip! But that's also coming from the biggest cat lady ever!
As soon as we dropped our bags off at the Airbnb that morning we were finally able to explore the city. Alec and I choose to travel without an itinerary. There may be one or two things we want to do while traveling, but no more than that because we love to walk around and take in each city. Having no itinerary has led us to meet people we wouldn't have if we stuck to an itinerary. For example, in Las Vegas, we walked past The Forum Shops at Caesar's Palace and decided to walk in even though it wasn't planned. Of course, when I see a Disney store, I had to walk in. WELL, you would not believe who was there selling her own paintings; the beautiful and talented Paige O'Hara!! Then while walking around Beacon Hill in Boston we saw John Kerry walk out of his beautiful home and into his car. While I got to sit and talk with Paige O'Hara about her paintings and life, Alec and I were only able to get a wave out of John Kerry but let's be real he's a busy guy.
The first thing we did on our trip to Boston was strumbled upon the Charles River Esplanade. This park was stunning because it's right next to the Charles River and the trees were already starting to change colors. The weather was perfect out, so we saw a ton of runners and dog owners out enjoying the weather.
While we were walking the Charles River Esplanade, I asked Alec to look up The Mary Baker Eddy Library because I remember people talking about the Mapparium, which is a three-story, stained-glass globe. We were walking in the right direction, so we decided to do it and check it out. Overall, I am really excited I went to see it, however, I was NOT expecting the tour to last roughly 10 minutes. It's not an expensive tour, we spent $12 total but if I knew how short it was beforehand I might have saved the money and we couldn't take photos in the stained-glass globe.
While walking around the city of Boston, you will notice that the Freedom Trail is paved into the sidewalks so you can follow the trail yourself. We didn't get to do everything on the Freedom Trail because we didn't sign up for a tour and opted to visit the sites once we passed them.
We were able to see Faneuil Hall Marketplace, Granary Burying Grounds, Boston Common, Old South Meeting House, and Copp's Hill Burying Ground.
In my personal opinion, all of the sites except the Copp's Hill Burying Ground were completely worth it. Faneuil Hall Marketplace was one of the coolest spots because they had someone there working a printing press and the history buff in me went wild. He was printing the Declaration that first used the words The United State of America and while printing he was giving a history lesson on the printing press and the document itself. I can't say enough good things about that presentation.
Granary Burying Grounds is the more popular burying grounds because there are prominent people buried there. Benjamin Franklin's parents, John Hancock, Paul Revere, and Samuel Adams to name a few are buried at this site. While the Copp's Hill Burying Ground is the final resting place of merchants, artisans, and craftspeople who lived on the North End.
(The two bigger photos are Paul Revere's gravesite, not sure why he has two?)
The Boston Common is the oldest public park in America and it was nice to walk around. There was an autism walk going on while we were visiting so the park was packed and we almost joined the walk since I'm such a big fan of charity walks! They're such a great way to get the community together to fight for a cause!
The Old South Meeting House was where the Boston Tea Party began, and this site was a pleasant surprise. There was hardly anyone else in the building and it basically felt like we had the whole place to ourselves which was a nice change. This is another tour that will cost you, but it wasn't anything too expensive.
The next day, we made our way to the Samuel Adams Brewery for their tour. This was for Alec since I don't drink beer, however, our tour guide was so much fun and he made it a hands-on experience. Even though I hardly drank the beer, it was fun to rub the hops in your hands and to taste the barley that goes into their beers. After the tour is over, they offer free shuttle rides to Doyle's Café. The reason for this is because Doyle's Café was the first establishment to serve Samuel Adams beer, so they continue service with them to this day. We didn't eat much at the café since we weren't terribly hungry, however, we ordered the clam chowder soup and it was to die for. AND that was my first-time trying clam chowder soup!
A friend of mine originally told me to visit both places and she was SO right! Even if you don't like beer, like me, you still need to try this tour out because it was not only the highlight of my trip but also my friends.
After our Samuel Adams tour, we took an Uber to the Harvard campus. I do not want to bash the college campus by any means, but I wish I didn't visit the campus. Alec really enjoyed walking around the campus; however, I was left feeling underwhelmed. I was expecting something else, something grander, especially if it's the oldest college in the United States, but sadly, most buildings had a modern look to them. There were buildings that still looked timeless, but it was only a few buildings. We didn't go on the Harvard Campus tour because we wanted to save our money and because I couldn't care less what dorm room Mark Zuckerberg stayed in. I will say the small shopping area right before the campus was nice to walk around. Our Airbnb host mentioned that we should visit the Harvard Book Store which is a great place if you're a book lover. I picked up the book Rage Becomes Her by Soraya Chemaly and I haven't been able to put it down.
On the last day of our trip, we felt like we had seen so much of Boston already but that didn't stop us from getting up early, making our way to breakfast and visit Acorn St. This was the one thing I REALLY wanted to see because our Airbnb was a less than 5-minute walk over. When we first got there, there was a professional photographer at the top of the hill waiting for an empty Acorn St. At the bottom of the hill, there was an engagement photoshoot going on and the poor guy looked so cold with his sleeves up. We managed to walk Acorn St. without getting in the way of the engagement shoot while taking amazing photos of our own. We managed to get to Acorn St. around 9am on a Sunday and there were still people there; for good reason, too, just look at these photos!
After our short visit to Acorn St, we made our way to the Boston Public Gardens. This public garden is so breathtaking that I told Alec I wanted our engagement photos there and I wasn't the only one with that idea. While walking the gardens there were multiple photoshoots going on from a maternity shoot all the way to an actual wedding!
HOWEVER, the BIGGEST highlight of our trip was attending the Patriot's vs. Chief's game at the Gillette Stadium Sunday evening. We managed to get tickets from Alec's uncle who has season tickets. If we didn't have those we easily would have paid a fortune for this game. The weather was cold that night, even with all the body heat in the stadium, so we had to purchase beanies and a blanket to keep warm. The two beanies and the blanket set us back a full $100 but at least we can still use the blanket while in Florida…the beanies not so much.
(Sorry for the bad lighting)
There were two ways of getting to Gillette Stadium; by train or by bus and Alec chose to take the bus. We both really liked this option because it was a far drive to the stadium from Boston and it was nice to be able to fall asleep on the way back. However, if you want to save a bit more money I believe the train was the cheaper option.
Now let's get to the good part of the trip, the FOOD!
When we first arrived in Boston our Airbnb host sent us on our way to breakfast at The Paramount and it was a well-needed meal after our early morning flight. This breakfast spot is a bit hectic because you order and then you must find a seat. Our host says it's almost like a game because you think you won't get a table, but you usually will. We thought we weren't going to snag a table until a worker told us this table was leaving and we could have it. The workers know how busy this place gets and how small it is, so they work with you on finding a table. The food here was amazing which is no wonder why the place is always packed.
(Breakfast at The Paramount)
We went to Tatte Bakery for breakfast twice because it was down the street from our Airbnb and I had heard so much about this place beforehand. Both times we went to the bakery it was already packed and it was difficult finding a table here. The second day we sat outside and froze our butts a bit because there was zero seating inside. The bakery items were good on their own, but I was taken back that the bakery items were a bit cold. Their drip coffee, however, was really good! I would go back just for the coffee.
(Breakfast at Tatte)
Originally, we planned on eating dinner at the Grotto, however, they did not have any tables open until hours later. While I was upset for a moment, we walked back outside and stumbled on the Tip Tap Room. This place was good but it's not a place I would go back to because it felt like any other restaurant. Alec ordered the steamed clams and I ordered the smoked heirloom tomato soup and potatoes au gratin. Alec loved his steamed clams and I must admit the chorizo broth it came in was EVERYTHING. The potatoes au gratin were delicious; however, the smoked heirloom tomato soup was a little too smokey for my taste. This was also walking distance from our Airbnb.
(Steamed claws and potatoes au gratin at the Tip Tap Room)
The last place we ate at was Democracy Brewing. We ate here for lunch and Alec enjoyed their beer selection. If you don't drink beer you will not like this place because they do not sell any other type of alcohol; they only sell what they make and that's beer. While I stuck to my water, Alec and I shared the Mac and Cheese and we couldn't stop making weird noises with each bite. It was seriously that good!
There is so much to do in Boston and I believe that we were able to cover a huge amount of ground during our four-day trip. There is still so much that we were unable to do, see, or eat but I guess that means we'll have to make another trip 😉 I would still love to see a Red Sox game, eat a lobster roll, and visit more historical sites along the Freedom Trail. We didn't stop at all that weekend and there was still so much that we missed – I promise you, Boston, I'm coming back for you!!
With Love,
A Simple Wildflower
Halloween Horror Nights – 2018 Edition
Trip Details
September 21, 2018
Start: Boca Raton, FL
End: Orlando, FL
Duration: 2 H 50 M on the Florida Turnpike
Our Stay
Lowes Portofino Bay Hotel
What a lovely hotel, it is seriously so stunning! Alec's mom booked this hotel for our stay and it was beyond perfect! His mom and sister particularly enjoyed the Fast Passes that are included in your stay (sorry, not for HHN, but during the day). Alec and I REALLY enjoyed that we could take a ferry from the Portofino Hotel to Universal's City Walk. The ferry ride was no more than 10 minutes and it was nice to sit before having to walk.
Things to Do
We all know the main reason for visiting Halloween Horror Nights is for the HAUNTED HOUSES!! Although we didn't visit all 10 houses, we were able to do more than half. But seeing all 10 houses is completely do-able, however, ONLY with a fast pass or if you go multiple nights. Alec and I were able to see all 10 houses 2 years ago with my cousin, but we also had fast passes. If you're trying to save a few bucks and DO NOT purchase a fast pass then I have no idea how many houses you'll be able to see, but it can't be many. Those lines are RIDICULOUS!!
Below are all the houses HHN is offering this year:
Stranger Things

– BEST HOUSE EVER!! This is HHN main house this year and it did not let down! Alec and I are fans of the show and loved everything from the actors to the details. This one made me jump a few times. It was really well done!

Halloween 4

: The Return of Michael Myers – Did not see. However, I believe this house was there two years ago and it was really scary. If you've seen the movie you will always love the amount of detail Universal puts into their houses.

Poltergeist

– Did not see. I saw the original movie so can only imagine how scary this house was. Sorry, I can't do clowns!

Trick 'r Treat

– This one is filled with scarecrows that are really creepy. The power ended up going out forcing us to wait roughly 45 minutes but besides that it was great!

The Horror of Blum House

– REALLY cool house! The first half is Happy Death Day then the second half of the house is The First Purge. I didn't see either film but the layout of the house was really cool. My experience in this line was more enjoyable than the others as they play this kind of club scary music and a group of college students started to rave. This was right before the entrance so it was a nice adrenaline rush.

Carnival Graveyard

– Did not see.

Dead Exposure: Patient Zero

– This house had AMAZING detail. While standing in line I didn't know if I would like the theme, but it was really well done. I don't believe I was scared by this house if I remember correctly.

Scary Tales: Deadly Ever After

– This first room you walk into is PHENOMENAL!! There is a witch on the second story brewing something out of her cauldron and then every few seconds she'll fly over you. Alec thought it was a robot at first until she flew over our heads. SO COOL! As we keep walking I, OF COURSE, get stopped by ALL THREE LITTLE PIGGIES!! Except they weren't little, they were literally 6 feet or taller men with creepy pig masks on. I was convinced this house wouldn't scare me but holy moly they proved me wrong!

Seeds of Extinction

– Another house with amazing detail!

Slaughter Sinema

– Did not see.
Other than haunted houses, HHN has Scare Zones. While growing up in Orlando, the talk of scare zones alone used to terrify me. There were actors with chainsaws but you couldn't tell where they were; you could only hear the noise of the chainsaw. And then, BOOM they're right behind you! I would never visit HHN while growing up because it was A LOT scarier. In recent years, scare zones have become more "scare-friendly". All you need to remember with both scare zones and haunted houses is their main scare tactic is to jump in front of you to get cheap scares. They can't touch you, so they no longer can do anything else other than getting a light jump out of you.
The scare zones the HHN is offering this year are:
The Harvest

(Pictured Above) – BEST SCARE ZONE THIS YEAR!! I felt like I was engulfed in the haunted woods of Universal. All the trees were decked out in dark purple lights with walking pumpkins lurking in the dark. I couldn't see the pumpkin people until they were next to me.

Vamp 85: New Year's Eve

– Fun scary zone! This scare zone is filled with loud 80's music and you can spot the actors a mile away because of their bright, stereotypical 80's get up.

Killer Klowns from Outer Space

– Get all your HHN pics here!! The actors dressed up as clowns can barely walk or see. I saw every single clown take photos with guests because they couldn't do anything else but waddle.

Twisted Tradition

– Did not see.

Revenge of Chucky

– Did not see. And I'm okay with that because I am not a huge fan of Chucky.
The next best thing about HHN are the rides! The rides that Universal keeps open are:
Hollywood Rip Ride Rockit
Transformers: The Ride 3-D
Revenge of the Mummy
Fast & Furious – Supercharged
Harry Potter & the Escape from Gringotts
Men in Black Alien Attack
Personally, Hollywood Rip Ride Rockit is my least favorite ride out of everything listed and I haven't even gone on #4. The Rip Ride Rockit gives both Alec and I extreme headaches and we normally aren't people to get nauseous on roller coasters. This ride is bumpy and our heads knock against the chairs so badly. We vowed 2-years-ago to never ride it again.
If you do like this ride or want to ride it for the first time, tell the workers afterward that you couldn't hear any music and they will let you ride it again without waiting in line. Don't do this more than once though, they will catch on.
This past time at HHN, we were able to ride Harry Potter & the Escape from Gringotts and the Revenge of the Mummy. Out of all 6 rides, these are personally my favorite rides at Universal's (along with Men in Black Alien Attack!). If Revenge of the Mummy is in service, RIDE IT!! That ride is seriously always shut down for some type of repair. When I went to HHN 2-years-ago it was shut down for the whole night. Then this year, on our second time on the ride, it broke down towards the end.
Universal's City Walk
Before you walk to Universal or Island's of Adventure, you first must walk through Universal's City Walk. This area before the park is filled with restaurants, shopping, and entertainment.
Before we went into HHN, our group stopped by one of our favorite places to buy a drink. If you want one drink and you're good to go then head to Pat O'Brien's. They serve this big drink called the Hurricane and it's just filled with alcohol. Seriously one drink for Alec is good. No more than 2!
My cousin and her husband showed us this place a few years back and we have been in love with it since. The food is also REALLY good and they have a live pianist at night. I remember one person playing who was unbelievably talented and he had the whole restaurant singing along to Sweet Caroline.
(Toothsome Chocolate Emporium. Look how drool-worthy this it!!)
If Pat O'Brien doesn't sound like your cup of tea, there are many other places to chose from! Some of my other favorite places at City Walk are Toothsome Chocolate Emporium & Savory Feast Kitchen (best milkshakes), Voodoo Doughnut, Fat Tuesday and Cinnabon. They also have an AMC Universal Cineplex 20 with IMAX, I remember seeing Pitch Perfect on a date here back in college. Seriously, City Walk has it all!
(Voodoo Doughnut was amazing!!)
If you're traveling to HHN this year, what are you most excited about? If you've been in the past, what did or didn't you like? I have only been to HHN twice but I'm kicking myself in the butt for not visiting earlier. Especially since I grew up 30 minutes from the parks!
With Love,
A Simple Wildflower
Morikami Museum & Japanese Gardens
After two years of living near the Morikami Museum & Japanese Gardens, I JUST decided to visit this past weekend. I will forever be kicking myself in the butt for not visiting sooner. If you're visiting or passing through Delray Beach, Florida, you HAVE to take time out of your schedule to visit.
Trip Details
July 22, 2018
Address: 4000 Morikami Park Rd
                 Delray Beach, FL 33446
Things to Do
The Gardens

: After getting our wristbands inside, we walked outside to find the stunning gardens the museum is known for. When walking outside, you are slightly overwhelmed with the size of the gardens (maybe we were because we weren't expecting the gardens to be so enormous). The website mentions 6 distinct sections of the garden which truly showcase its authentic Japanese roots. Fair warning: this activity is without air conditioning, so I recommend visiting in the cooler months, if possible.
The Seishin-an Tea House

: The museum offers a weekly Tea Ceremony Class every Sunday which replicates a traditional Japanese Tea Ceremony. Although we did not attend this class, we saw one in session. The room holding the class looks AMAZING as it's designed to mimic an authentic Seishin-an Tea House. There are a beginner and intermediate classes.

Sumi-E Ink Painting

: Sumi-e is a form of Japanese ink painting that was brought over from China in the 12th century. The class description says, "students will grind their own ink using an ink stick and a grinding stone. Then they will learn to hold and utilize brushes to create the primary Sumi-e brushstrokes." I'm obsessed with the hands-on aspect of this class!

Ikebana Flower Arrangement

: Morikami says, "the idea is the ikebana can be done by anyone, anywhere, with almost anything. Students will learn the basics of Sogetsu and create pieces each week to take home and enjoy."
The Art of Bonsai

: Yep! You guessed it! In this course, you will learn how to properly trim a Bonsai tree.

Cornell Café

: This café overlooks the Japanese gardens and serves a Pan-Asian inspired menu. With menu items like Mahi Mahi with Mango Chutney and Asian Eggplant, it's worth trying out! Unfortunately (and ironically), Alec and I had sushi before the museum, so we did not try the café out. At the same time, it was super crowded, so we weren't too upset.
All in all, this was a wonderful spot to spend our Sunday afternoon. Our stay would have been longer if we knew of the café and didn't eat sushi beforehand. We also went during the peak of summer, so the climate was similar to a rainforest. I DEFINITELY advise you to go during the cooler months.
With Love,
A Simple Wildflower