Our trip to New Orleans was packed with eating, walking around the city, and eating some more! This was a huge trip because we were celebrating my 26th birthday!! & this is my energy level when I'm celebrating my birthday!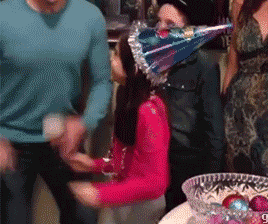 We recently moved to North Florida which means a road trip to New Orleans is only 6 hours and like I've said before, 6 hours is my limit on road trips; any more and I'm hopping on a plane. My top 3 city choices that were within the 6 hours driving distance were New Orleans, Atlanta, and Charleston, SC. I ultimately chose New Orleans because Alec had never been. We both had already visited Atlanta a few years ago to see a musical and I want to save Charleston for another trip; maybe for an anniversary trip?
& with New Orleans being filled with food and music I figured this was the best choice for a birthday celebration!!
Alec booked us a room at the Avenue Plaza Resort which is within walking distance of the Garden District and the Lafayette Cemetary I. Even though we made the walk from our hotel to the French Quarter, I would suggest Ubering around New Orleans regardless where you stay. I suggest this because not all of the common New Orleans bucket list items are within walking distance.
The hotel itself was absolutely stunning and the staff was unbelievably friendly and helpful throughout our whole stay. I highly recommend staying at this hotel because their customer service is completely top-notch, it's a beautiful hotel, and it's in the perfect location for Mardi Gras!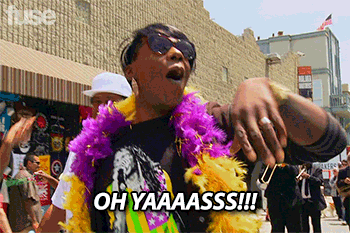 When we rolled into the hotel Friday, we stayed in for the night because we were exhausted from the drive. When we woke up on Saturday morning, we slowly got out of bed and went downstairs to the hotel's courtyard to have coffee before heading out into the hustle and bustle of the city. We were unable to get photos of the beautiful courtyard because we forgot our phones in the room, but we didn't mind because we were engulfed in each others company.
Once we finally got dressed for the day, we walked all the way to Jackson Square! After that LONG walk, we were really hungry and stumbled into Stanley's. We didn't want a big meal, so I ordered a side of the Creole Breakfast Potatoes with a glass of orange juice. The potatoes were not what I expected, but really delicious and would recommend them!
Our first museum stop of the day was to the Mardi Gras Museum. On the outside, it may not look like much, but on the inside, it was filled with rich Mardi Gras history and the costumes there were wonderfully over-the-top!
This slideshow requires JavaScript.
Some outfits I wanted to wear myself and thankfully the owners already thought about this and had a room in the front where you can take photos with fun Mardi Gras props and costumes. Overall, I'm really glad the two of us got to walk around and get a little taste of the biggest parade, like EVER!
I probably have lice now!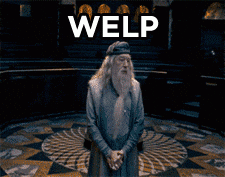 While walking back to our hotel, we decided to visit the WWII Museum. This was a HUGE museum and our self-guided tour took up a couple of hours of our day. There was SO much to see here! We weren't able to take photos, but this was a MAJOR highlight of our trip and a must-do for all the history lovers out there!
Once we got back to the hotel, we were so worn out from walking around in the heat that we took a nap until it was time for our dinner reservation at 8:30 PM.
Dinner was an absolute treat!! Alec loves to make the restaurant we go to for special events a surprise. He kept my 25th birthday dinner a surprise and he said he loved my reaction so much that he wanted to do that again this year. & for good reason because of look at this entrance!
Cafe Amelia is absolutely breath-taking and I would love to visit again to sit outside in the courtyard. Unfortunately, even with our reservation, we didn't want to wait to have outdoor seating and was immediately seated inside, which was still just as beautiful. The food was equally as great as their atmosphere and was probably our favorite meal in New Orleans.
For starters, we ordered the Chicken and Andouille Gumbo and the Bubba Grit Dip. Both of these items were really delicious and would want again. The gumbo had flavor, but not too much heat and the dip had a grit base that was perfectly cheesy!!
& if you didn't know: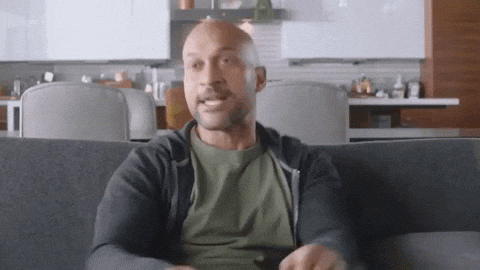 For our entrees, I ordered their seasonally-inspired chef's pasta, while Alec ordered the Chicken and Andouille Jambalaya Pasta. We were absolutely obsessed with my pasta dish and Alec's pasta dish was just as good! After dinner, we walked around Bourbon St. and then went back to the hotel.
Waking up on Sunday, I was immediately ready to celebrate my birthday, but we first needed coffee!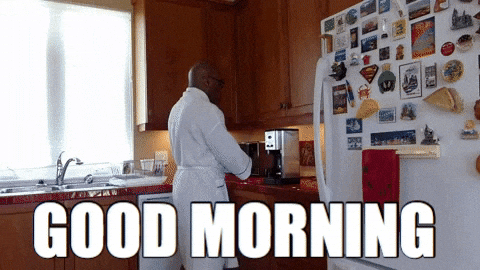 Today was all about relaxation and taking things slow, so we sat in the courtyard again to enjoy each others company. There wasn't a ton on our to-do list today, except for Cafe du Monde at night to cap off my birthday. I really loved the idea of ending my birthday stuffing our faces with beignets and powdered sugar.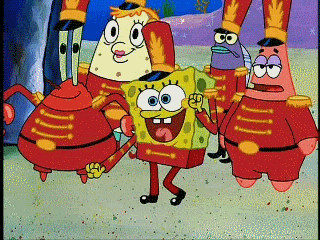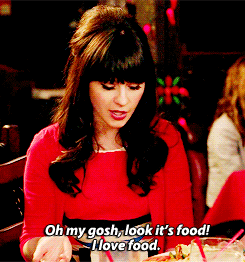 The first birthday stop was a much-needed breakfast. We originally tried eating at The Ruby Slipper Cafe, but took one look at the line and walked over to Daisy Dukes and decided just wait in that long line because we were so hungry.
The service and the food were great! Alec ordered the Popcorn Shrimp Po-Boy, which he thought would have been perfect if it was half the serving size because it was heavy on the bread. I ordered the Biscuits & Country Sausage Gravy with a side of Pancakes.
After breakfast, the rest of my birthday was spent walking around town and exploring. We walked into my favorite store (SEPHORA!!) and splurged on some great items!
After Sephora, we walked around Jackson's Square walking in and out of different shops, stopped by Fat Tuesday to grab a drink to cool down from the heat, and continued walking. When we were done walking, we took a quick power nap (the heat will wipe you out like that) then went back out to walk past Lafayette Cemetary I/Garden District. & after this we finally made our way to Cafe du Monde around 10:30 PM to end my birthday on such a sweet note!
In the morning, Cafe du Monde will usually have a theme park-sized line and there was no way we wanted to wait in the sun for that long. This was the best part of going to this restaurant at night because we were seated immediately…AFTER going to an ATM to get cash because it's a cash-only establishment. Thankfully there is an ATM right around the corner, but that wasn't something we were expecting.
The menu here is basically beignets, coffee, and hot chocolate, which is exactly what we ordered! This little midnight snack was absolutely delicious and a complete New Orleans staple, but I'm going to let the photo below speak for itself.
(I was able to buy this coffee mug that had my hot chocolate in!!)
After getting a huge sugar rush, the two of us needed to walk around before heading to the hotel and the perfect place was, of course, Bourbon Street!
The rest of the trip was spent heading back to the hotel to pack our belongings because we wanted to be on the highway by 11 AM. Because the rest of the trip was uneventful, here are some random photos from our NOLA trip!
(The bright pink wig I bought for my birthday night out!!!)
If you made it to the end, I congratulate you! I also hope I was able to help give you some great New Orleans tips for your upcoming trip because we didn't know what to expect before we went. I was really glad I got a chance to visit the city with the best part, for me, being the food! I gotta say those beignets covered in powdered sugar won me over! One expense I would make sure to save for is transportation because you could either Uber/Lyft around the city or pay for a trolley pass. My least favorite part is how alcohol is the center of everything in this city. If you aren't a big drinking fan, then there wasn't a ton to enjoy on Bourbon Street. But ultimately, I really enjoyed my time here and wouldn't mind booking a room at the Avenue Plaza to view Mardi Gras IN.REAL.LIFE!!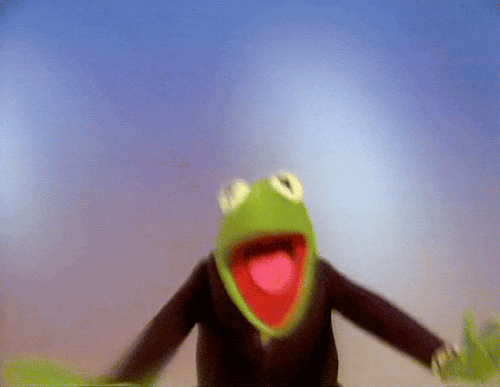 Have you ever visited New Orleans? What was the favorite part of your trip? Did you love taking in the Voodoo history or are you more of a foodie like Alec and myself? If Alec and I go back in March, I can't wait to try more restaurants!
With love,
A Simple Wildflower