Monthly Favorites: April Edition
April is usually a month that is filled with rain showers, but of course, since we all began to self-quaratine ourselves the weather has been sunny with a chance of beautiful! And I personally think that my list of April favorites shows the theme of being cooped-up indoors for the whole month. My favorites mostly consist of skincare items that I now cannot live without with very minimum makeup.
Anyone else getting cabin fever? At least we're all staying safe, am I right?!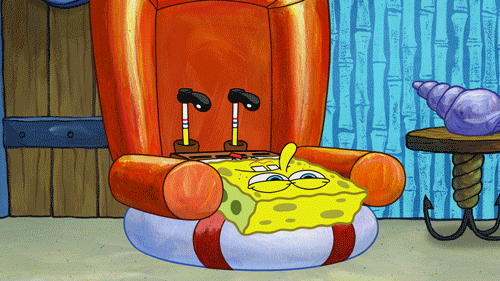 1) Tata Harper Regenerating Exfoliating Cleanser
First on my list of favorites is the Tata Harper Regenerating Exfoliating Cleanser ($42/$84). I purchased the Glow Getter Set that comes with their cheaper, travel-sized bottle and a 0.5 oz bottle of their Resurfacing Mask. If you want to try their two best sellers, then I HIGHLY recommend this set because the travel-sized bottle is $42 and for an extra $5, you can also try the mask. The cherry on top of it all is you can use the cleasnser and mask separately or use them together for the ultimate glow.
Let's talk about the Tata Harper brand! I'm seriously having a skincare crush on this brand and a woman crush on the amazing Tata Harper herself!! Just some of the brands amazingness is listed below:
Tata Harper doesn't focus on one ingredient and then fill the rest of the bottle with fillers. Tata Harper packs the most ingredients at the highest levels of concentration to deliver the maximum results – with no artificaial chemicals.
Tata Harper is certified by PETA Beauty without Bunnies, Ecocert Certification, and the American Vegetarian Association.
Every product is thought of and created on her Vermont farm!
How I Use the Regenerating Cleanser:
Unlike other cleansers, you apply this one on a dry face. I put a quarter amount onto my hands (2-3 pumps), apply the cleanser to my dry face, and then rub it in so I can feel the apricot powder while focusing mostly on my t-zone.
To use the cleanser and mask together, first apply the cleanser onto dry skin, apply the mask directly on top, leave it on for roughly 10-20 minutes, and then rinse. I rinse my cleanser with the Makeup Eraser Makeup Remover Cloth ($20). I like this cloth because it holds a ton of water and it is really soft and delicate on the face.
2) Kora Organics: Noni Radiant Eye Oil
Next on my list of favorites is the Kora Organics Noni Radiant Eye Oil. After finishing my previous eye cream from Farmacy, I needed a new eye product and chose this one because of it's clean status on Sephora.
This is my first product I'm trying from the Kora Organics brand, but it's seriously making me excited to try their other products. A few reasons why I gravitated towards Kora Organics was because of their clean status at Sephora, they're a cruelty-free brand, and this product with many of their other products is also vegan! Total win, win, win in my book!
How I Use Kora Organics Noni Radiant Eye Oil: 
First off, this bottle has a rose quartz rollerball that is super cute (I love crystals)! I roll this product under my eyes while focusing on my pesky crows feet, roll it on my eyelids, and right above my eyebrows. The Radiant Eye Oil is formulated with organic noni, tomato fruit, and marine bamboo extracts with kahai and coffee oils that help awaken and brighten the undereye area.
So once I've applied this eye oil to those three spots around my eye area, I use both of my ring fingers to gently press the oil into my skin; almost as if it was a serum. I don't notice a smell while using this product, which is actually something I prefer.
3) Playa Shampoo & Conditioner
A shampoo and conditioner duo that I've recently been loving is the Playa Every Day Shampoo and the Playa Supernatural Conditioner. The Playa brand is all about creating "beach hair, but better!" and I'm totally here for it. I'm obsessed with the beach and the way the beach makes my hair feel after a full-day of soaking in the sun and I personally believe this brand delivers just that!
I personally love the way this shampoo and conditioner gives my hair the beachy volume I crave and it also effectively cleans my scalp. The Every Day Shampoo is a coconut-derived hydrating shampoo that had a rich honey texture (comes out of the bottle thick) and the Supernatural Conditioner contains active botanicals such as balsam, copaiba, and baobab protien that is extremely moisturizing for my dry strands.
This brand also loves our oceans and have created a program to help you recycle you old/used-up bottles so we can all lessen our trash/carbon footprint. Totally obsessed!
4) Flora + Bast Age Adapting CBD Serum
A face oil that has become an instant favorite of mine this month is the Flora + Bast Age Adapting CBD Serum. Full disclosure, if you don't like the CBD/"weed" smell, then you will not be a fan of this serum. I personally enjoy this Earthy scent and it doesn't last long after applying it to your face.
Flora + Bast is a new brand to me and this face serum is the only product from the brand that is sold on the Sephora website. I received three samples (my Sephora rewards) and I have already purchased the full-sized bottle because I'm head over heels for it after finishing the first sample.
This oil is lightweight (even though some reviews online mentioned otherwise, I personally find it very lightweight) contains 300 mg of CBD, and is perfect for skincare concerns such as pores (my biggest concern), acne/blemishes, and uneven skin tones. I truly believe my pores are smaller because I've included this serum into my daily/nightly routine. I will need this serum in my collection always!
How I Use the Flora + Bast Serum:
After cleansing my face with the Tata Harper Regenerating Exfoliating Cleanser, I apply 3-5 drops of this serum onto my face and then rub it in an upwards motion. And because this is a lightweight serum, I apply this serum both during my daily and nightly routine.
What were loving for the month of April? Even though we're stuck inside, that doesn't mean our beauty and skincare routine need to be in a rut. This is the perfect time to discover new products or re-discover old products that you forgot you owned.
With Love,
A Simple Wildflower
Monthly Favorites: March Edition
March was the month of self-quarantining, but instead of going overboard with online shopping. I ended up taking a deeper look into my current beauty collection and figuring out what types of products I use and the brands I usually lean towards. It has been extremely refreshing to finish up multiple products and see my collection turn into a more manageable collection of products that I truly use.
I've also felt that this self-quarantining experience has been very enlightening and I've learned a lot about my spending habits and about my lack of self-control.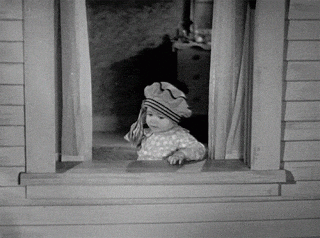 And on a short note, with how the Earth is healing while the world's population is at home, I would like to continue my eco-friendly lifestyle and only buy from brands that are cruelty-free, don't use animal byproducts (beeswax is my only exception), and who makes an effort to leave behind a small carbon footprint. I've found a few amazing brands who do all of this and if you would like to see a blog post about those brands, just let me know in the comments below!
Now onto my March's self-quarantined favorites!!
1. First on my list of favorites is the Kosas: Color & Light: Creme Cream Blush & Highlighter Duo in Velvet Melon for $34. I included this item as a discounted add-on for my FabFitFun spring 2020 box. This product was on my Sephora wishlist and once I saw it on the FFF website for half off, I knew I needed to buy it and try it for myself. I'm really glad I bit the bullet because it performed really well on first use.
(photo from Sephora.com)
On the Sephora website, this is described as a luminous peach duo for youthful vitality and juicy dewiness and that's why I've fallen for this product. Cream products usually give off the most youthful look because cream sinks into the skin while powder products make my fine lines and peach fuzz stand out A LOT more! & the highlighter gives off a very soft gold that would suit most (if not all) skin tones giving off a very healthy (juicy) glow!
They also have this blush/highlighter duo in 8th Muse (a timeless soft pink duo for a youthful rosy glow) and Tropic Equinox (warm neutral prismatic bronze). 8th Muse is their best seller as the pink blush is very soft and natural-looking, while the Tropic Equinox is perfect for my deeper skin-toned friends or anyone looking to give themselves a natural-looking bronze. I have plenty of pink in my collection and hate bronzers so I went with Velvet Melon. I've been currently obsessing over all things peach because it gives my cheeks a flush of color as if I was out in the sun for a little bit.
Kosas is a cruelty-free brand as of 2019, which is also Leaping Bunny certified and they do not sell any of their products in mainland China where animal testing is required by law. All of their products are free of parabens, phthalates, mineral oil, propylene glycol, phenoxyethanol, synthetic fragrance and they claim to also be gluten, egg, nut, and soy-free. Not all Kosas products are vegan though because they contain beeswax and/or lanolin: AKA wool wax or wool grease. Their vegan products are:
10 Second Eyeshadow
Color & Light: Creme Cream Blush & Highlighter Duo
Tinted Face Oil
The Kosas products that are NOT vegan:
Color & Light: Pressed Powder Blush & Highlighter Duo in Contrachroma, Papaya 1972, and Longitude Zero, which all contain carmine.
LipFuel Hyaluronic Lip Balm, which contains beeswax and lanolin.
Weightless Lip Color Lipstick, which contains beeswax, lanolin, and carmine.
2. Another product I've been loving this month is the Tatcha: The Water Cream for $68. I've noticed my skin this month had needed an extra boost of hydration and that's when I immediately began using the water cream again. This is a clean product that can be found at Sephora and while Tatcha is cruelty-free, their parent company: Unilever N.V. is NOT!
But holy moly this moisturizer is beyond moisturizing and I've found nothing that remotely comes close to a dupe. It's a lightweight gel that effortlessly glides all over your face and neck area by just using a small pea-sized amount. Even though the smallest amount goes a long way, I don't believe a company is cruelty-free if they're owned by a company that does test on animals. I can't bring myself to buy this moisturizer anymore even if it is the most wonderful moisturizer on this planet. This is our 4th bottle and it'll be a sad day when we run out, because no more!
3. The last item I've been enjoying is actually two products that I use together and is packaged in a cute little sample set that I did actually purchase online. The  Tata Harper: Glow Getter Set for $48. Let's start with the amazing-ness that is Tata Harper.
It's 100% free of GMOs, toxins, fillers, artificial colors, artificial fragrances, and synthetic chemicals.
43+ high-performance ingredients (some companies focus on a single ingredient and add fillers)
Certified by: PETA Beauty without Bunnies, Leaping Bunny Association, Ecocert Certification, and American Vegetarian Association. Talk about some amazing certs!!
***Ecocert Certification evaluates the raw materials used in formulas to ensure ingredients are derived from renewable resources, manufactured by environmentally friendly processed, and are free from GMO and synthetics. Ecocert also evaluates the packaging to ensure it meets the biodegradable or recyclable criteria***
The kit I've been loving includes a 1.7 oz bottle of the Tata Harper Regenerating Cleanser and an 0.5 oz bottle of their Resurfacing Mask. I've used both products on their own or you can also layer the mask on top of the cleanser and leave on for 15 – 20 minutes for an intense treatment and intense glow.
It took a little adjustment using the regenerating cleanser because you first apply this cleanser on dry skin. Yes, you read that right. Dry skin! But, I'm kind of digging my new cleansing routine. In the morning, I apply the cleanser on my dry skin, rub with my hands until white foam starts to form, and I wash it off while I hope in the shower; on lower heat, of course! Then at night, I take the cleanser off from the sink cause two showers in one day would be kind of excessive.
Then on days when my skin is looking dull or when I have some downtime for some needed self-care, I use the Resurfacing BHA Glow Mask. After a few uses, I'm already seeing a definite glow to my complexion!
Then…to get an intense glow, use the mak on top of the cleanser. I did this once and it was actually a tingly experience and this may not be recommended for those of you who have sensitive skin. I looked into it and the tingly sensation I was feeling was the apricot enzymes that were working away the top layer of dead skin cells. There are so many reasons I love this kit and whenever I can't afford both full-sized bottles, I will repurchase.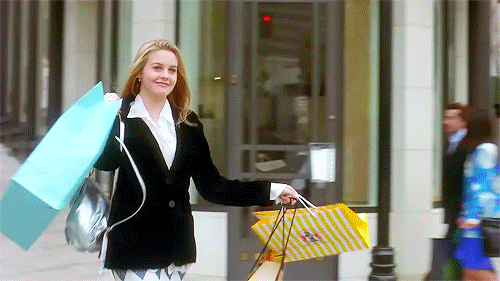 And those were the products I was really enjoying during the month of March and my overall theme is to take a deeper look at the companies. After doing cruelty-free research on the beauty brands I highly use, I was floored with how many actually weren't cruelty-free and I want to truly love the product I'm usually and feel good morally using it too! You know!? What have you been loving?
With Love,
A Simple Wildflower
Monthly Favorites: February Edition
Ah, February! The month of love. I know Valentine's Day is a holiday many probably dread celebrating, but I make it a time to show my love and celebrate all the loved ones in my life. To me, it is a holiday about relationships and celebrating that relationship with the person I love.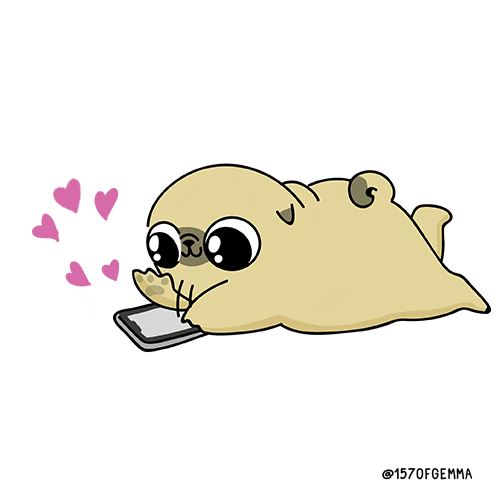 Me messaging all my friends that I freaking love them and that they're super important to me!
& while I was spreading the love to friends, family, coworkers, and of course, my S.O., I was also making sure to show more love to my half-used beauty products; you know, the ones that collect dust within your collection. My S.O. and I are moving in March and I would like to move as little as possible, which means using up as many beauty products as I can. I also bought everything with my own money and I need to get into the mindset of actually finishing one product before purchasing another one. I get way too caught up in the commercialism of it all and the advertisements on social media don't help either, but I have to pay off debt first and foremost.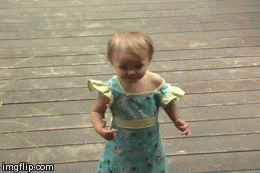 My debt collectors right now sending me bills in the mail!!
So with this saving mentality in mind, I didn't buy anything new for the ENTIRE month of February and used favorites that were already in my collection. It was definitely difficult, but I came out the other end stronger than ever and slightly richer!!
The first item on my list of favorites is the Ilia Multi-Stick in the shade All of Me, which is described as a warm watermelon and I think that is a very fitting description. Ilia's Multi-Stick is a beautiful cream blush that I cannot get enough of! When I saw this product at a Sephora in South Florida, my first thought was this is a blush that supermodels/celebrities would wear. It has a minimalistic design, stunning (!!) color payoff, and travel-friendly packaging.
I love that the brand, Ilia, is cruelty-free with most products being 100% vegan. Except for this bad boy because it does contain beeswax, which I don't mind because that is a product that bees make naturally. Bees will continue to make beeswax and honey without humans taking it for their own consumption and that's why I'm okay with the Multi-Stick not being 100% vegan.
The Multi-Stick has eight shades in total that can be used as a flush of color for your cheeks or it could also be used on your lips. I have worn this blush every single day for work since buying it and I cannot see myself using another blush anytime soon. It's seriously SO amazing and it's really easy to use! After applying sunscreen, I smile so I can clearly see my cheeks, then I swipe the cream blush with my fingers in an upwards direction and the results afterward is a natural flush of color that makes me look so effortlessly put together; like a natural goddess.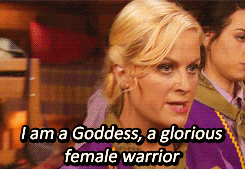 My only caveat is this particular cream blush takes a couple of uses to get to its perfect swiping consistency. After the first few uses, the top layer will come off and you will be left with a creamier blush that is easier to swipe on your cheeks and/or lips. That doesn't bother me at all because the end result is just so stunning and I cannot wait to purchase the shades I Put A Spell On You, which is described as a hot tangerine, and Lady Bird, which is a neutral rose that I believe would be perfect for formal outings.
(Photo from Sephora.com) (All of Me shade)
The next item I was loving this month was the Tower 28 Beauty: ShineOn Jelly Lip Gloss in Chill, which is a completely clear gloss that makes your lips shine like crazy and makes them look oh so plump. This lip gloss contains apricot kernel oil (nurtures and soothes lips), raspberry seed oil (protects lips against damage from environmental aggressors), and rosehip oil (contains vitamins A and E while promoting repair and regeneration). With all these good ingredients listed above, this lip gloss is also 100% vegan, cruelty-free, AND also gluten-free.
This lip gloss has a jelly consistency that's on the thicker side, but it feels really moisturizing when on the lips. I personally like the lip applicator it comes with because it's soft and it glides the product on my lips perfectly. I don't honestly know why I picked up the shade Chill when Tower 28 Beauty offers five other stunning shades, but I didn't have anything clear in my lip gloss collection and I'm really glad I aimlessly picked this shade out because my lips look sooo juicy now!
(Photo from Sephora.com)
The last item I have been using for the month of February (& quite frankly, all of January too) is the frank body Original Coffee Scrub. This lovely scrub can be found at your local Ulta for $9.99, but the best part about scrubs is they're the easiest DIYs ever. Once I'm done with this bag I received in my past FabFitFun box, I'm going to try my hand at making a coffee scrub that is equally moisturizing as the frank body one.
(Photo from Ulta.com)
I personally love that you receive a lot of product (3.53 oz) for only $10 because this one bag has already lasted me multiple months (I use it up to 3 times a week) and I still have some to use in March. Also, while this coffee scrub gives off a natural-looking tan, I personally believe a sugar scrub is better at exfoliating dead skin cells away. I really like the smell this scrub gives off and the amount of time I've had this in my collection, it's definitely worth your hard-earned money. 
What were you loving during the month of February? I would love to hear about them in the comments below.
With Love,
A Simple Wildflower
Monthly Favorites: January Favorites
During the month of January, I have been falling deeper in love with my current beauty products (makeup, skin, and haircare). Some of the products I mention below were on a previous monthly favorite, but that just confirms their amazing-ness! Right?! Because if something works well for you, why change anything?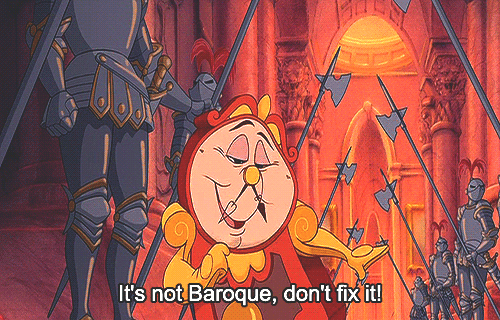 The first item on my list of favorites this month and months prior is the Youth to the People Superfood Cleanser. I'm currently halfway through my stunning glass bottle and I still love using it both day and night. It cleanses my skin without stripping my natural oils + it has a nice green scent that I truly adore! (photo from Sephora.com)
Another staple in my collection and a product that has been featured on here more than once is the Glossier Boy Brow in Blond. It is hands down my favorite brow gel formula, favorite wand/bristles and it also doesn't hurt that the color perfectly matches my brows. It's crazy how much it matches, I swear! I'm pretty much obsessed with the Glossier brand because they're truly a 'makeup-free makeup look' which is totally my vibe!! I just wish the bottle was a bit bigger. (photo from Glossier.com)
During this cold month of January, my lips have been extremely dry. I wake up in the mornings and the top layer of my skin is ready to peel off. So when I get out of the shower and I sit in front of the mirror to put my makeup on, the first thing I put on is the Glossier Balm Dotcom in Mango. First off, this mango flavor is everything and it literally tastes like mangos! Obsessed!! & second off, it is really moisturizing on my lips and makes them look healthier! (photo from Glossier.com)
A mascara I have fallen for is one I really didn't think would happen in the first place and it is the Hourglass Caution Extreme Lash Mascara. I didn't think I would like this mascara because when it was first released all I heard were negative reviews, but when I used it for the first time I was immediately hooked! It's hard to explain. It made my eyelashes fan out like crazy and I love the way it made my overall eye shape look (if that makes sense). I felt like my eyes looked sexy and I couldn't stop eyeing myself. The only con is that it is a tiny bit drying and it clumps, but I personally like the clumpy look. (photo from cookiesandcups.com)
A product I love so much that the bottle only has a few more uses is my Herbivore Emerald CBD + Adaptogens Deep Moisture Glow Oil. I put the oil on after I cleanse my face with the YTTP Superfood Cleanser then I immediately put an SPF on top. I personally love oils because they provide me the right type of moisture my face desires and this particular oil has an earthy scent that is really nice. AkA: like CBD oil 😉
& those are all the products I was really loving during the month of January! What have you've been enjoying this month? I'm dying to know!!
With Love,
A Simple Wildflower
Monthly Favorites: November Edition
November is a month filled with perfect sweater weather, leaves changing colors, and a dip in temperatures that leave the skin parched, dry, and in need of some extra lovin'. And without even knowing it, a few of the items on my list of favorites are products that help me stay super moisturized during the fall and eventual winter months.
Are you ready to get super moisturized?!? I don't think you're ready!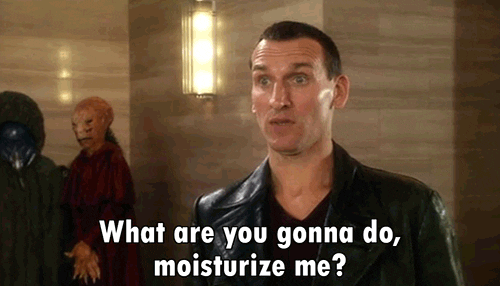 You freaking know it because a moisturizer is your best friend! I promise! 🙂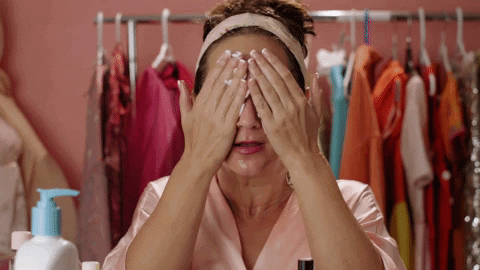 1) The one product my skin has currently been obsessed with is Youth to the People's Superfood Antioxidant Cleanser. After using up a full sample-sized bottle, I noticed that the build-up within my pores was significantly lessened making them appear smaller. I love it so much that I decided to purchase the full-sized bottle during the Sephora Holiday Bonus Sale instead of my original go-to cleanser: Tatcha The Deep Cleanse.
(photo from Sephora.com)
I've fallen in love with YTTP cleanser because it creates a light, gentle lather that reacts really well with my skin type (normal to combination skin) and this cleanser is filled with cold-pressed antioxidants that help remove makeup and prevent build-up in pores, all while keeping the skin's pH balanced. But…the best part about this cleanser is it has a soft scent of leafy greens that I personally can't get enough of; which totally makes sense because their three highlighted ingredients are kale (rich in phytonutrients and vitamins C, E, and K to help strengthen and leave skin glowing), spinach (has cooling properties that contain conditioning essential fatty acids), and green tea (an anti-bacterial & anti-inflammatory ingredient that keeps skin clear). Oh! & it's clean at Sephora!
2) A repurchase of mine this November is the Bumble and Bumble Sunday Shampoo. I originally purchased this product back in 2017 when I spent the summer in New York City because it helped keep my hair really clean from all of their air pollutions.
(photo from Ulta.com)
This shampoo was calling my name at the NYC Sephora because it claims to be a deep, weekly cleanser that lifts away product residue and built-up pollutants, and I personally felt like it really helped clean my scalp and hair on a deeper level than other shampoos. When I recently ran out of shampoo, I decided to stop by my local Sephora to browse the hair section for a replacement. I noticed the Sunday Shampoo tucked in the corner and was immediately taken back to NYC. But, GUYS, my hair still loves this stuff and I forgot how much I really enjoy using it while in the shower.
This shampoo is good for most, if not all hair types: straight, wavy, curly, coiled, and tightly coiled. & for a shampoo that's designed as a deep, weekly cleanser, it creates such a light and extremely bubbly lather that packs a major cleaning punch! For someone that uses dry shampoo 5-6 days out of the week, the Sunday Shampoo's claim is very accurate.
3) Speaking of dry shampoo, next on my list is my all-time favorite and go-to product": Moroccainoil Dry Shampoo specifically for dark tones.
I've tried other dry shampoo brands, but time and time again I go back to the Moroccanoil brand. It sprays on the hair light and not thick at all! I've tried some dry shampoos that were really thick and left my roots tangled and unmanageable (sorry IGK, but I'm thinking about you) & because this dry shampoo is intended for brunettes, the dry shampoo powder never leaves a white cast like other dry shampoos that ends up making your hair look dull and honestly older than you are. This will NEVER happen with this dark tone dry shampoo! But, this dry shampoo also has some amazing soaking power because my hair instantly looks less oily after using it & the Moroccanoil brand makes me think of the hair salon.
4) One product I recently started using again this month is an old favorite within my collection: the always amazing essence pure nude highlighter. The essence pure nude highlighter has been in my collection for roughly two years now and this November, I've been using this highlighter nonstop because, not only is this highlighter crazy affordable (coming in at a whopping $4.49), but it's also super pigmented and looks extremely stunning on the skin! It still looks natural, but with a golden pop!
(photo from Ulta.com)
I'm also too lazy to clean my makeup brushes so I've been gliding my ring finger on top of the product then I swipe my ring finger on top of my cheekbones & a small dab on my nose for an all-over face glow! Even with using just my fingers, I get a great amount of color payoff; it's just so naturally stunning!
5) & to end this November Favorites with something that's been SUPER moisturizing while showering is my sugar scrub that's packed with coconut, almond, avocado, and essential oils. My mom gifted me this sugar scrub from a local shop in a small Florida town, but you can easily make your own DIY sugar scrub if you use the same oils I mentioned above and that's what I'm going to do when I use up this bad boy.
I've always wanted to make my own sugar scrub and this one has given me the motivation to do so because it's been absolutely amazing to use while in the shower. The oils soak into my skin, which is perfect during this cold, dry November. Personally, my favorite way to use my sugar scrub is before shaving my legs. I do this so I can lift all my leg hairs (& this gets the stubborn ones) so I can get the closest shave.
Also, because this sugar scrub is so moisturizing, I also love using this on the back of my arms and elbows. This area is prone to small bumps that can also get really dry. I love this sugar scrub so much and there is no shortage of amazing ways to use sugar scrubs during your shower routine.
& those have been the five products that I've been thoroughly enjoying during the month of November. Whether they were old loves or new ones, I can't wait to continue using and enjoying every single product for time to come.
What have you been obsessing over this November? Or something you've been using constantly and just can't put down? Write it in the comments below because I always need beauty recommendations during these cold winter months because I'm a clueless Floridian during this time of year.
With Love,
A Simple Wildflower
Monthly Favorites – October Edition
October is a favorite holiday for many and I'm certainly one of those people because it's a time for sweater weather, hot chocolate, and pumpkin-flavored everything!! I'm also a big fan of October because my favorite holiday is Halloween; each year is a blast dressing up as a character I love!!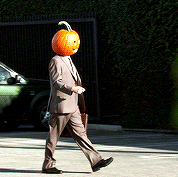 Btw, this post could easily be titled Target Favorites because every single item is from there. Sorry, but I'm also not sorry. I love Target so much and I'm constantly there!
I love every single product so this list is in no particular order. 🙂
1) Loreal Paris Shake & Glow Face Mist – $7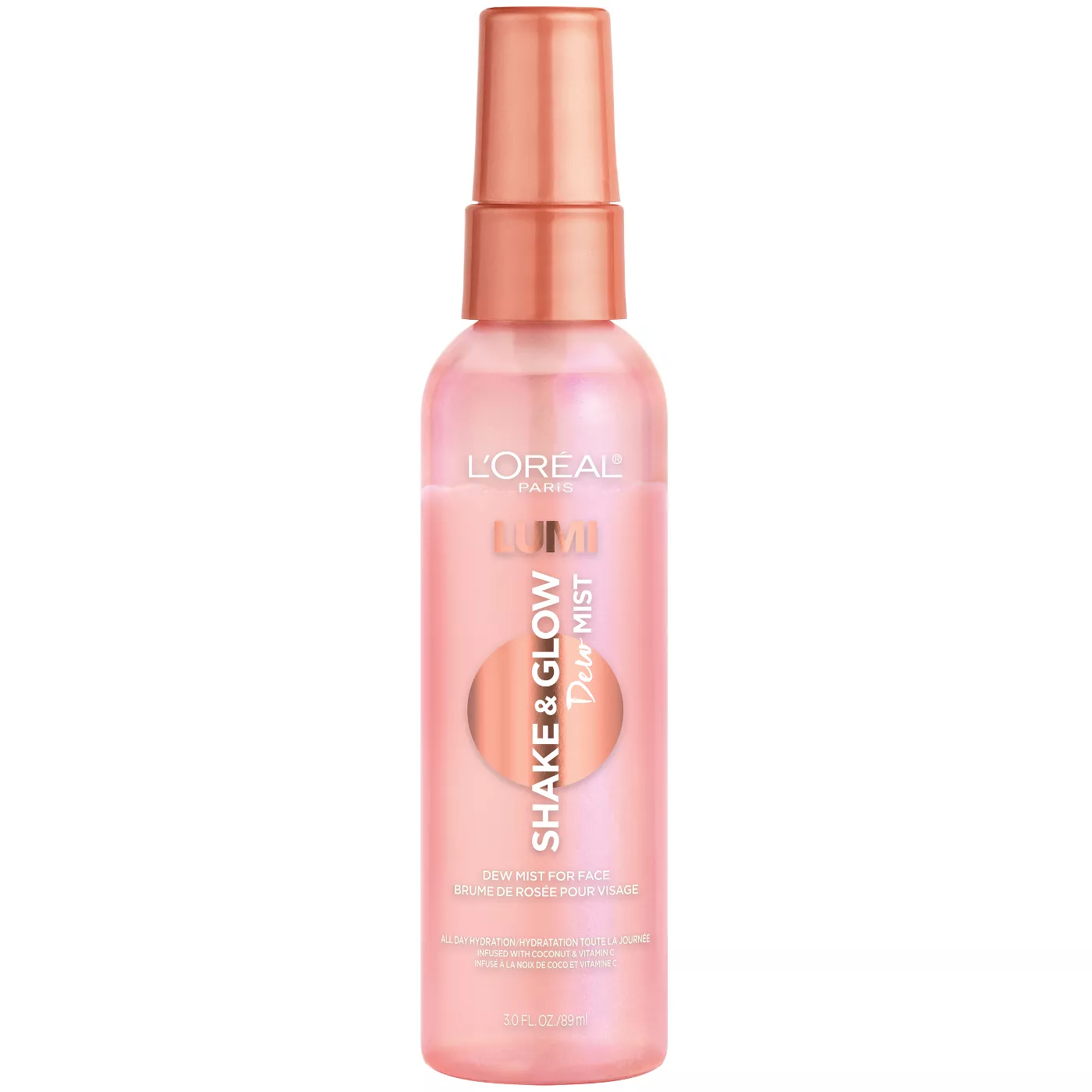 I want to start by saying I'm completely obsessed with this product! I've been hearing it's a dupe for my old love, Tatcha Dewy Face Mist ($38).
After using both products, they actually feel more like opposites, but I believe it all comes down to personal preference.The Loreal Paris Face Mist gives you a VERY highlighted/sweaty look all over the face while the Tachta Dewy Face Mist gives you a more subtle glow for a great everyday look.
2) Target – Women's Venice Long Sleeve Mock Turtleneck T-Shirt – Wild Fable Ivory – $16
This was an impulse purchase because I didn't try the t-shirt on and it's a little bit out of my comfort zone (I don't own white clothing). However, after wearing this t-shirt out to the pumpkin patch last weekend, I'm completely in love!!
Overall, I'm really glad I bought this t-shirt because I can always own one more long-sleeved t-shirt and I'm always freezing! Who else is with me?!
3) Love, Beauty, + Planet Sun-Kissed Glow Turmeric & Tonka Body Wash – $7
First off, this body wash smells sooo F***ING good!! I seriously enjoy using this body wash so much, I think about taking random showers throughout the day just to use it! It's pretty difficult to put a specific scent to this, but it's definitely not sweet or fruity, and could be described more along the lines of subtly spicey.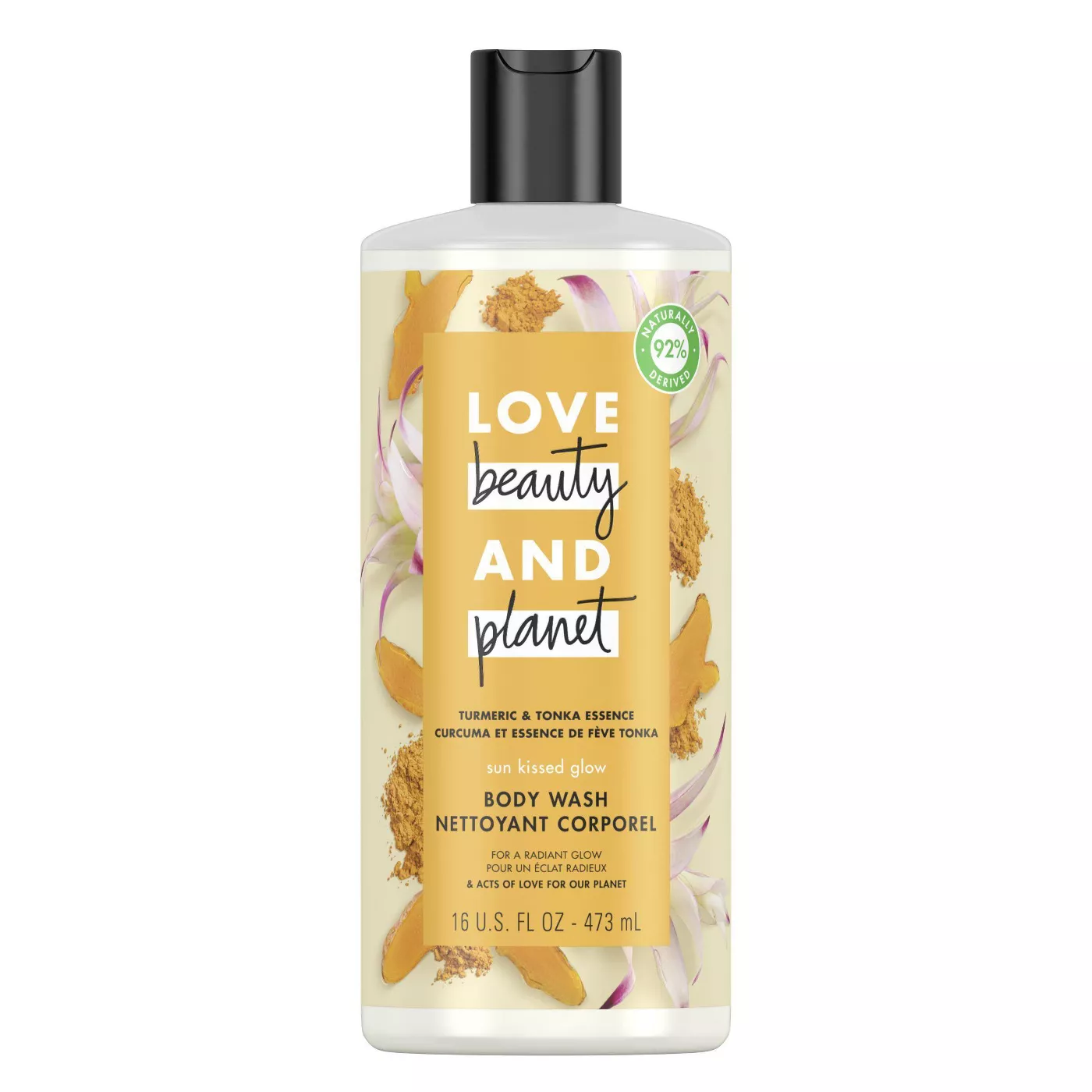 I originally bought it because the bottle claims that it gives your body a sun-kissed glow and I figured that would be nice to try during this fall transition weather that's happening in North Florida right now.
4) Zip Top Backpack – A New Day – Black – $37
I had my old purse from Forever 21 for such a long time and I was definitely long overdue for something new.
I gravitated towards this bag because I wanted something simple and fun to help me switch up my style. After seeing it on myself in the mirror, I was SOLD! I looked so sophisticated and classic and I seriously love looking at my reflection in every mirror /window I pass!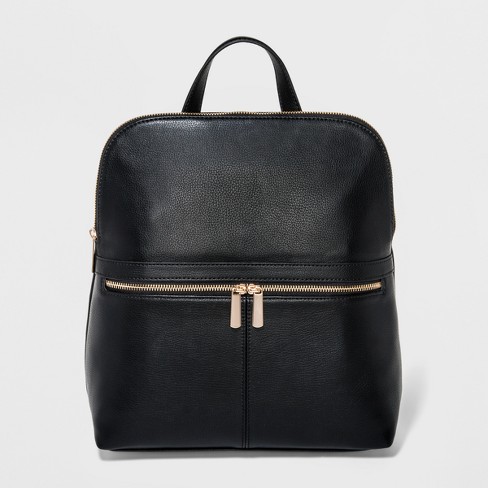 I currently keep my planner, small umbrella, wallet, mascara, perfume rollerball, and lip gloss in the bag and it still has room to fit a few more small-ish items!!
5) quip Metal Electric Toothbrush – Silver – $40 
I know this sounds expensive for a toothbrush, but just hear me out!
This toothbrush:
Times out a two-minute brush so you don't under or over brush.
Pulses when it's time to move onto the next section of teeth
Reusable with only needing to repurchase the toothbrush head every three months (which you do when replacing your plastic toothbrush every three months, right?).
Super-sleek looking and can easily fit anywhere
& the toothbrush holder can stick to any surface (I've placed mine on the bathroom mirror!!).
What are some items you were obsessing over this October? I would love to hear about them in the comments below!
With Love,
A Simple Wildflower
Monthly Favorites – April Edition
For the month of April, I was using these 6 items the most!!
When I glance at the list as a whole this month, I kept it pretty minimal with makeup and focused more on natural beauty. I started a new work position, which required me to move across the state of Florida and if I'm being completely honest, I just don't have enough time in the morning to put any effort into my looks. So, the word I like to use to make it sound more positive is 'natural'. Who else is with me?
1) Moroccanoil Luminous Hairspray – Strong Hold for $24
Holy moly this hairspray has a strong scent, it's seriously unbearable at times! I can't use it in the bathroom because it's too overwhelming, then I swallow all those little hairspray particles AND THEN…choke my lungs out! Along with anyone else that walks in shortly after.
I love Moroccanoil products and want to try out their medium hold hairspray before I write off their hairspray all together.
2) Glossier Generation G in Crush for $18
I use this every morning before work because the pink color looks SO natural on me and by the time I get to work it fades so nicely on the lips. Glossier is easily becoming one of my all-time favorite brands, it looks SOO natural!
3) Tarte Lights, Camera, Lashes 4-in-1 Mascara for $23
I'm so OBSESSED with this mascara! I needed a mascara and saw this as a rewards option while shopping at my local Sephora and picked it up immediately. I figured if I like it great and if I didn't, then I only wasted 100 points, but still got something I needed.
After using it once, I went back and got myself another one! & once I run out of both of my samples I will buy a full-sized product. It gives my lashes great va va voom but natural enough to be worn all day.
4) Sephora Blotting Papers in Herbal Rose for $8
It's getting hot outside, which means my forehead area is getting oily throughout the day. I like these because they do the job but if you don't like the scent of rose then I suggest trying out their calming natural tea tree or their bamboo charcoal because this smells like straight-up artificial roses.
5) flint Retractable Lint Roller, 30 sheets for $6.99 (Target)
I needed a lint roller to put inside my purse because I hate going to work looking like I rolled around in pet hair. & there's no winning for me because one animal has light brown hair and the other one has black hair. I randomly picked this up at my local Target and haven't looked back since! It's retractable which means its really easy to place in most sized purses because of its convenient size. & it's a really pretty baby blue color!
6) YSL Black Opium 1.6 oz for $94
I think I had this as a most used product last month, but that's how much I have been enjoying YSL's Black Opium. It's seriously SO delicious smelling.
What were some of your most-used products last month? If you used it for the whole month it's definitely worth sharing!
With Love,
A Simple Wildflower
Monthly Favorites – December Edition
There have been a few products that I used every single day for the month of December; one is an old favorite that I rediscovered, and the rest were new products to me.
During 2018, I was maintaining a minimalist mindset and spent the whole year going through waves of decluttering. I have given away, close to 20 garbage bags and many boxes of junk (mostly clothes) that I didn't need and was only making our small apartment look crowded and messy.
I REALLY LOVE TO DECLUTTER!! And whenever I feel stressed or overwhelmed, I will pick one spot, one day it's my makeup drawer the next day it's the junk drawer in the kitchen (come on, I know we all have one). I will take everything out and look at each individual item and I will ask myself why is this here and what is its purpose in our home? If it doesn't bring me joy, has no purpose, or is expired it is being tossed! The more decluttering I've done the more ruthless I got and honestly, once I placed the items in the garbage bag I immediately forgot about it making it easy to donate. Then the apartment opens up and it now takes me 10 minutes to straighten up, HOWEVER, this is NOT what this post is supposed to be about but because I don't own an overwhelming amount of makeup products, I can use each one and truly find out if I like it or not. If I don't like a product, it usually won't stay in my collection very long after that; gotta make way for new and exciting products!!
For the month of December, I kept this minimalist mindset and kept my morning routine easy and natural. I only want to show you products that I truly LOVE and these four products were the things I was LOVING this past month.
SOL DE JANEIRO: Brazilian Bum Bum Cream 8.1 oz for $45
*photo provided by Sephora.com*
On Sephora, this cream is described as a fast-absorbing body cream that helps tighten and smooth the look of skin with the keynotes being salted caramel, pistachio, and vanilla. All I have to say is this was my lifesaver for the month of December in South Florida. We're starting to get dryer weather and I needed something for my legs and elbows. Before our move in October, I ended up decluttering a couple of body lotions that I wasn't loving and new my only option was my bum bum cream. SERIOUSLY GUYS, every time I open this up I fall in love with it all over again the smell is literally to die for! Personally, I think this is perfect to use all year round, BUT my favorite scents are anything summer related and that's probably because it never gets below 60 degrees here.
This cream does have shimmer in it which makes this perfect for the beach or whenever I'm wearing a dress but if shimmer isn't your thing then try this out in the store.
2. Glossier: Boy Brow in Blond for $16
*Photo provided by Allure.com*
I normally don't use a single product on my eyebrows (I usually let them do their thing and darker eyebrows, even if it's only slight, looks really weird on me) BUT that all changed once I found this freaking son-of-a-gun! Before their sale, I heard this brand's goal was to enhance your natural beauty and that's what I wanted for my eyebrows: to look natural.
The first time I used this product I instantly fell in love because it didn't look like I had anything on my eyebrows but they looked groomed and it made me look slightly more put together. I kid you not, I have used this product EVERY SINGLE DAY. I'd like to compare this experience with when your bra and underwear match, no one knows but you know and that gives you a confidence boost; that's kind of how this product is. I don't care if no one can tell a difference in my brows, I know they are groomed and that makes me feel put together and confident.
3. Thrive Causemetics Brilliant Eye Brightener in Champagne Shimmer for $24
*Photo provided by Thrive Causemetics**
I received this product in my Winter 2018 FabFitFun box and I have been using this every single day while getting ready for work. I dab a little bit on the inner corner of my eyes and it gives off this illusion that I slept for a full 8-hours the night before. At first, I would put too much on my inner corners and it definitely was too much but with a softer hand, this has instantly become a staple. It's also super easy to travel with as well, especially because I can hardly sleep when I travel need something to trick people that I'm not a vampire that stays up all night.
4. Bath & Body Works Candle in Campfire Donut for $24.50
*Photo provided by Bath & Body Works*
Not a beauty product, HOWEVER, this is the candle I was lighting up for the whole month of December. Bath and Body Works was doing yet ANOTHER sale when I picked up campfire donut and crushed candy cane, but the former is the one I fell in love with.
Crushed Candy Cane was the first candle I tried out and while it was lit for the whole day, I felt like I could never smell it. I stopped using that candle after a few days and switched over to campfire donut and this candle fills your WHOLE room with a wonderfully sweet smell; Alec thinks it smells like sugar cookies and then proceeded to make sugar cookies, and that should tell you everything you need to know about how wonderful this candle smells.
BONUS: DECEMBER DISAPPOINTMENTS 
Fresh Vitamin Nectar Antioxidant Face Spray 8.4 oz for $44 or 3.3 oz for $25
*Picture provided by Allure.com*
Hate is a strong word but I hate this product so much! I purchased the smaller size and want to use up the whole thing because I bought it but every time I spray it, I hate it! And for two reasons:
I can never really feel the spray on my face. I spray a lot on my face but it never seems like enough.
I'm am SO tired of the Sprite smell. It no longer smells like oranges to me, all I can smell is FREAKING Sprite!
Maybelline Baby Lips Moisturizing Lip Balm Quenched SPF 20 for $2.98
*Picture provided by Walmart.com*
I can't remember when I bought this or why I was buying it in the first place, all I know is that I cannot stand this product anymore. I had this in my work drawer for the LONGEST time and every time I used it there was an overbearing smell and taste of sunscreen. While I don't mind the smell of sunscreen this was something you could smell for freaking hours and then it also had the sunscreen taste and it is this month I decided I'm tired of trying to use this up.
THAT'S IT!! Those were the four products I was absolutely LOVING for the month of December and two that are WAY BEYOND disappointing. I love that I declutter every now and then because it reminds me of what I already own, and that has allowed me to fall back in love with some products and then toss the ones I don't. What was everyone obsessing over this past month?
With Love,
A Simple Wildflower