Decluttering My Makeup
I'm moving this weekend which means I've been decluttering my apartment like crazy! I don't like clutter to begin with and I don't want to move items across the state that I feel neutral on and/or doesn't have a purpose. I would also like to turn this move into a huge transition continuing my journey to having a more zero waste lifestyle. 
This past weekend, I thought 'since I don't want to keep these items anyways and it would be wasteful to throw it all in the dumpster, why don't I donate it to the nearest shelter or have Salvation Army pick it up from my doorstep?'
And that is what I'm going to try and start tonight. I already put a box on the kitchen counter to fill-up with plastic lunch containers, plastic kitchenware, and all my pads/tampons I will never use since buying the Diva Cup. Then I replace everything that I need, ONLY! I don't want this to be an excuse to go overboard on my spending getting whatever I please, each item needs to be able to serve a purpose and to be completely biodegradable. I really want to try my hardest to lower my carbon footprint in all aspects of my life.
So, without further ado here is my honest review of the makeup products I am decluttering from my collection. After counting everything in my bag, I am getting rid of 20 ITEMS! How crazy is that?! One thing I immediately noticed about my decluttered stash, is that most of my items are high-end products I no longer enjoy using or has expired because I didn't use it enough to the point it went bad.
1) Stila Stay All Day Lip Liner in Rose for $20
This was the first lip liner I purchased and I only purchased this one because it was 50% off on the Sephora website and I said to myself, why not? Honestly, I think it's ridiculous to spend $20 on a single lip liner because I feel like you don't get a lot of product for the price. I mean, at least a $20 lip gloss will have more products to use up.
Not only is the price for this lip liner too steep in my opinion, but it's just not good. This lip liner was rough to apply and I had to really tug on my lips to get any color payoff; which was hardly any. Maybe it's this shade that's a dud? Whether it's this shade or not I wouldn't want you to waste $20 on a high-end lip liner when I'm sure there is a drug-store version that's better.
2) Milk Makeup Eye Pigments in Hotel Lobby & After Party for $24
I really like these eye pigments and a little product goes a looong way!! Trust me, I've had these two shades for almost 3 and a half years and I'm only getting rid of them because they're expired. If I were to repurchase these again (which I most likely won't because I was NOWHERE near close to finishing them!) I would repurchase the shade After Party, which is a beautiful light pink color and the shade Hotel Lobby is a nice champagne color.
3) Sephora Miniature Palette in the Donut Shades Collection for $10
I REALLY like the price point of this eyeshadow palette and how travel-friendly it is; however, there is hardly any color payoff with all 5 shades. The pink and gold shades hardly show up and the browns all show up very similarly.
I kept the Sephora Miniature Palette in the Cookie Shades Collection because all the brown shadows were so different, so unique, and the best part is each shade has a great payoff! I'm keeping the Cookie palette and will let someone else love the Donut palette.
4) NYX Soft Matte Lip Cream in Tokyo (bubblegum pink) for $6.50
I have recently come to the conclusion that I personally dislike matte lip products and this product was no exception. Matte products dry out my lips and after 30 minutes looks awful on me! That's why I'm getting rid of all my matte lip products; I never reach for any of them.
Even though I'm getting rid of this NYX product, I'm keeping my NYX Butter Gloss in Peaches & Cream which is a nice, cheap gloss that reminds me of the Too Faced Peaches & Cream Collection, without spending all that $$$.
5) REN Clean Skincare Evercalm Ultra Comforting Rescue Mask for $38
My skin gets irritated after being outside in the Florida sun and from time to time I like to use a mask to refresh my skin. I kept hearing how wonderful this product was for irritated skin and figured I would try it out myself and let me tell you, I REALLY dislike this!!
I have used 85-90% of this and I cannot bring myself to finish the rest of it, I dislike it that much. It does nothing for my skin, it doesn't feel cooling or comforting, and it feels milky washing it off; just not my favorite and it makes me wary of other products from this brand. Does anyone personally like this brand? What should I try next to change my mind?
6) Cover FX Power Play Foundation in N20 for $44
I received the sample size in a Sephora Play box and there is nothing wrong with this foundation. I actually like the way it looks on my skin, well, except for my nose and I found N20 to be a really good shade match for my skin tone.
A few reasons I am getting rid of this foundation is I don't want to have a huge collection of samples and I'm trying to stray away from foundations in general. This year, I would like to focus my attention on using more skincare products and keeping better care of my skin.
7) Besame Cosmetics Vanilla Powder for $22
I remember receiving this product in a subscription box and my gut is telling me it was from Ipsy, so we'll just go with that! I realized I only used this powder whenever I was wearing foundation because I think it looks wonderful for a more glam look (because this powder has great coverage). Now that I hardly wear foundation, this has gone unused for quite some time and it's gone bad by now.
It does have a strong vanilla scent that I didn't mind but just a heads up.
8) Sephora #Lipstories in Oui! For $8
This is a cream lipstick that has a nice formula, I'm just not a huge fan of this shade on my lips. I hardly wear lipstick and I'm still getting used to lipsticks on myself, but I knew this shade wasn't for me.
Nothing wrong with the formula or price just need to try out other shades.
9) Tarte Amazonian Clay 12-Hour Blush in Paaarty & Feisty for $29
I like these blushes, I really do but I made it a goal of mine to only keep makeup that I REALLY love! And the reason why I decluttered my two Tarte blushes is because there are other blushes in my collection that I like more and would like to use up and hit pan on.
I really like my Benefit GALifornia Blush. This blush is a summery pink shade with gold shimmers that looks great on my skin tone and I think many others. I'm also gravitating towards cream makeup products and would like to play around more with the cream formula.
10) Colourpop Ultra Glossy Lip in Fairy Floss for $6
This is one of Colourpop's best sellers and there really is nothing wrong with this lip gloss; it's just that there are other lip glosses in my collection I like more. I personally like Colourpop's Ultra Glossy Lip in Bobbidi, which is apart of their Disney Designer Collection and would like to use that up.
11) BECCA Shimmering Skin Perfector Pressed Highlighter in Prosecco Pop for $38
This is the only highlighter I've tried out from the BECCA brand and I do like the formula of this highlighter, except I do not personally think you should rush out and spend close to $40 on it.
I received this in a Boxycharm subscription and was so excited to give it a whirl, but the warm gold tone of this highlighter does not look great on me. I think if you have tan or a deeper skin tone you would enjoy this shade because on me it looked like I had an obvious gold streak on my cheeks.
Maybe this would be a nice body shimmer? That could be an idea, give this highlighter a new purpose?
12) MAC Eyebrow Pencil in Lingering
This product seems to be no longer available and maybe that's for a reason? I'm just not a huge fan of coloring my eyebrows and personally, I like my Glossier Boy Brow A LOT more because it grooms my eyebrows and keeps them groomed throughout the day.
13) Caudalie Grape Water for $10 or $18
I REALLY wanted to love this because of the price; it's sooo cheap AND at Sephora! The only issue with this product is I don't enjoy using it. I use this as a face spray to refresh my 'naked' face or as a setting spray for makeup and I don't like using it because of the scent.
I was probably doomed from the beginning because I tried the Beauty Elixir twice (from the same brand) and fell in LOVE with the scent and I enjoyed it every single time I used it. I haven't repurchased the Beauty Elixir because the mini size runs out quickly (I also am a crazy person and drench it on) and the full size is a whopping $50. I might bite the bullet though because I REALLY enjoy using the Beauty Elixir as a face spray.
I think since the Grape Water is unscented the water inside ended up smelling like the aluminum can. I hated smelling that and I'd rather have the eucalyptus smell from the Beauty Elixir. I love the price of the Grape Water, but I also want to enjoy the products I buy.
14) Dream St. Pressed Powder Shadow Palette by Kathleen Light for $16
I love my girl Kathleen Lights, she is my ride or die YouTuber! I freaking love her but I just wasn't reaching for this palette and decluttered it for that reason alone. There is nothing wrong with the formula and all the shades were easy to use, I was just using my Tarte Foil Finger Paints Shadow Palette – Rainforest of the Sea Collection a lot more.
If I need to wear eyeshadow, my Tarte palette is the ONLY one I've been using because I love that you can put one shade on and it's a perfect look! It's another cream product I'm obsessed with and it's a lazy girl's dream palette!!
15) Kat Von D Eau De Parfum in Saint
I am decluttering this perfume for one reason: ZERO STAYING POWER! I could probably bathe in this perfume and the fragrance still wouldn't stick to my skin's chemistry. I stopped reaching for this perfume because I like to smell the perfume on my skin.
I feel bad for decluttering this because Alec bought it for me after I talked about it for months and I used it for a little bit then stopped. Since I never use it, I'm hoping someone else will love it, and who knows, maybe it will work better with their skin's chemistry?
16) NUDESTIX Intense Matte Lip + Cheek Pencil in KISS for $24
Same story: intense matte is not my cup of tea. I don't think it looks good on me and this shade is deeper than I'm used to on my lips. I didn't' try it as a blush and may give this product a second chance because I did say I wanted to try out more cream blushes.
17) Sephora Gel Gloss Ultra Brilliant Ultra Shine Lip Gloss in 04 Perfect Nude & 17 Pin-up Pink for $7
These were just okay lip glosses and it is the same story: I have other lip glosses I like better and want to reach for.
Because I made it a goal to keep items that I truly love a lot of the items on this list are great products, they just weren't ones I was reaching for. I would like to look at my makeup collection and not feel overwhelmed by how much I've accumulated throughout the months/years. I want to remember what I have in my collection and use it whenever I think about it. I think owning less makeup is going to give me the freedom to play around more with my looks because I actually know what I have and what I want to use.
With Love,
A Simple Wildflower
Product Review – Tatcha's The Water Cream
Is there an item in your collection that is way too expensive for its own good, but you love it with all of your heart and will always continue to repurchase it? For me, that product is Tatcha's The Water Cream. This moisturizer is a whopping $68, but the smallest amount of this moisturizer just glides across my face and neck with such ease. This moisturizer is so light feeling, that I use it for both, day and night.
I use this as the second to the last step in my daytime skincare routine or as my very last step at night. The Water Cream packaging is super cute as well, but also functional because it comes with a spatula attached to the top. However, I'm too lazy to use the spatula. I know, I know, it's there for sanitation reasons and to help preserves the ingredients inside the bottle, but it's just easier to dip my two fingers inside the tub and then rub on my face. I'm not too worried about the ingredients getting too messed up because, throughout my skincare routine, my hands have been underneath water staying clean.
I want to keep talking about the packaging because it is absolutely STUNNING!!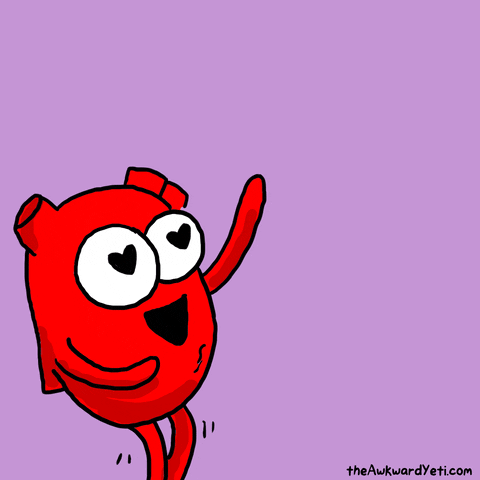 My heart sings for the packaging of this product!! Seriously in love and I know, it may not look like a lot of products, but by only using two fingers it has been able to last me two and a half months. Oh! & I forgot to mention that my boyfriend uses this same moisturizer so this bad boy lasted two and a half months with TWO peoples using it!!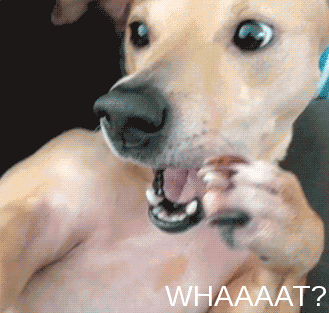 With my boyfriend on the Tatcha bandwagon, we actually split the cost now! It's absolutely moisturizing, light feeling, it glides on with absolute ease and a little product goes a long way. How could anyone not like it?! Go by your nearest Sephora and ask for a sample (do not buy it full-price if you don't have to) and see for yourself. This is a moisturizer that I GENUINELY love!
With Love,
A Simple Wildflower
Another Sephora Haul 
I went shopping the other day, of course!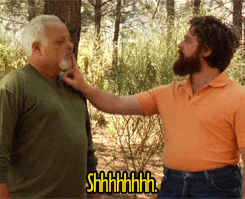 & not just at any place, but my favorite store of all time; SEPHORA! But the most shocking thing of all is that I convinced my boyfriend to go with me.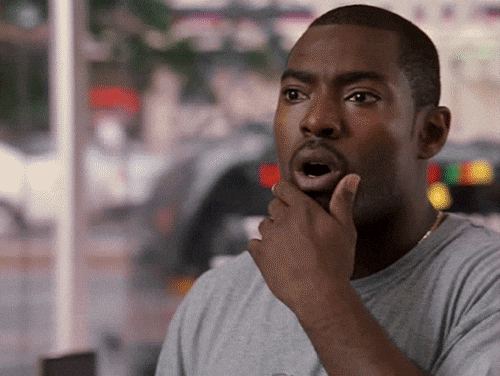 I think I was so convincing because I only needed two items: the Briogeo Scalp Revival Charcoal + Coconut Oil Micro-exfoliating Shampoo and dry shampoo.
I recently ran out of my Moroccanoil Dark Tones Dry Shampoo & I wanted to try something new this trip and that's why I picked up the Amika Perk Up Dry Shampoo Mini while standing in the checkout line. I prefer buying dry shampoo in the mini size if I've never tried it before because I personally feel like dry shampoo can be really hit or miss.
I haven't used the dry shampoo, but I will keep you updated on my Instagram, whether or not my hair agrees with it or not. What I have tried is the Briogeo Micro-exfoliating Shampoo because it was the product I made the whole trip for. So, I basically used it the night I purchased it and after only one use, I really like it.
I personally like that it smells like peppermint. I know it says peppermint on the tub, but it was a shockingly pleasant surprise while using it in the shower. The scent started off soft, but never got overwhelming. The scrub on this is really fine so I didn't know if I was getting a deep enough scrub, but after styling my hair it appears that most of the product build-up on my scalp is gone.
But, before I put my stamp of approval on this product, I want to use the whole tub. However, off the bat, I like how it made my hair feel the very next day. There was a fullness to my hair that I've never felt before and it was less frizzy than normal. & I'm really hoping that's because of the coconut oil.
Have you tried either of these products? What were some things that you liked or disliked about them?
With Love,
A Simple Wildflower
Product Review: Peter Thomas Roth FIRMx Peeling Gel Exfoliant
The best exfoliator in the entire world is the PTR FIRMx Peeling Gel Exfoliant. I know, WOAH pump the brakes, Caitlin!! That is a huge statement to make!
Guys, I know that is a loaded statement, but I naturally gravitated towards this exfoliator and stopped using my trusted Tatcha Rice Powder. After 2-3 days, when my face starts to feel texturized, I use this on a dry face and it peels the top, dead skin off my face. Afterward, I'm seriously left with baby soft skin!
I received a sample of this product WAY back in a Sephora Play! box and once it was finished, I couldn't stop thinking about it. Once I'm done with a product and I'm sad that I'm not using it during my makeup/skincare routine, I know that I need to buy the full-sized product or repurchase it. & after purchasing the full-sized product of the PTR FIRMx Peeling Gel Exfoliant, I don't think I can buy another exfoliator…like EVER!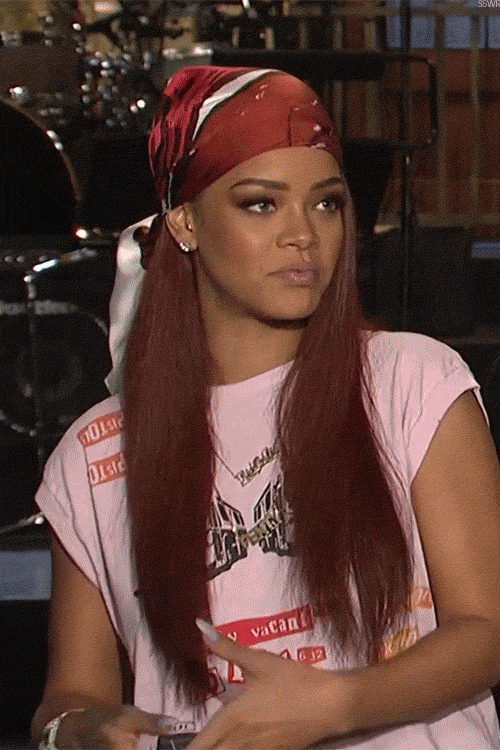 That was an even BIGGER claim to make, but I seriously can't say enough good things about this exfoliator.
This exfoliator is SO effective at making my skin feel brand new, that I bring it along on my road trips/travels. When I went to New Orleans for my birthday, I knew I would want this after a full night on Bourbon Street. It's so easy to use this product after a crazy night out because you use it on your dry face, rinse the skin clumps off with a damp washcloth, use a serum for hydration, and go STRAIGHT to bed!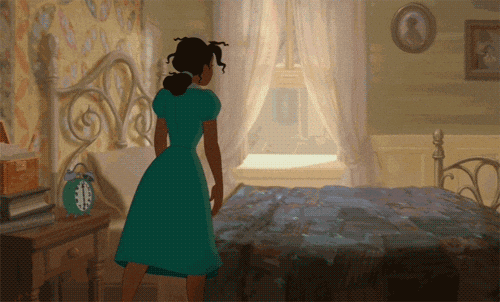 I know I mentioned that I brought this on my most recent road trip, but since it's 3.4 oz you can also fly with this exfoliator!! Heck yeah!
The packaging is also great for travel because its design is similar to a toothpaste bottle. It's easy to fit in any suitcase/bag and you can rest assure that it won't break during your travels. The reason it took me a while to purchase this exfoliator is its price tag. This amazing, wonderful exfoliator retails for $48, but I can't get enough of it!
Even though this bad boy is close to $50 you only need to use a nickel-sized amount and I can tell it'll last me forever! I purchased my current bottle on April 24 and now, 2 months later, I've barely made a dent. & I use this exfoliant every 2-3 days. When I first started using this product, I noticed that if I use this product every single day, I wouldn't get as many clumps to wipe off. So, I figured that I was using the exfoliator too often.
This is the firsts PTR item that I've used and I'm really excited to see what else this brand has to offer. What is your favorite PTR product?
In summary: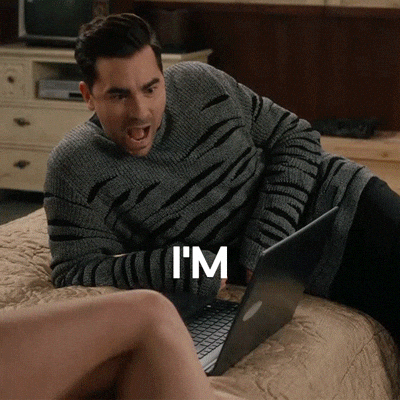 This exfoliator does an amazing job of making your skin feel brand new
You physically see your dead skin clump up on your face
You're left with baby soft skin
Travel-friendly packaging
With Love,
A Simple Wildflower
My Ultimate Birthday Sephora Haul 
Every year Sephora hosts two major sales, but once a year I create my own Sephora event. Once a year, I actively save up my money so I can do guilt-free shopping at my favorite store! I like to call it my ultimate birthday haul and I do this every year in June. Shout out to all my lovely June babies!!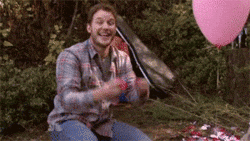 While in New Orleans, I woke up on my birthday ready to do some major shopping damage! After eating breakfast at the tasty Daisy Dukes restaurant, we made our way over to Sephora. This is a really big store and it was amazing taking my sweet time to browse without Alec complaining in the background that I'm taking too long. After taking my time to browse the store multiple times, I was able to settle on 5 items.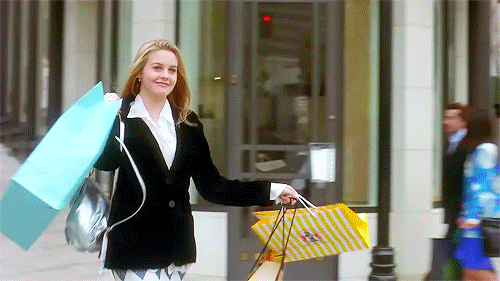 1) Sol de Janeiro Bum Bum Sol Oil SPF 30 (3 oz for $38):
The very first item that was placed inside my basket was this Ah-mazing bum bum oil! Alec fell in LOVE with this item because of the smell, shimmer, and the surfboard that floats in the bottle. I already had this item in my loves list and I was more than excited to buy this for the upcoming summer.
2) Caudalie Vinopure Natural Salicylic Acid Pore-Minimizing Serum (1 oz for $49):
I'm obsessed with skincare products and after testing multiple serums on my hand, I was able to settle on this serum from Caudalie. The serums I usually purchase target fine lines, pores, and/or brightening the complexion, and with this serum, it advertises two out of the three issues that I like to target (and let's be real, it'll probably brighten my complexion too). However, this serum's big selling point for me was that it feels both cool and lightweight on my hand. It felt so nice that I figured it would be a great serum option for the summer as well. I can't wait to try this out on my face and will definitely keep you updated!
3) Laneige Eye Sleeping Mask (0.8 oz for $34):
I have two eye creams that I'm currently using: the Farmacy Dew It All Total Eye Cream (thick consistency) and the Dr. Brandt Skincare NO MORE BAGGAGE eye de-puffing gel (haven't tried yet) but I couldn't wait to finally get my hands on this product. Every time I used the Laneige Eye Sleeping Mask testers at Sephora I would instantly fall in love with it all over again. I just love the cool sensation the ceramic wand creates and I also didn't want to wait until I finished my other two eye creams to bite the bullet on this bad boy! Oh well!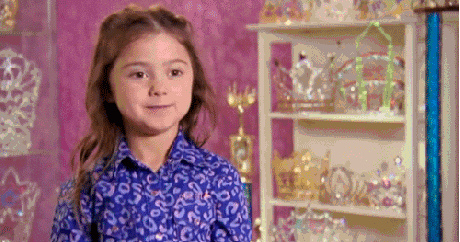 4) FENTY BEAUTY BY RIHANNA Gloss Bomb Universal Lip Luminizer in FU$$Y (0.3 oz for $18): 
I already have PLENTY of lip products, but I couldn't stop wanting this lip gloss because of its delicious scent! The scent brings me straight back to childhood and I think this particular shade looks beautiful on my lips. Our girl, Rihanna knows what she's doing!!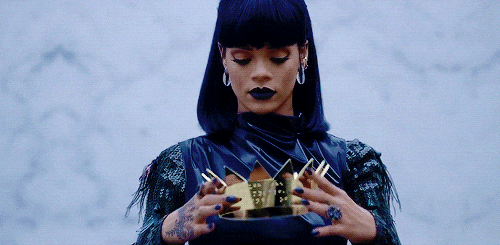 5) Tatcha Luminous Dewy Skin Mist Mini (0.4 oz for $12):
& lastly, while standing in the check out line, I spotted the Tatcha Luminous Dewy Skin Mist Mini. I picked this item up last-second because I've been wanting to give this product a second chance, but didn't want to spend $50 on the full-sized bottle. I didn't fall in love with this product when I first tried it in a kit roughly a year ago, but for some reason, I can't stop thinking about it! I don't wear foundation and I have been on the search for something to put on my face after sunscreen to look more put together and glowy. I figured that since dewy is in the name and this should look great over sunscreen I might as well try it again and so I can make that final decision.
BONUS:
While checking out I was able to pick out my birthday gift. The options were between the Kat Von D set and the Drunk Elephant set, which is usually their 500 point rewards options. Of course, with skincare being my preference over makeup, I picked the DE set. Not only do I genuinely love skincare, but I've also heard amazing things about Drunk Elephant's Jelly Cleanser and Protini Moisturizer and I can't wait to try them out!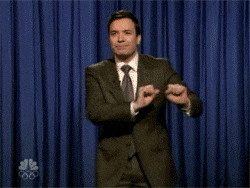 I love shopping at Sephora, but my bank account may say otherwise. Which is why I try to actively save up my money once a year so I can do some well deserved guilt-free shopping at my favorite store; SEPHORA! If you could purchase something guilt-free at Sephora, what would it be? I know, I know its a difficult question!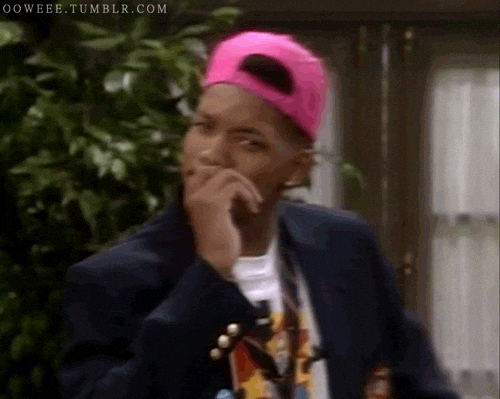 With Love,
A Simple Wildflower
Sephora's Spring Sale + What I Got
I know, you know that Sephora's bonus sale was this past week, and I already know we both bought what we needed and then a little bit more; because treat yo self!
Of course, I want to know what you purchased from this sale because I'm always looking to try new products and I'm curious if we love the same products!?
In true Caitlin fashion, I made two Sephora purchases. One was in store because Alec and I split the cost of our favorite moisturizer, Tachta's The Water Cream. We talked about this moisturizer on a recent road trip, we just love this stuff so freaking much!
While standing in the check out line, I saw something that was already in my online cart and grabbed it immediately. Sitting there by itself was the Sol de Janeiro Bum Bum Jet Set ($25) in all its delicious smelling glory! I subscribe to FabFitFun, and one of their main items (you get to choose between four options thank goodness!) is a full-sized Brazilian Bum Bum Cream and Brazilian 4-Play Moisturizing Shower Cream-Gel. I still may get the full-sized versions still because I LOVE this stuff. I'm not 100% upset I got the Jet Set kit, because the kit came with their Brazilian Crush Body Fragrance Mist which I wanted anyways and isn't being offered by FFF.
My second order was placed online so Alec couldn't see how much I was spending. He can't say much now because he fell in love with a $68 moisturizer.
He didn't have much to worry about with this purchase because the most expensive item (without the sale price) is $32, which isn't too bad considering it's Sephora. Everything listed below is products that are new to me (last two were technically repurchases) so, I'm very excited to see how these work for myself and if you've tried any of the products I mentioned below, leave me your best beauty tip in the comments below!
Without any further ado, here is my list of purchased items at the Sephora Bonus Sale:
Verb Ghost Oil (Orig. $16): I always love trying new hair products and this one caught my eye this time around. I have the Verb Ghost Dry Oil Spray (which I like it to tame my frizz immediately after blow-drying) and since I'm almost out I wanted to try this out instead.
Clinique Pep-Start Pout Restoring Night Mask (Orig. $17.50): I got this lip mask because my Laneige Lip Sleeping Mask is expired and I only used up half of it. I personally didn't see much difference when using Laneige's lip mask, which is why I picked up Clinique's to try out. I also noticed that the reviews were glowing and figured why not? Also, Clinique wins with their squeezy tube packaging compared to Laniege's spatula which I lost after a couple of uses.
Laura Mercier Caviar Stick Eye Shadow in Au Natural (Orig. $29): I love cream products and convenience, which this product gives me both! I love a minimal eye look and this is way beyond travel-friendly. Overall, I'm just really excited to try this little bad boy out!
beautyblender Selfie Shield Broad Spectrum SPF 38 Dry Oil (Orig. $32): This product intrigues me SO MUCH! It's a dry oil so it shouldn't feel greasy on the skin. It has SPF which is an added bonus and it protects your skin against environmental and electronic exposure. Sounds hopefully perfect!
Lastly, I picked up the First Aid Beauty Hello FAB Pores Be Gone Matte Primer (Orig. $28): because I really like their Coconut Smoothie Primer but wanted to try something new. I like that this one is matte because it's purpose to me will be to give my face a natural "pores-filled" look without having to wear foundation. I was also debating getting the Farsali Skintune Blur Perfecting Primer Serum ($54) and their Liquid Glass Radiance Serum ($54) for that same purpose.
I am really excited to try out all my new products and sometime down the road will write a blog posting with my review for each product. Let me know if there is one product you would like to know more about than others?
What did you pick up during Sephora's Spring Bonus Sale? Comment those products down below because I'm dying to know!!!!!
With Love,
A Simple Wildflower
Glossier Miami Pop-Up Shop + My Haul
Glossier is easily becoming one of my favorite brands because I love that their whole vibe is to enhance the beauty you already have in the most natural way and I'm really excited to continue trying out products from this brand.
So, when my friend told me there was a Glossier pop-up shop in Miami, I knew there was absolutely NO WAY I wanted to miss out on that! When we arrived, the pop-up shop was MUCH smaller than I expected but that didn't bother me because it wasn't crowded when we went. I also loved that their Miami theme was revolved around the mango; so fun and bright!
Cute mango cart covered in Glossier's Balm Dotcom!!
For the small space they had, they really did the absolute most with it. The mango cart, pictured above, was one of the first things you see when walking in and it perfectly sums up their Miami-mango theme! Tucked in the back was their mango room, which would have been a perfect place for photos but their lights flushed you out majorly!! But, still a fun and colorful room!
Holy moly! Those veins on my hand
(More veins, it's like my Glossier bag weighs 30 pounds!)
And, of course, we couldn't go to the Glossier pop-up shop without taking some shameless mirror selfies!
(Me going home with my Glossier purchase, they also spelled my name wrong on the sticker but what can you do?)
But, I know you all clicked on this blog post because you want to see what I purchased and what my thoughts are on each product; so, let's just get into it, shall we?
First thing's first, your Glossier purchase will come in a plastic, bubble-wrapped baggie which I kind of like but kind of really hate. I like the fact that it has bubble wrap on the inside because it keeps your products safe from breaking. However, I don't like them because they're made of plastic. I try to reuse the bags as something purposeful; like my last Glossier baggie is now my nail polish bag so, my nail polish doesn't break or I'll use them as a travel bag to keep my breakables safe.
It's a cute, pink baggie at least!
Let's start with my more expensive item, the perfecting skin tint in shade G11 which retails for a whopping $42 for a mere 1 oz bottle.
I've used this product maybe 4 or 5 times and I just can't justify how sheer it looks on the face for its price tag. I prefer a sheer foundation and was maybe expecting too much from this product because I heard a lot of good things about this specific foundation and I REALLY wanted it to work.
I'm obviously going to keep using this product a bit more because I spent my own money on this and I want to see how using a brush or beauty blender will make the coverage look. So far, I've been putting this on my fingertips and rubbing it upwards, per their directions.
My favorite brow product ever & a repurchase!! To be fair, this is actually the only brow product I've ever tried but I don't feel the need to try anything else!
Before this product, I used to NEVER wear anything on my eyebrows even though they're blonde and I have missing hair (scar) on my left eyebrow from a childhood accident but as soon as I bought this product on a whim, I was hooked!!!
The reason I love this product so much is for the simple reason that it's easy to use, it grooms my eyebrows with minimal color (they also have a clear brow gel), and it's 1, 2, 3 done!
Generation G was something I wanted to purchase the first time I made my Glossier purchase and was the first product I told the check-out lady I wanted.
Zip is described on the Glossier's website as a poppy red and crush is described as a hot raspberry pink and honestly, I'm becoming obsessed with both colors! This sheer matte lipstick is waxier than I expected but it gives my lips such a wonderful flush of color that this is now going STRAIGHT into my purse!
I would also like to purchase shade cake which is a subtle peach.
And, of course, they put in some lovely stickers and a sample of their Milky Jelly Cleanser. I've heard good things about their jelly cleanser and will see if it lives up to my standards.
Fun keychain I purchased from the Glossier Miami pop-up shop! & I had no idea, until today, that my keychain purchase went to a charity; which is always a nice thing to see!
Have you tried anything from Glossier? If so, anything that I need to try right away?
P.S. My jeans are from Target's, Wild Fable line. I'm so obsessed with these mom jeans, that I bought them in this and a black wash. I believe they were about $26 each. 🙂
With Love,
A Simple Wildflower
Monthly Favorites – April Edition
For the month of April, I was using these 6 items the most!!
When I glance at the list as a whole this month, I kept it pretty minimal with makeup and focused more on natural beauty. I started a new work position, which required me to move across the state of Florida and if I'm being completely honest, I just don't have enough time in the morning to put any effort into my looks. So, the word I like to use to make it sound more positive is 'natural'. Who else is with me?
1) Moroccanoil Luminous Hairspray – Strong Hold for $24
Holy moly this hairspray has a strong scent, it's seriously unbearable at times! I can't use it in the bathroom because it's too overwhelming, then I swallow all those little hairspray particles AND THEN…choke my lungs out! Along with anyone else that walks in shortly after.
I love Moroccanoil products and want to try out their medium hold hairspray before I write off their hairspray all together.
2) Glossier Generation G in Crush for $18
I use this every morning before work because the pink color looks SO natural on me and by the time I get to work it fades so nicely on the lips. Glossier is easily becoming one of my all-time favorite brands, it looks SOO natural!
3) Tarte Lights, Camera, Lashes 4-in-1 Mascara for $23
I'm so OBSESSED with this mascara! I needed a mascara and saw this as a rewards option while shopping at my local Sephora and picked it up immediately. I figured if I like it great and if I didn't, then I only wasted 100 points, but still got something I needed.
After using it once, I went back and got myself another one! & once I run out of both of my samples I will buy a full-sized product. It gives my lashes great va va voom but natural enough to be worn all day.
4) Sephora Blotting Papers in Herbal Rose for $8
It's getting hot outside, which means my forehead area is getting oily throughout the day. I like these because they do the job but if you don't like the scent of rose then I suggest trying out their calming natural tea tree or their bamboo charcoal because this smells like straight-up artificial roses.
5) flint Retractable Lint Roller, 30 sheets for $6.99 (Target)
I needed a lint roller to put inside my purse because I hate going to work looking like I rolled around in pet hair. & there's no winning for me because one animal has light brown hair and the other one has black hair. I randomly picked this up at my local Target and haven't looked back since! It's retractable which means its really easy to place in most sized purses because of its convenient size. & it's a really pretty baby blue color!
6) YSL Black Opium 1.6 oz for $94
I think I had this as a most used product last month, but that's how much I have been enjoying YSL's Black Opium. It's seriously SO delicious smelling.
What were some of your most-used products last month? If you used it for the whole month it's definitely worth sharing!
With Love,
A Simple Wildflower
Sephora Spring Sale – 2019 Edition
Sephora will be hosting their annual spring Beauty Insider sale VERY, VERY soon, so you know I've already planned out my exact purchase and it's sitting in my basket right now!
So, let's just dive right into what I want to purchase!!! & comment below your anticipated purchases during Sephora's sale!
I purchased my Tachta moisturizer before they released their dewy skin edition and since I'm almost done with my moisturizer, I figured I should restock AND try out the dewy skin moisturizer for 20% off!!
I've heard really amazing things about this serum and I want something that will brighten the overall look of my appearance, that I decided to try out the mini-size before dropping $50. I figured I should notice some type of change by the time I finish up the .5 oz mini size.
Recently, I've been leaving my face clean of makeup (especially foundation) and I feel like my skin routine is missing something. I remember feeling so 'eh' about this product last year when I got it in one of those Sephora kits. But, I've been thinking about this more and more that I got the mini-size to give it another shot. This with my dewy moisturizer, I will be looking VERY DEWY!
I LOVE THIS OIL!! I use this when my hair is damp. I squeeze roughly a nickel-sized amount onto the palms of my hands, rub them together, and I comb my hands throughout my hair (not so much on the roots though). After blow-drying, my hair is left SUPER soft and throughout the day I notice a distinct bounce/softness to my hair.
I am almost out of my Bum Bum Cream and need to restock before the month is over! As much as I would love to purchase another full-sized Bum Bum Cream again, I also have been dying for the Brazilian Crush Spray and the Brazilian 4Play Shower Gel and this little gift set is seriously PERFECT FOR ME!!!!
What are you getting at Sephora for 20% off?
With Love,
A Simple Wildflower
My "No Makeup" Makeup Look
A word I like to describe myself as is simple, but we all know that's really code for…lazy!
I used to wear foundation, but I constantly hated the way it looked on my skin. It didn't matter which brand of foundation, what type of coverage it was, or the type of moisturizer or primer I would put underneath it; I just don't really like foundation. I also didn't like the feeling of foundation and sweat seeping into my pores, so I stopped trying to like and make foundation happen for me.
I'm still in my twenties with decent skin and cutting foundation was such an easy choice for me. I thought, taking foundation out of my routine will be the easiest way at maintaining good, youthful-looking skin.
When I use makeup, I like wearing cream products over my freshly cleansed, SPF face. I still use powdered products, but I personally think cream makeup looks slightly more natural.
First Step: Do Your Skincare Routine
My not-so-secret to good looking skin is by doing my crazy 10-step routine both morning and night. If you're curious about my current skincare routine, check out my blog post on it. But heed my advice, it's 10-steps but it gets the job done!
This skincare routine is intense, but I want the best for my skin. I want to be well into my thirties or forties and still manage to have youthful-looking skin. Those are goals, for me!
The last step in my skincare routine is sunscreen. I use one that is advertised as "dry-touch" so it doesn't leave my skin with that awful greasy sunscreen look. Once my sunscreen is completely dry, I will go in with a few products that give my looks a little boost or enhancement. I've never been one to like the look of makeup on myself, so I've kept things on the more natural side, always!
Eyebrows
The first thing I like to groom is my eyebrows. I used to NEVER do my eyebrows until I stumbled upon the Glossier Boy Brow (I have mine in Blond). I like this product a lot because this doesn't give off too much color (I have light brown eyebrows and I don't like when they look dark brown, they don't match anything else and I look unrecognizable) but at the same time, it grooms my eyebrows and keeps them groomed all day.
I quickly swipe in the direction my eyebrow hairs go then, I'll lightly swipe the top arch of my eyebrow, so all the fly-a-ways lay perfectly on top. I'm not sure if that made total sense but this product is SUPER easy to use!
Mascara
Next is mascara because I cannot leave the house without any on. I have very blonde, unnoticeable eyelashes and EVERY.SINGLE.TIME I don't wear mascara people ask me if I'm tired and/or getting enough sleep.
First off, RUDE! & second off, HOW DARE YOU!
My favorite mascara (best for length, not volume) is the Essence Lash Princess False Lash Effect Mascara for $4.99. I'm almost done with my second one and already have my backup ready to go!
Blush
After mascara, I can leave the house without putting anything else on, if I'm in a rush; however, I still like to finish my "no makeup" makeup look with blush and lip gloss.
My current blush obsession is the Milani Baked Blush in Corallina because it's basically a blush/highlighter in one and it's GORGEOUS! TIP: this blush is SUPER pigmented!!
This first time I used this blush I had clown cheeks and I didn't even dip my brush that aggressively. The next time I used this blush, I used the same brush without cleaning it or dipping it back into the blush and it still gave my cheeks a great flush of color. This color also reminds me of summer which always makes me happy!
Gloss
Lastly, I will wear a lip treatment or gloss and I go back and forth between many!
The current lip products I'm using are:
Fresh Sugar Lip Treatment Sunscreen SPF 15 in Sugar Rose Tinted $24 at Sephora
Nooni Appleberry Lip Oil $12 at Ulta or Amazon
Bath & Body Works C.O. Bigelow Mentha Shimmer Lip Tint in Pearl Mint $7.50 at B&BW
Neutrogena's MoistureSmooth Color Stick in Fresh Papaya $8.99
That is my current "no makeup" makeup look! I hope you enjoyed reading this type of post. What makeup or skincare products do you use to give yourself that best "no makeup" makeup look?
With Love,
A Simple Wildflower
10 Items I Haven't Bitten the Bullet On Yet
As I was scrolling through my Sephora wish list (my favorite past time) I noticed that there were quite a few items that I have tried out sooo many times at the store or tried out the trial-size but for one reason or another, I still haven't been able to bite the bullet and purchase the full-sized product.
1) Tarte Maracuja Oil $48
I have tried the mini (.5 oz) bottle TWICE and for some reason, I cannot purchase the full-sized product. Both times this oil was in my possession, it was included in a set or a kit that was sold at Sephora. I really like this oil, but at the time, I also wanted to try the Drunk Elephant Virgin Marula Luxury Facial Oil ($72). I've heard so many good things, however, since recently receiving a sample of the DE oil I'm not a huge fan of the scent but it's all about the benefits it provides, so we'll see!
Maybe when I use up my DE sample I will finally go back to this oil? Or when another Tarte set with this oil included will go straight into my cart 😉
2) Sol de Janeiro Brazilian Crush Body Fragrance Mist $32
I spray this all over my body whenever I visit my local Sephora, I seriously cannot get enough of this scent!! I have the lotion and for some reason, I haven't been able to buy the spray. And it has nothing to do with the fact that you get SO MUCH product at a much cheaper price than other perfumes.
I am SO close to finishing my lotion and when I do, I will go to Sephora's website and add both, the lotion and the fragrance mist to my cart. I will smell like summer and I will smell amazing!!
3) Caudalie Beauty Elixir $49
I have purchased the mini-sized version of this product twice and I freaking LOVE THIS STUFF!!! This is hands down my favorite face mist in all of existence but there is one reason I still haven't purchased the full-sized bottle (& shockingly, it's not because of the $50 price tag for a 3.4 oz bottle).
I always felt like I ran out of mini product so quickly. I know I was a monster when it came to spraying this on my face (I went to town with 4-5 sprays, multiple times a day) but the smell of eucalyptus refreshed and relaxed me at the same time. Because of how quickly I went through both these bottles, I really don't want to shovel out $50 for something that may last a month, for me personally.
If I purchase this again, it will be an impulse buy while standing in Sephora's checkout line. Hello, sample bottle for $19!
4) Christophe Robin Cleansing Purifying Scrub with Sea Salt $53
I received a sample of this WAY back in the day in a Sephora Play subscription box and I cannot stop thinking about it till this day!
I read reviews online that said this scrub was too intense and caused some people's scalps to bleed, but I did not have that experience at all! In fact, I loved it so much I'm constantly placing the mini version into my cart, but it's usually the item I don't necessarily 'need' so it gets placed back into my wish list.
Since I received that sample over a year ago, I want to purchase the mini-size and see if I still like it. I hope they didn't change the formula or anything, fingers crossed!
5) Go-To Face Hero $34
The reviews for this product on Sephora's website is nearly perfect and because of that, I tried some the last time I went to Sephora; and now I can't stop thinking about it.
I placed 2-3 drops onto the back of my hand and rubbed it in until the oil sank into my skin. While browsing around the store, I couldn't stop touching the back of my hand because it felt so soft. The back of my hand felt soft that whole day and now I want it, but $34 for a 1oz bottle feels just slightly too high.
6) Maison Margiela REPLICA Under the Lemon Tree Eau de Toilette Travel Spray $28
This one is kind of cheating since this scent was recently released and I've only used it once but hear me out!
This fragrance had a lot of neutral/negative reviews online that I wanted to try this out for myself and to my surprise I really liked it! I think I gave myself one or two squirts onto my wrists or neck, but I smelled myself the whole day and quite liked the citrusy scent.
There is no way I would purchase the full-sized bottle of this perfume because I can't envision myself wearing this scent that often, but the travel spray will be the perfect size to use this spring!
7) Laneige Eye Sleeping Mask $34
I haven't purchased this yet because I have two eye-products I'd like to use up first.
I am SO close to finishing up the Fresh Black Tea Firming and De-Puffing Eye Cream ($68 full-sized) and I haven't noticed a difference in the way my under eyes look. They're still puffy and I still have dark circles. Thank you, NEXT!
Next in line is my Farmacy Sleep Tight Firming Night Balm with Echinacea GreenEnvy ($48 full-sized) and I can't wait to see how this works for me!
When I'm finished with my Farmacy eye cream I will purchase the Laneige Eye Sleeping Mask because every time I use the applicator on the back of my hands it feels so cooling and refreshing; something my eyes would really enjoy! I also own the Laneige Water Sleeping Mask and think they will pair well together.
8) Fenty Beauty by Rihanna Match Stix Shimmer Skinstick in Trippin' $25
I haven't purchased this cream blush yet because I feel like $25 is a lot to spend on a blush. It's just one stick and $25 just feels slightly too high for what it is, if it was $20, I would have purchased 3 already.
Funny how backward that sounds. I'd rather buy 3 blush sticks at $20 each rather than spend $25 on 1 blush stick, but that is how my brain works, unfortunately!
My friend even mentioned this exact shade being her favorite and I still haven't been able to press that checkout button with this in my cart. Maybe one day when I decide to treat myself?
9) Fresh Rose Deep Hydration Moisturizer $42
This and Tatcha's The Water Cream ($68) are my two favorite face moisturizers.
I understand that is very pricey for a moisturizer however, both of these make my face feel amazing and I just like them, plain and simple. Tatcha is a gel, oil-free moisturizer, that gives you hydration for poreless-looking skin. A little product goes a long way and I will have this moisturizer for a while!
Fresh is an ultra-hydrating gel moisturizer that has hyaluronic acid that makes your skin soft as a rose (like the name suggests 😉)
When I was looking at moisturizers to purchase, I was between these two and will probably go back and forth between them until I discover something else just as amazing.
10) Peter Thomas Roth FIRMx Peeling Gel $48
This will ACTUALLY be the next item I purchase, FINALLY!
I also received this product as a sample in my Sephora Play box and this stuff is fantastic! I use this 1-3 times a week and it's an amazing exfoliant for taking away the dead skin cells that are on your face. After a few days of not exfoliating, a small amount of this product would take away the top layer of dead skin cells and when I wiped away the excess with water, my face felt so fresh and new.
I'm purchasing this because my face felt 'bleh' not too long ago and I REALLY missed having this next to my sink. Me, desperately wanting this peeling gel and not having it that day is why I will shell out $50 for this bad boy!
I hope you enjoy this type of post because it was an idea I just randomly thought of when scrolling through my Sephora wish list. I think I will make it my goal to purchase everything on this list because if I keep thinking about it, I know I will at least use it.
What are products you haven't bit the bullet on yet? What is holding you back from buying that product?
With Love,
A Simple Wildflower
Monthly Favorites – December Edition
There have been a few products that I used every single day for the month of December; one is an old favorite that I rediscovered, and the rest were new products to me.
During 2018, I was maintaining a minimalist mindset and spent the whole year going through waves of decluttering. I have given away, close to 20 garbage bags and many boxes of junk (mostly clothes) that I didn't need and was only making our small apartment look crowded and messy.
I REALLY LOVE TO DECLUTTER!! And whenever I feel stressed or overwhelmed, I will pick one spot, one day it's my makeup drawer the next day it's the junk drawer in the kitchen (come on, I know we all have one). I will take everything out and look at each individual item and I will ask myself why is this here and what is its purpose in our home? If it doesn't bring me joy, has no purpose, or is expired it is being tossed! The more decluttering I've done the more ruthless I got and honestly, once I placed the items in the garbage bag I immediately forgot about it making it easy to donate. Then the apartment opens up and it now takes me 10 minutes to straighten up, HOWEVER, this is NOT what this post is supposed to be about but because I don't own an overwhelming amount of makeup products, I can use each one and truly find out if I like it or not. If I don't like a product, it usually won't stay in my collection very long after that; gotta make way for new and exciting products!!
For the month of December, I kept this minimalist mindset and kept my morning routine easy and natural. I only want to show you products that I truly LOVE and these four products were the things I was LOVING this past month.
SOL DE JANEIRO: Brazilian Bum Bum Cream 8.1 oz for $45
*photo provided by Sephora.com*
On Sephora, this cream is described as a fast-absorbing body cream that helps tighten and smooth the look of skin with the keynotes being salted caramel, pistachio, and vanilla. All I have to say is this was my lifesaver for the month of December in South Florida. We're starting to get dryer weather and I needed something for my legs and elbows. Before our move in October, I ended up decluttering a couple of body lotions that I wasn't loving and new my only option was my bum bum cream. SERIOUSLY GUYS, every time I open this up I fall in love with it all over again the smell is literally to die for! Personally, I think this is perfect to use all year round, BUT my favorite scents are anything summer related and that's probably because it never gets below 60 degrees here.
This cream does have shimmer in it which makes this perfect for the beach or whenever I'm wearing a dress but if shimmer isn't your thing then try this out in the store.
2. Glossier: Boy Brow in Blond for $16
*Photo provided by Allure.com*
I normally don't use a single product on my eyebrows (I usually let them do their thing and darker eyebrows, even if it's only slight, looks really weird on me) BUT that all changed once I found this freaking son-of-a-gun! Before their sale, I heard this brand's goal was to enhance your natural beauty and that's what I wanted for my eyebrows: to look natural.
The first time I used this product I instantly fell in love because it didn't look like I had anything on my eyebrows but they looked groomed and it made me look slightly more put together. I kid you not, I have used this product EVERY SINGLE DAY. I'd like to compare this experience with when your bra and underwear match, no one knows but you know and that gives you a confidence boost; that's kind of how this product is. I don't care if no one can tell a difference in my brows, I know they are groomed and that makes me feel put together and confident.
3. Thrive Causemetics Brilliant Eye Brightener in Champagne Shimmer for $24
*Photo provided by Thrive Causemetics**
I received this product in my Winter 2018 FabFitFun box and I have been using this every single day while getting ready for work. I dab a little bit on the inner corner of my eyes and it gives off this illusion that I slept for a full 8-hours the night before. At first, I would put too much on my inner corners and it definitely was too much but with a softer hand, this has instantly become a staple. It's also super easy to travel with as well, especially because I can hardly sleep when I travel need something to trick people that I'm not a vampire that stays up all night.
4. Bath & Body Works Candle in Campfire Donut for $24.50
*Photo provided by Bath & Body Works*
Not a beauty product, HOWEVER, this is the candle I was lighting up for the whole month of December. Bath and Body Works was doing yet ANOTHER sale when I picked up campfire donut and crushed candy cane, but the former is the one I fell in love with.
Crushed Candy Cane was the first candle I tried out and while it was lit for the whole day, I felt like I could never smell it. I stopped using that candle after a few days and switched over to campfire donut and this candle fills your WHOLE room with a wonderfully sweet smell; Alec thinks it smells like sugar cookies and then proceeded to make sugar cookies, and that should tell you everything you need to know about how wonderful this candle smells.
BONUS: DECEMBER DISAPPOINTMENTS 
Fresh Vitamin Nectar Antioxidant Face Spray 8.4 oz for $44 or 3.3 oz for $25
*Picture provided by Allure.com*
Hate is a strong word but I hate this product so much! I purchased the smaller size and want to use up the whole thing because I bought it but every time I spray it, I hate it! And for two reasons:
I can never really feel the spray on my face. I spray a lot on my face but it never seems like enough.
I'm am SO tired of the Sprite smell. It no longer smells like oranges to me, all I can smell is FREAKING Sprite!
Maybelline Baby Lips Moisturizing Lip Balm Quenched SPF 20 for $2.98
*Picture provided by Walmart.com*
I can't remember when I bought this or why I was buying it in the first place, all I know is that I cannot stand this product anymore. I had this in my work drawer for the LONGEST time and every time I used it there was an overbearing smell and taste of sunscreen. While I don't mind the smell of sunscreen this was something you could smell for freaking hours and then it also had the sunscreen taste and it is this month I decided I'm tired of trying to use this up.
THAT'S IT!! Those were the four products I was absolutely LOVING for the month of December and two that are WAY BEYOND disappointing. I love that I declutter every now and then because it reminds me of what I already own, and that has allowed me to fall back in love with some products and then toss the ones I don't. What was everyone obsessing over this past month?
With Love,
A Simple Wildflower
December Haul
I know the month of December is supposed to be the time when you buy gifts for your loved ones BUT…for me, I like to take advantage of all the holiday sales to buy things for myself and that is what most of my December haul is; gifts for myself!
I like to give myself a little bit of credit though! Although I spent money on gifts for myself, I was also able to get something for everyone on my Christmas list. SO, if that's not a win/win then I don't know what is! 😉
Essence Lash Princess False Lash Effect Mascara for $4.99 at Ulta
At first, this was an impulse purchase waiting in the check-out line at Forever 21 but holy moly I am freaking in love! There are two reasons why: the price tag (you cannot beat $5) and it just gives me long, beautiful lashes that really stand out. The proof is in the photo below.
Grande Cosmetics Limited Edition GrandeLIPS Lip Plumper Trio Set for $19 at Sephora
This was on my Sephora wishlist because it was on sale for $19 and I wanted to see if it would plump my lips like they claim because my lips are on the small side. I plan on gifting one to my cousin because it would take me forever to finish all three and I would feel guilty keeping all three knowing that especially during the holiday season.
Buxom Full-On Plumping Lip Cream Gloss in White Russian for $21 at Sephora
The Buxom gloss in White Russian has been on my wishlist for YEARS and jumped on this purchase when I saw it in a holiday set for $12 at Sephora. I seriously thought Buxom and Sephora made a mistake and mixed up the numbers because they were selling a full-size lip gloss for $12 instead of the normal $21 price tag. Unfortunately, this set is sold out and most likely not returning but I totally see why this color has a cult following.
Philosophy Crispy Marshmallow Bars for $11.99 at Marshalls
This has a nice scent in the bottle (it has a light marshmallow scent, not overpowering) and that's how I feel about it when I use this in the shower, just okay. I got one for myself and my mom because I know she will enjoy this scent.
Shea Moisture Acne Prone & Trouble Skin African Black Soap w/ Shea Butter for $4.19 at Target
This is an example of a purchase I needed because (a little TMI) I have some acne on my bikini area from ingrown hairs, so I have my fingers crossed that it will work. I get my bikini area waxed and I was told that African Black Soap was good for ingrown hairs and hey, it's worth a shot!
Shea Moisture Coconut & Hibiscus Hand and Body Scrub for $9.79 at Target
This goes together with the purchase above because this scrub will help break the skin enough to let my bikini hair grow (I've been getting a Brazilian wax for almost 4 years and my bikini hair has gotten too weak to poke through the skin (I know another TMI tidbit). Alec and I are both OBSESSED with this scrub because it's crazy moisturizing and it gives a more intense scrub than others, which I prefer and need.
Cloud Paint in Puff & Beam for 2/$30 and Boy Brow in Blond for $16 at Glossier
This was another impulse buy because I saw a YouTuber review this brand and I LOVE the idea that this brand is all about enhancing your natural beauty. Glossier only hosts one sale a year, which is on Black Friday, and that is when I went shopping because I wanted to save money on something  I knew I would be purchasing soon. Of course, I wanted to get everything on their website but was able to narrow it down to these three items. I don't wear anything on my eyebrows, so the boy brow is a random purchase for me, but I really like how it makes my brows look; really put together. I really enjoy the blushes as well and would like to pick up one or two more colors.
KL Polish (L to R) in Tropicana, Marshmallow Sunset, Miss Kensington, and Gemini for $9.50 each
I really like this nail polish and bought some more colors when they were having a 40% off sale on their website. I've been wanting to wear nail polish more often (because my nails are normally gross) and those two yellow shades stood out to me (Tropicana and Gemini) because yellow is my favorite color and I'm also a Gemini.
Aztec Secret Indian Healing Clay Mask for $9 ish at CVS
I purchased this at CVS when I was getting my medicine with Alec and seeing this made me stop in my tracks because I had only been able to find this on Amazon. But, of course, now that I said that I will start seeing this everywhere. I've used this mask three times and it is such a powerful mask that has been pulling the acne out of my skin and they are noticeably smaller. Because this mask is so powerful it leaves my skin VERY dry afterward and all I do to help is to dab a little bit of oil on my face. I've been using a sample size of the Drunk Elephant Virgin Marula Luxury Oil and it's nice but has an interesting smell.
That's my December Haul!! I love shopping, and these are the products I've purchased this month.
With Love,
A Simple Wildflower
Glossier – Product Review 
I heard that the company Glossier only has a sale once a year and that is their Black Friday sale. I love that this company is all about enhancing your natural beauty and that is why I wanted to try out this brand because I like to keep my makeup look more on the natural side anyways. Of course, I wanted to go all out and buy a TON on their website, but I ended up settling on three products that I knew I would get a lot of use out of.
I wasn't going to purchase something for my eyebrows, BUT I had recently thought about needing something to groom them and I figured their Boy Brow in Blond would be a perfect fit; it was! Before purchasing this brow product, I used to NEVER wear anything on my brows, not even during fancy events. I never saw the need to wear something on my brows until recently and now this product is one of the few that I use every single day! It doesn't give my eyebrows any color and grooms them perfectly and it stays put; I cannot say a single bad thing about this item.
The other two products I purchased were the cloud paints in beam and puff. This is my first dive into cream blushes and I think I'm hooked! The beam is a soft peach that is absolutely stunning on the cheeks. I place a small amount of blush on the back of my hands, then I dip my brush in the blush and directly apply to my cheeks. When applied to my cheeks, it goes on so naturally and doesn't make me look like I have clown makeup on. I love using beam when I'm planning on being outside and feeling summer-y. Puff, on the other hand, is a light, cool pink that is also another beautiful and natural-looking shade on my skin tone. This color is very subtle and is absolutely perfect for an everyday look. I will usually wear this shade to work or while running errands for the day.
At first, using the cloud paints was a little intimidating because I was not used to using and wearing cream blushes BUT because Glossier is all about enhancing your natural beauty this does not look unnatural when you put it on. I haven't been using foundation lately and have been putting this blush over my "naked" face and I think that is the BEST way to use it; well, at least for an everyday look maybe not glam. I love that the cream blush just sinks into your skin and doesn't just sit on top of your face like some powder blushes can. I love this product SO much that I'm looking into other cream blushes from other brands to try out and I have decluttered all my powder blushes except one: the Benefit Cosmetics GALifornia Blush. I really love this powder blush because it is such a beautiful shade that screams Caitlin! It is a beautiful shade of golden pink and it basically looks like a blush and highlighter in one that is the perfect shade for summer.
There are a few other products I would like to try out from Glossier that I wanted to purchase the first time around but I wanted to see how my first three products worked before dropping some serious cash on makeup. The firsts product on my radar is the Generation G Lipstick in Cake and Zip. Glossier describes this lipstick as a buildable and sheer matte lipstick. They suggest applying one to two swipes for a sheer wash of color, and three to four for an opaquer look. The shade in Zip, is a poppy red that I think will be a wonderful way to naturally wear red lips without having to put on lipstick and cake is a subtle peach. I would also like to try the, Everything Skin Salve in Rose which is a translucent shade of pink and Glossier's lip gloss in clear.
I love that Glossier is all about enhancing your natural beauty and I'm SO glad I finally tried out this brand because I know I will ALWAYS be repurchasing the Boy Brow; new obsession! I have been so pleased with my firsts three products that I cannot wait to purchase more.
Does anyone else own anything from this brand or owns something from Glossier that is your holy grail/must-have? I love trying out new brands and can't wait to see how their other products work on me.
With Love,
A Simple Wildflower
What's in my Makeup Bag for Disney's The Magic Kingdom?
If you follow me on Instagram, you know my next trip will be to Disney World in Orlando, FL on November 23rd and I cannot freaking wait! I grew up in Orlando and always try to make a trip to Disney whenever I visit family. Because Alec and I are seeing my side of the family this year, I began looking at dining reservations a few months back. I'm SO glad I checked because the day after Thanksgiving there was a reservation for the Be Our Guest Restaurant BEFORE THE PARK EVEN OPENS! Of course, I booked it right away and told Alec that we were going to Disney after Thanksgiving.
Every day at work, I would continue to check the dining website to see what restaurants and times were available. Most of the time there wasn't anything that stood out to me until I saw a dinner reservation for the Crystal Palace. I've never been to the Crystal Palace (because it is pricey for a buffet) and I love that it is a character dining experience. I love Winnie the Pooh, Tiger, and Piglet and have been dying to have this dining experience, so once I saw an 8:00 pm reservation I snatched it up. It will also be nice to look cute next to Pooh and Piglet instead of looking like a sack of potatoes next to a Disney Princess.
When it comes to what I will be packing, the first thing you need to know is that weather in Florida is quite unpredictable (and we're technically still in hurricane season). Because I don't know exactly what the weather will be like that day, I like to plan my outfit and makeup beforehand. The Weather Channel website says Friday, November 23 will see highs around 79 degrees and lows of 66 degrees Fahrenheit. BUT and this is a big but too, that is with 73% humidity in the mornings and in the evenings it shoots up to 93%. If you thought the humidity would disappear once the sun goes down, silly goose, this is Florida aka a swamp.
I already have my outfit planned out because the morning will be too cold to wear short sleeves (for me personally, Alec will be okay) but I will be too hot in the afternoon for a jacket. My happy medium is the Disney jersey shirts which are long-sleeved, but they are made from a breathable material. I plan on wearing this with black leggings and Nike shoes which will make walking around the park comfier. I would also suggest bringing a jean jacket or a light jacket and wrapping it around your waist. I know that seems cheesy, by the evenings will get chilly.
I'm sure you're thinking: "okay standard outfit, but what makeup will you be bringing?" I'm sure you really aren't thinking that, but I will tell you anyways. This may not be the longest list of items because although I do like to put something on my face before getting to the parks, I like to keep it simple. I advise not putting a full face of makeup on because the Florida sun will melt it right off, even in November. If I do put foundation on it will always be light coverage or I will stick with using a concealer. Please keep in mind, that afternoon showers are common in Florida, more so in the summer months, however, there's still a 20% chance of rain that Friday. I usually apply non-waterproof mascara, but how embarrassing would it be to have mascara running down your face at Disney, a place where you want to look your cutest? I don't even want to chance it. Even if I don't own a waterproof mascara before trips to Disney, I buy some.
Here is a list of what I'm bringing to Walt Disney World's Magic Kingdom AND why I'm bringing this product. I don't want to show you what I'm bringing and then not tell you why I love this product so much that it travels with me – that would be rude.
Fresh: Lip Treatment Sunscreen SPF 15 Rose $24

: This is first on my list because if I could only bring one item with me on this trip, it would be this lip treatment. I love that it has a little bit of sunscreen for my lips, it has a soft scent of eucalyptus and makes my lips so soft. I haven't had this for a long time (close to two months) but it's the only chapstick I ever want to use. I love putting this on my lips every single time.
Caudalie: Grape Water $10/18

: I purchased this a few days ago with the sole purpose of bringing it to Disney World. The afternoons can be quite brutal, especially if there are no clouds, and I wanted something that would refresh my sweaty face. I am currently using the Beauty Elixir by the same brand; however, it's made of glass and don't want to carry that around the parks. I have been using the grape water before going on our trip to see how I like it, and I love it just as much as the beauty elixir, if not more. They both have the same fine mist and they both leave the face feeling refreshed and new. The only difference is the grape water has no scent while the beauty elixir smells of strong eucalyptus. Personally, I prefer something unscented for the parks, so I don't attract bugs! And let's be real that price tag talks. If I like the way both feel I'm going to continue purchasing the grape water at $18 per bottle instead of $49.
First Aid Beauty: Hello FAB Bendy Avocado Concealer $22

: This is the only concealer I won because I like its light coverage and it matches my skin tone. However, because this concealer is light coverage, some will not like it.
Loreal Paris: True Match Lumi Cushion is W2 $16

: The first time I used this foundation I was hooked. I think part of the reason is this is basically my exact shade and the other part is its light coverage. I like the fact that this foundation is light coverage because it still looks like my skin after I'm finished putting it on. I still don't know if I'll wear foundation to the park, however, if I do, I will be wearing this.
S

on & Park: Beauty Water $30

: *I am taking this because I am driving to Orlando instead of flying. This will NOT fit in a carry on* I am OBSESSED with the Son & Park Beauty Water and will continue to purchase it until they discontinue it, and if they do, I will riot. This product looks so plain and I only purchased it because you get so much product for $30 and I felt for skincare that was kind of unheard of. This product is anything but plain because it can be used in multiple ways and it has become a staple of mine. In the mornings, I use this as a gentle exfoliant to wake up my skin which creates a smooth and clean surface which is great before putting on makeup. In the evenings, I use this to take off my makeup (when I get a little bit in my eyes there is a tiny sensation, however, it is nothing serious) or to freshen my face from the outside elements. When I picked this up randomly from Sephora that one day, I didn't realize how much I would fall in love with this product.
Shiseido Cotton Wipes $5/10

: I will never use any other cotton wipes/rounds again! I would buy cotton rounds from my local CVS or Walgreens and while using them the cotton round would immediately start to break. I would have to go through multiple cotton rounds when taking off my face makeup but NOT WITH THESE! All I do is pour a little bit of my S&P beauty water on the Shiseido cotton square and it soaks up all the product and it stays inside the cotton. Once you glide the cotton across your face, it stays in place and you can evenly apply the product on your face. I do not mind spending an extra $7 for cotton wipes that actually soak up the product and doesn't break instantly.
Tarte: Skin Twinkle Lighting Palette Volume II – Rainforest of the Sea Collection $42

: I won't go anywhere without this highlighting palette; everything about it is beautiful. I have used all four shades, however, the two that I personally love on myself is Daylight and Spotlight. A little product can pack a big punch; however, I tap the access product off my brush and lightly apply to the top of my cheeks and it looks so natural.
Colourpop: Heigh-Ho Super Shock Eyeshadow $5

: I don't know if I will end up using this, but I think it would be so much fun to add a little bit of sparkle onto the eyes. But like I said, I don't know if I will actually use it just a maybe.
Lancome: Monsieur Big Mascara Waterproof $25

: I'm not a huge fan of this mascara, even the original version, however, this is the only waterproof mascara I own so it must come with me. If I wasn't worried about it potentially raining, I would bring my Essence Lash Princess False Lash Effect Mascara (in the mint blue/green packaging).
Disney Collection: Elsa and Anna Compact Mirror $32

: This is also a maybe item because I don't necessarily need it, but it is Disney themed. I might bring it for the sole fact that I spent so much money on a gosh darn compact mirror because it was Disney themed.
I understand that this post is mainly about what makeup is in my travel bag, but I thought it would be fun to end this post with the Disney attire that I'm planning on bringing with me.
First on my list is, of course, my Minnie Ears! You cannot go to Disney without a pair of Mickey or Minnie Ears, they are a serious must. I own two pairs of Minnie Ears: one is the original sequenced ears from Disney and an all-white sequenced pair from She's All Ears Bowtique (all one word, all lowercase). I'm going to wear my original sequenced ears even though the headband on them it tight and gives me a headache.
Disney Pin Lanyard

: This is a sentimental item because a friend from college gifted me this lanyard and my first pin, which was the official start to my Disney pin obsession. Some of the pins will be used to trade but there are some on here that I never want to part with.
Magicband

: I really like the Magicband now, however, when they first came out, I didn't really understand them. I can firmly say these are a better alternative to the regular "card" passes because not only are your park tickets connected to it, so are your fast passes! Magicbands are more convenient because it's nice not having to dig for your wallet each time you want to go on a ride, with the Magicband you put your wrist up to the machine, it turns green, and you're good to go!
That's it! That is everything I plan on packing for my trip to Walt Disney's Magic Kingdom. I will, of course, be packing regular clothes for the days I won't be at the park, but I will pack no more than a small duffle bag. I know I don't have to worry about overpacking because Alec and I are driving, but you know I will have to buy something at Disney. I mean come on, they will have all their holiday attire out, I won't be able to resist. I definitely want to snag their Christmas Minnie Ears or Christmas jersey shirt. The other two items I'm hoping to score is a dinglehopper hairbrush and a plush stitch toy. If I could leave Disney with those items I will be a happy camper.
With Love,
A Simple Wildflower