April is usually a month that is filled with rain showers, but of course, since we all began to self-quaratine ourselves the weather has been sunny with a chance of beautiful! And I personally think that my list of April favorites shows the theme of being cooped-up indoors for the whole month. My favorites mostly consist of skincare items that I now cannot live without with very minimum makeup.
Anyone else getting cabin fever? At least we're all staying safe, am I right?!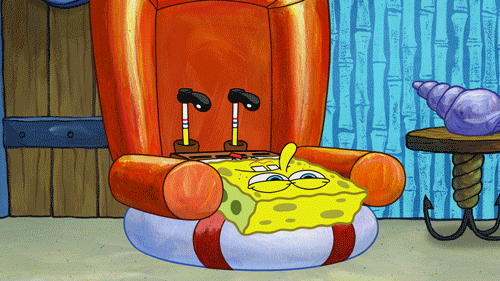 1) Tata Harper Regenerating Exfoliating Cleanser
First on my list of favorites is the Tata Harper Regenerating Exfoliating Cleanser ($42/$84). I purchased the Glow Getter Set that comes with their cheaper, travel-sized bottle and a 0.5 oz bottle of their Resurfacing Mask. If you want to try their two best sellers, then I HIGHLY recommend this set because the travel-sized bottle is $42 and for an extra $5, you can also try the mask. The cherry on top of it all is you can use the cleasnser and mask separately or use them together for the ultimate glow.
Let's talk about the Tata Harper brand! I'm seriously having a skincare crush on this brand and a woman crush on the amazing Tata Harper herself!! Just some of the brands amazingness is listed below:
Tata Harper doesn't focus on one ingredient and then fill the rest of the bottle with fillers. Tata Harper packs the most ingredients at the highest levels of concentration to deliver the maximum results – with no artificaial chemicals.
Tata Harper is certified by PETA Beauty without Bunnies, Ecocert Certification, and the American Vegetarian Association.
Every product is thought of and created on her Vermont farm!
How I Use the Regenerating Cleanser:
Unlike other cleansers, you apply this one on a dry face. I put a quarter amount onto my hands (2-3 pumps), apply the cleanser to my dry face, and then rub it in so I can feel the apricot powder while focusing mostly on my t-zone.
To use the cleanser and mask together, first apply the cleanser onto dry skin, apply the mask directly on top, leave it on for roughly 10-20 minutes, and then rinse. I rinse my cleanser with the Makeup Eraser Makeup Remover Cloth ($20). I like this cloth because it holds a ton of water and it is really soft and delicate on the face.
2) Kora Organics: Noni Radiant Eye Oil
Next on my list of favorites is the Kora Organics Noni Radiant Eye Oil. After finishing my previous eye cream from Farmacy, I needed a new eye product and chose this one because of it's clean status on Sephora.
This is my first product I'm trying from the Kora Organics brand, but it's seriously making me excited to try their other products. A few reasons why I gravitated towards Kora Organics was because of their clean status at Sephora, they're a cruelty-free brand, and this product with many of their other products is also vegan! Total win, win, win in my book!
How I Use Kora Organics Noni Radiant Eye Oil: 
First off, this bottle has a rose quartz rollerball that is super cute (I love crystals)! I roll this product under my eyes while focusing on my pesky crows feet, roll it on my eyelids, and right above my eyebrows. The Radiant Eye Oil is formulated with organic noni, tomato fruit, and marine bamboo extracts with kahai and coffee oils that help awaken and brighten the undereye area.
So once I've applied this eye oil to those three spots around my eye area, I use both of my ring fingers to gently press the oil into my skin; almost as if it was a serum. I don't notice a smell while using this product, which is actually something I prefer.
3) Playa Shampoo & Conditioner
A shampoo and conditioner duo that I've recently been loving is the Playa Every Day Shampoo and the Playa Supernatural Conditioner. The Playa brand is all about creating "beach hair, but better!" and I'm totally here for it. I'm obsessed with the beach and the way the beach makes my hair feel after a full-day of soaking in the sun and I personally believe this brand delivers just that!
I personally love the way this shampoo and conditioner gives my hair the beachy volume I crave and it also effectively cleans my scalp. The Every Day Shampoo is a coconut-derived hydrating shampoo that had a rich honey texture (comes out of the bottle thick) and the Supernatural Conditioner contains active botanicals such as balsam, copaiba, and baobab protien that is extremely moisturizing for my dry strands.
This brand also loves our oceans and have created a program to help you recycle you old/used-up bottles so we can all lessen our trash/carbon footprint. Totally obsessed!
4) Flora + Bast Age Adapting CBD Serum
A face oil that has become an instant favorite of mine this month is the Flora + Bast Age Adapting CBD Serum. Full disclosure, if you don't like the CBD/"weed" smell, then you will not be a fan of this serum. I personally enjoy this Earthy scent and it doesn't last long after applying it to your face.
Flora + Bast is a new brand to me and this face serum is the only product from the brand that is sold on the Sephora website. I received three samples (my Sephora rewards) and I have already purchased the full-sized bottle because I'm head over heels for it after finishing the first sample.
This oil is lightweight (even though some reviews online mentioned otherwise, I personally find it very lightweight) contains 300 mg of CBD, and is perfect for skincare concerns such as pores (my biggest concern), acne/blemishes, and uneven skin tones. I truly believe my pores are smaller because I've included this serum into my daily/nightly routine. I will need this serum in my collection always!
How I Use the Flora + Bast Serum:
After cleansing my face with the Tata Harper Regenerating Exfoliating Cleanser, I apply 3-5 drops of this serum onto my face and then rub it in an upwards motion. And because this is a lightweight serum, I apply this serum both during my daily and nightly routine.
What were loving for the month of April? Even though we're stuck inside, that doesn't mean our beauty and skincare routine need to be in a rut. This is the perfect time to discover new products or re-discover old products that you forgot you owned.
With Love,
A Simple Wildflower