While staying indoors I have been doing more online shopping than I'd like to admit, and now more than ever, we need to support our local shops!! The shops I have listed below are either local stores in Tallahassee or small shops I follow on Instagram that have an etsy shop. Regardless of the location, their products are amazing and so are the people that sell them!
Even during this time, all of these shops will be able to deliver their goods through the postal service so why not take a look at their accounts and find something that totally screams: you! I have purchased items from some of the stores I mention below and I will mention what items I purchased from them and items that I currently have my eye on!
Tallahassee Small Shops: 
1) Sparkle Tallahassee (sparkletallahassee.com) (Instagram: sparkletallahassee): 
Sparkle Tallahassee is such an adorable store that sells clothing, shoes, and accessories that fall into a preppy style. Everything is super cute, affordable, and I just recently purchased 3 items with 2 of them being on sale!! (win!)
If you're in the Tallahassee area, use the code FREESHIP and they will be able to ship your order locally for free! (another win!!)
Items I purchased: 
Leopard Clutch: Orig. $20 on sale for $10
Longe Sleeve Ombre Sly Blue Top: Orig. $44 on sale for $28
Tallahassee Tee Yellow – $26
Also comes in colors, Light Blue, Dark Blue, and Lavender.
2) Hearth & Soul TLH (hearthandsoul.com) (Instagram: hearthsouthtlh):
This Tallahassee store sells apparel, accessories, and home decor that totally screams southern charm & I'm totally here for it! I haven't purchased anything from this particular store, but look at how cute all these items are that I found on their website. & if you use the code SPRINGSTYLE you can receive 20% off your total purchase, which is wonderful because this store isn't exactly budget-friendly.
Free People Oversized V-Neck Buffy Tee – $58
Chloe Jewlery Portfolio: White or Black – $118
CZ Arrow Stud Earrings: Gold or Silver – $36
3) Olde Fields Clothing Co. (oldefieldsclothing.com) (Instagram: oldefieldsclothing):
Let's switch things up with a store that is completely edgey with a vintage twist! This store has quickly become an obsession of mine and I will continue to support this local boutique.
Items I Purchased: 
Tallahassee Sun Tee – $20 
This t-shirt design is from a local Tallahassee artist and that made me fall in love with this item even more! It also comes in mauve, yellow, natural, and lavender.
Custom Stay Rad Tee – $28 
This shirt is a total vibe!!
4) Works of Harte (Instagram/Facebook: worksofharte):
This local Tallahassee woman sells custom made artwork that perfectly illustrates the story of a couple. You can chose any locations that are important to your relationship and she will paint them in a collage setting. One day I will surprise my boyfriend with artwork by Works of Harte illustarting our love.
Small Shops/Etsy Profiles I Follow on Instagram:
1) Land and She (landandshe.com) (Instagram: landandshestudio)
All I can say is I'm completely obsessed with this women's artwork! This woman artist is local to Philidelphia, Pennsylvannia and everything she makes gives off a stunning Native American, Earthy-vibe that I'm totally here for!
My Wishlist Items: 
Nature Goddess 8×10 Print – $40
Sunflower Goddess 8.5×11 Print – $40
Goddess Pillow – $55
Sun and Moon Sticket Set – $5
2) aptoART (www.etsy.com/shop/aptoArt) (Instagram: aptoart):
This women sells dainty jewlery on etsy that I just recently started following on Instagram. She has a giveaway every other week and is a great small shop to support!
Raw Birthstone Necklace: Gold or Silver Chain – $26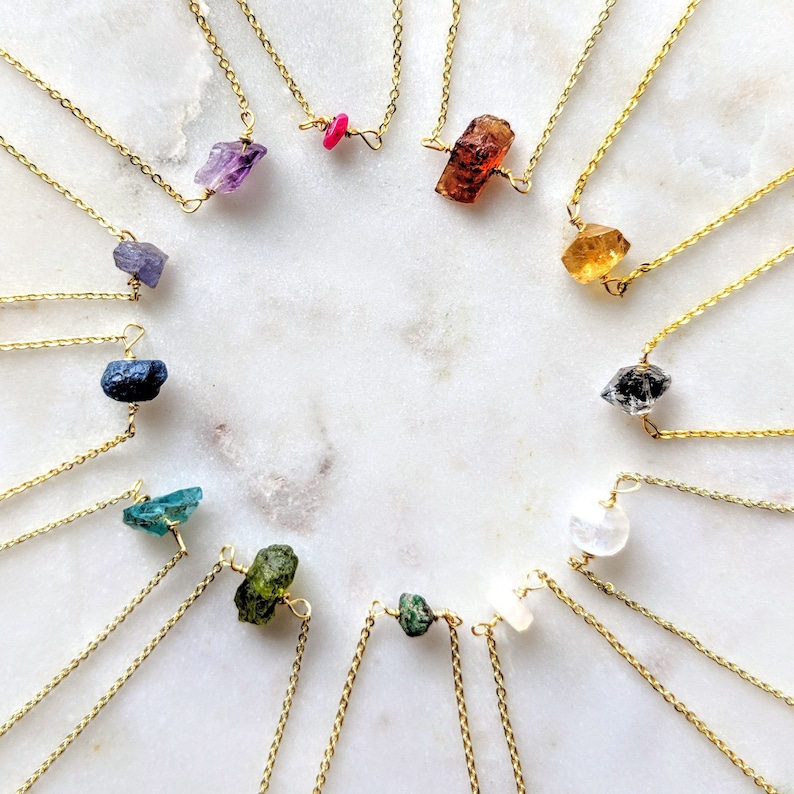 Gold UFO Necklace – $22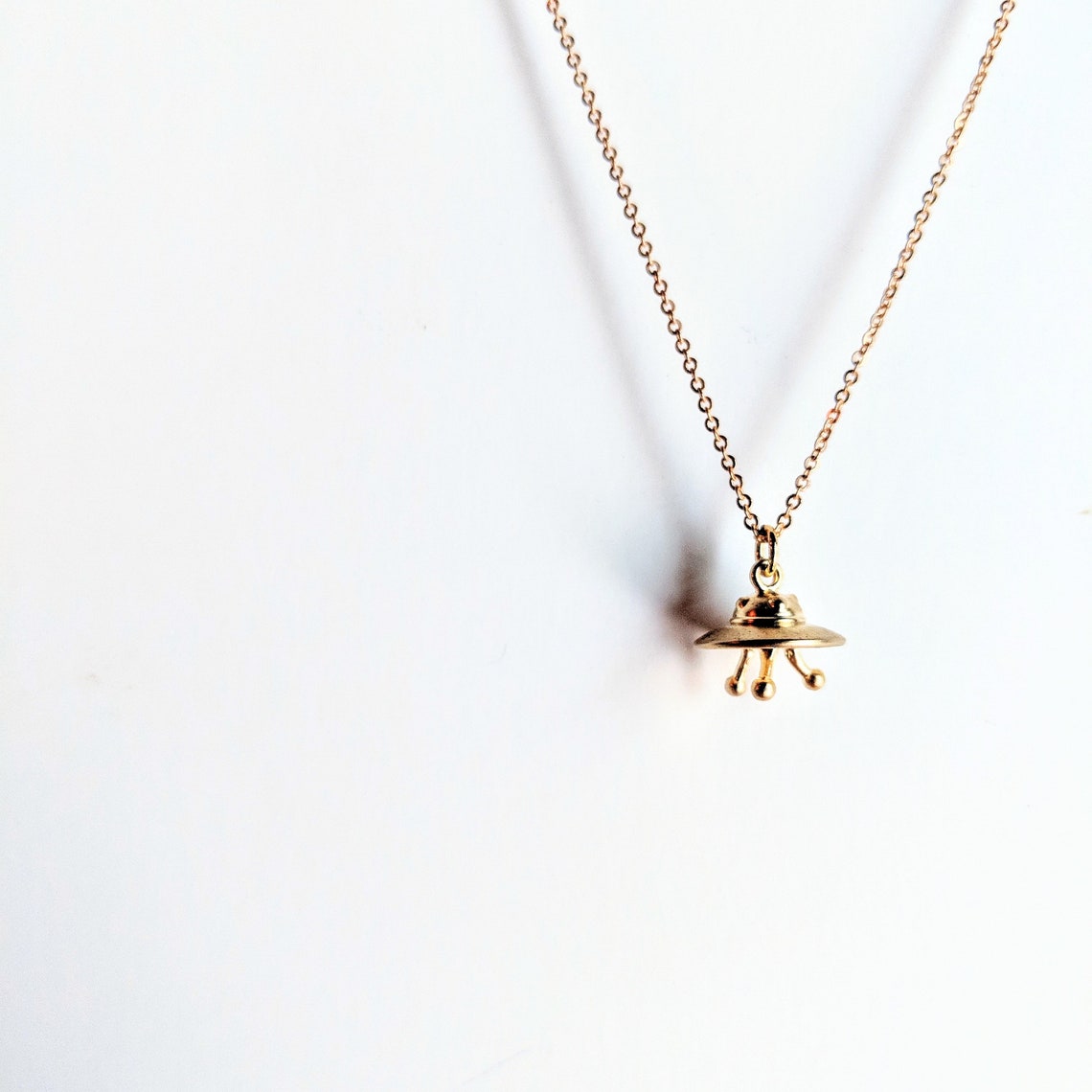 Sun and Moon Adjustable Brass Ring – $30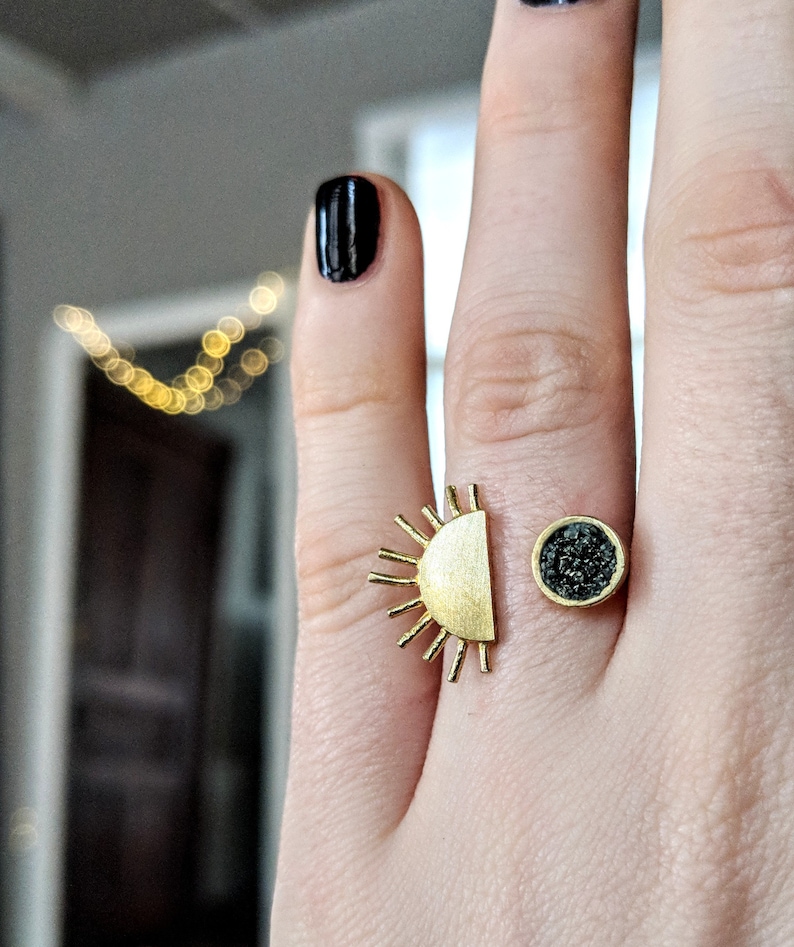 3) Savannah Bee Company (savannahbee.com) (Instagram: savannahbeeco):
With Earth Day recently passing us by, we need to remember to purchase items that also benefit the Earth, and I believe the Savannah Bee Company does just that. This small company is located in Savannah, Georgia, but you can purchase items online to be delivered or visit one of their other locations in Thomasville, Georgia if that's closer to you. I particularly love this company because they have, hands down, the best honeycomb I've ever tasted and they help save the bees!
Their The Bee Cause Project eductates the importance of bees and the role they play in the environment. Bees are pollinators for our food and they are so unbelievably important to our livelyhood. I love their organization and I will visit their Thomasville location whenever our stay-at-home orders are fully lifted.
Raw Honeycomb – 12.3 oz – $25
4) Pie Bar (orderpiebar.com (Instagram: pie_bar):
Let's keep the local food small shops going with a store I am dying to visit! I had original plans to visit the Pie Bar on Pie Day (03/14/2020), but it had to be canceled because of the COVID-19 virus. I was sad, but ultimately understood why we couldn't visit. BUT, if you live around the Woodstock, Georgia area then you can order online for curbside pick-up or local delivery (I believe, call to double check). Oh…and they also offer cooking classes! How cool does that sound!?
Pies that I wanted to try are below:
Chocolate Chess: Rich chocolate filling with a buttery crust almost tasting like a brownie.
Peanut Butter Cream: Creamy peanut butter filling with a chocolate cookie crust.
Rosemary Chicken Pot Pie: Rosemary seasoned chicken, carrots, celery, potatoes, onions, and peas in a buttery crust.
5) Local Eclectic (localeclectic.com) (Instagram: localeclectic):
This is another jewelry store that I've been obsessing over since forever and is located in Chicago, Illinois. I love that this small shop is available online and the woman who owns this store recently had a small pop-up shop in NYC. I can't to see where her next pop-up will be because I would love to shop and see everything in person.
Baguette Inlay Ring: Purple, Green, or Blue – $85
Morena Sacred Heart Ring – $45
Marthilde Pearl Earrings in Gold – $175
6) Awe Inspired (aweinspired.com) (Instagram: aweinspired_):
Let's keep the jewerly small shops going with one that I recently discovered. I personally love this company because each coin necklace is inspired by a strong female from history and I am totally here for all the women power!! & if you don't know which one to purchase they have a fun online quiz that helps determine which female you most connect with. My personal favorites are Aphrodite, Cleopatra, and Medusa (I guess I like Greek mythology lol)!!
All the women they currently sell are:
Artemis: Independent, Firey, Huntress
Aphrodite: Enchanting, Romantic, Divine
Athena: Wise, Altruistic, Goddess
Cleopatra: Beautiful, Powerful, Femme Fatale
Frida Kahlo: Artistic, Brilliant, Visionary
Harriet Tubman: Liberated, Relentless, Hero
Joan of Arc: Fierce, Strong, Determined
Marie Curie: Curious, Indomitable, Scientist
Medusa: Feared, Revered, Badass Bitch
Mulan: Loyal, Rebellious, Warrior
Ruth Bader Ginsburg: Enlightened, Feminist, Notorious
Oh, and the best part is 10% of you purchase goes to a charity of your choise.
7) Sun House Craft: (sunhousecraft.com) (Instagram: sunhousecraft):
I recently stumbled across this Instagram page because I am on a full-blown eco-friendly kick and this page is perfect inspiration. This woman sells home goods locally in Berea, Kentucky and quite frankly could be used as artwork too. Everything is handmade so beautifully.
Cabin Fever Broom Weaver – $25
Peg Rack – $45
Wood Camping Spork – $12
8) Beam Paints (beampaints.myshopify.com) (Instagram: beampaints):
I have a pretty artistic side to me and I'm really glad I stumbled upon this Instagram page because this woman sells handmade watercolour paints that are plastic-free (eco-friendly lovers rejoice!) and made with wildflower honey. I'm also obsessed that this local seller is a 100% indigenous female basically ruling the world of colour! This seller is local to Manitoulin Island, which is located in/near Ontario, Canada.
Beam Paints Lettermail Travel Card – $20
Individual Paintstones – $12 each
9) Bear and Clay (bearandclayco.com) (Instagram: bearandclay):
This is a small shop that is located in Columbia, North Carolina and they create logos, illustrations, stamps, prints, and embroidery. What I particularly love about this small shop is they create custom portraits of you or someone you love and they are so freaking adorable I wanna cry!!
Cuddles 5×7 Print – Orig. $15 on sale for $10
Hold Your Head High Embroidery – $30
10) For the Love of Crafts by RBT (rbtcrafts.com) (Instagram: fortheloveofcraftsbyrbt):
Let's bring some Disney magic into this list because during this time we especially need some of that magic pixie dust that only Disney can deliver! & the first Disney small shop on this list is by the amazing woman named Sabrina! She creates original, hand-cut, 3-D signs that are perfect for any home. I have been following this Instagram account for a little while now and I'm always amazed with the signs that she creates for her customers. Some of my favorites are below and please keep in mind that you will need to inquire about pricing because it will all depend on your customed design:
11) The Enchanted Brush (theenchantedbrush.com) (Instagram: theenchantedbrush):
Let's keep the Disney magic going with the absolutely stunning small shop that is The Enchanted Brush. This small shop creates magically-inspired, hand painted, wearable art. Items that could be painted on are shoes, magic bands, passholders, bags, ornaments, and graduation caps!
Some of my absolute favorites are below:
12) Galactic Garden Arts (galacticgardenarts.com) (Instagram: galactic_garden_arts):
Another Disney small shop is one that I find really creative and fun! The Galactic Garden Arts creates garden art inspired by the happiest place on Earth AND a galaxy far far away that is locally made in Ann Arbor, Michigan. I really enjoy this small shops creativity because I haven't seen anything like this before and honestly may never again because it's seriously one-of-a-kind!!
Grand and Miraculous Planter – $30
Seriously though, how cute is this!?!?
Found on Facebook
Found on Facebook
13) Dandelion Glass Art: (etsy.com/shop/DandelionGlassArt) (Instagram: dandelionglassart):
This one woman small shop owner creates glass art that is created locally in Houston, Texas. She mostly creates jewelry items and glass art that can be used as decorations around the house.
Half Circle Glass Suncatcher – $55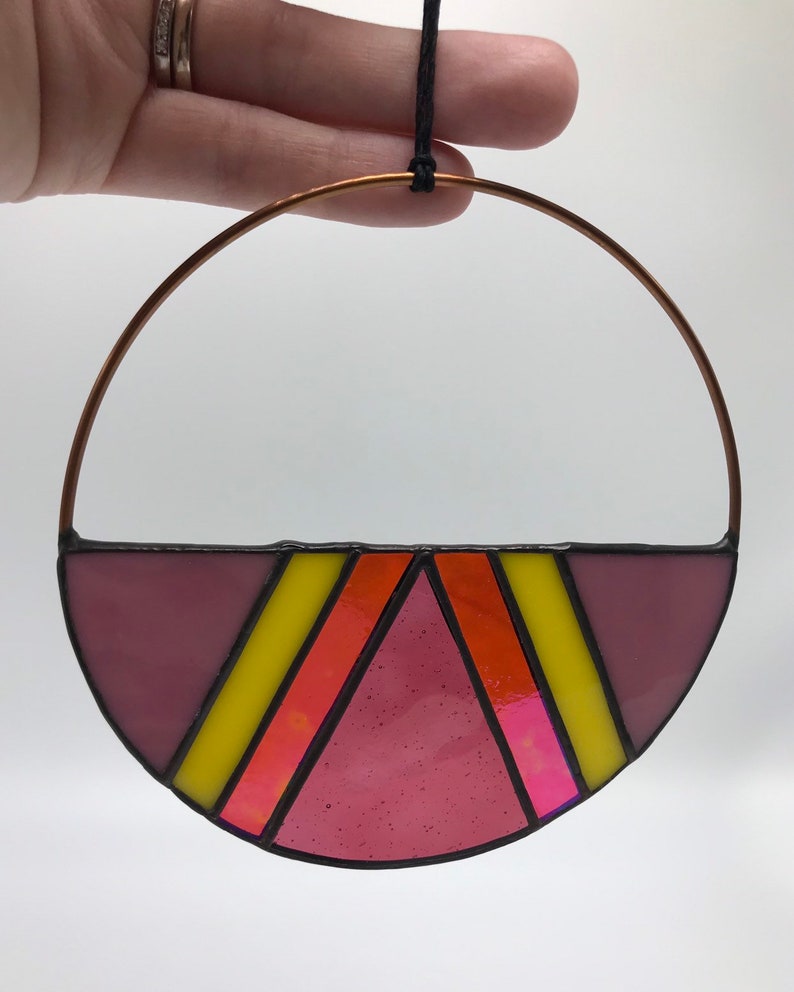 Moon Phase Linear – $295
I know this is on the pricier side, but this is so absolutely stunning and handmade!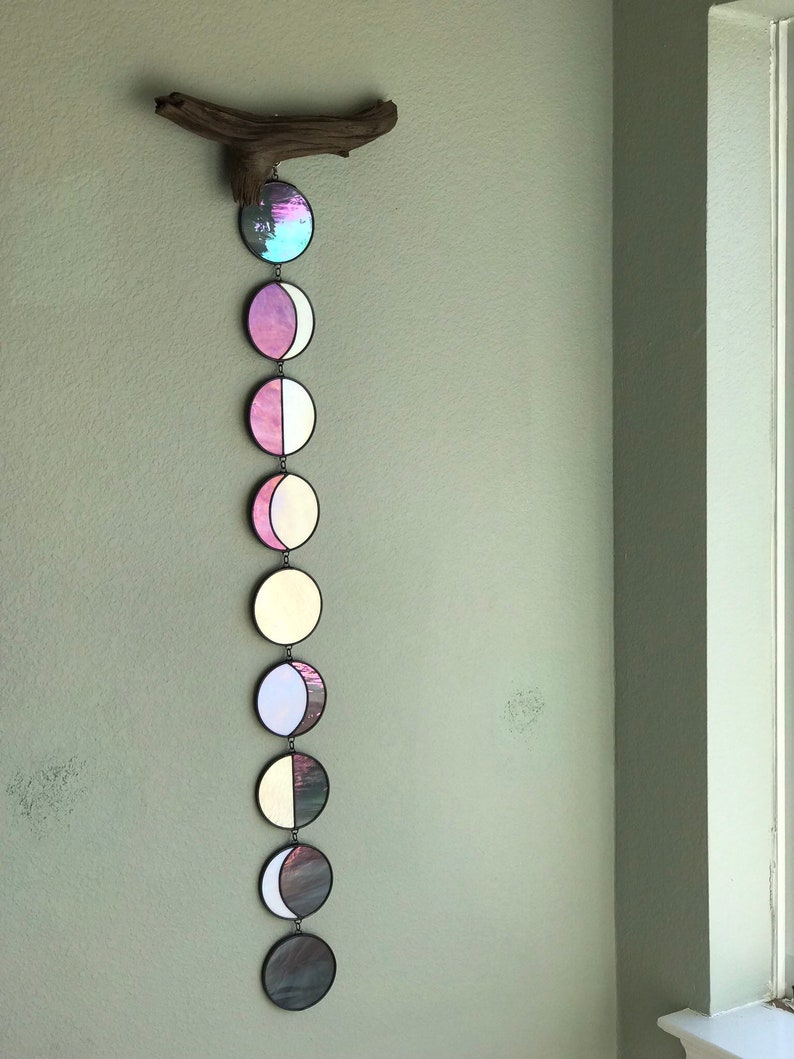 14) The Weekly Bloom: (etsy.com/shop/TheWeeklyBloom) (Instagram: theweeklybloom):
This is a very recent Instagram discovery and I have quickly fallen in love with this woman's (Ashley Bentley) artwork. Everything she does screams Earthy because her pyrography/botanical illustrations are carved onto a piece of wood. I'm so down for this eco-friendly artwork and seeing it in photos is so captivating. I can't even imagine viewing her artwork in person. I guess I will need to purchase something to witness her artistic splendour!! These are made locally in Atlanta, Georgia.
15) Calhoun & Co.: (calhounandconyc.com) (Instagram: calhounandco):
This small shop is located in Brooklyn, New York and specializes in gifts and home accessories that are designed with a little bit of humor, a lot of positivity, and weekend vibes (straight from their Insta bio). I'm seriously obsessed with just about everything they create, which include blankets, games, pillows, tote bags, wall hangings, and etc.
GOOD AT NAPS Original Throw Blanket – $108
Be A Friendly Face Fine Art 8×10 Print – $22
Hot People Like Hot Sauce Printed Tea Towel – $18
16) Mother Plants Co.: (motherplantsco.com) (Instagram: motherplantsco):
If you're in the Wilmington, North Carolina area, then you seriously need to check out this local first-of-its-kind plant pop-up shop!! This small shop has the inspiration of creating a community of houseplant lovers and I totally think they deliver on all levels!
Botanical Women 5×7 Print – $18
I recently purchased this botanical women print from Mother Plants Co. that is absolutely stunning in person and was designed by the recently listed Bear and Clay.
ZZ Plant – Zamioculcas Zamiifolia – $15
Mini Macrame Plant Hangers – $20
17) Avonnie Studio: (etsy.com/shop/AvonnieStudio) (Instagram: avonniestudio):
This is such a fun etsy seller that makes everything locally in Irvine, California. The illustrator creates pieces that put a smile on your face and I believe she delivers this whole heartingly. There are also a few pieces that can be custom made like her cute little portrait mug below.
Custom Portrait Mug – $58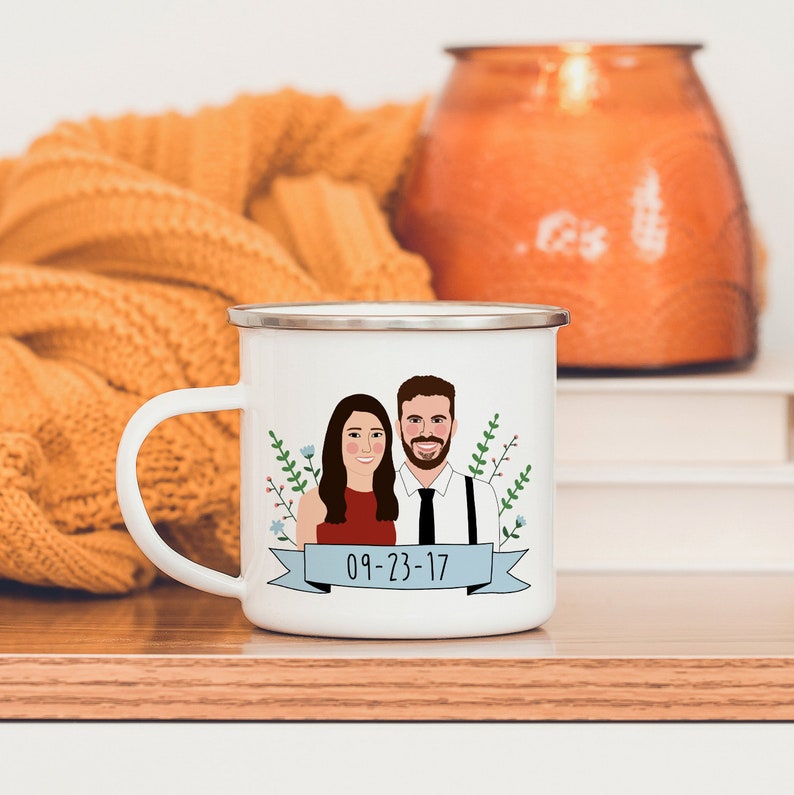 Dead Plant Lady Sticker $4.75 each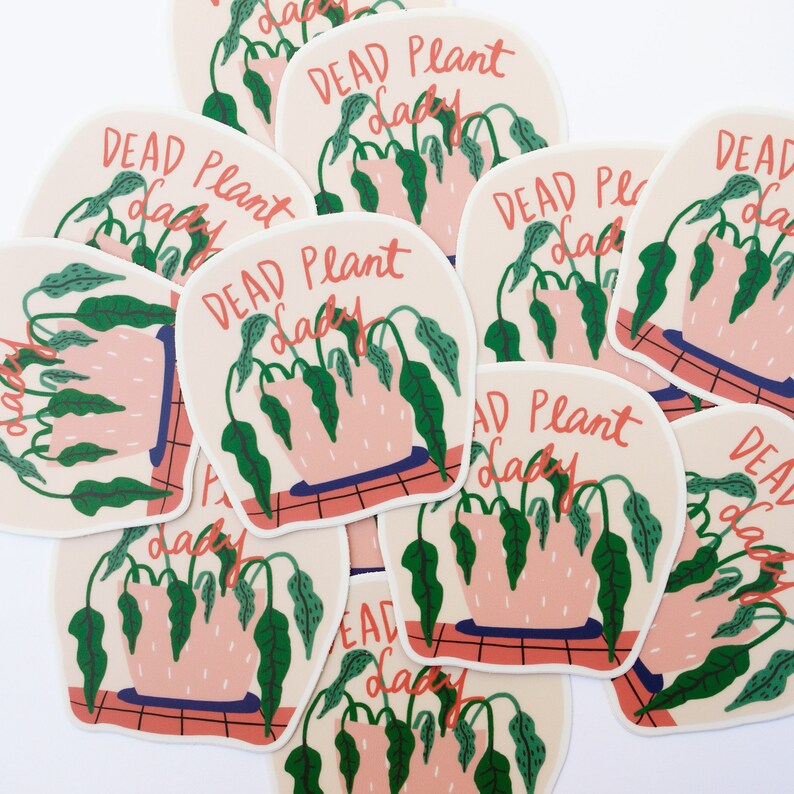 Worthy and Loved Sticker – $4.75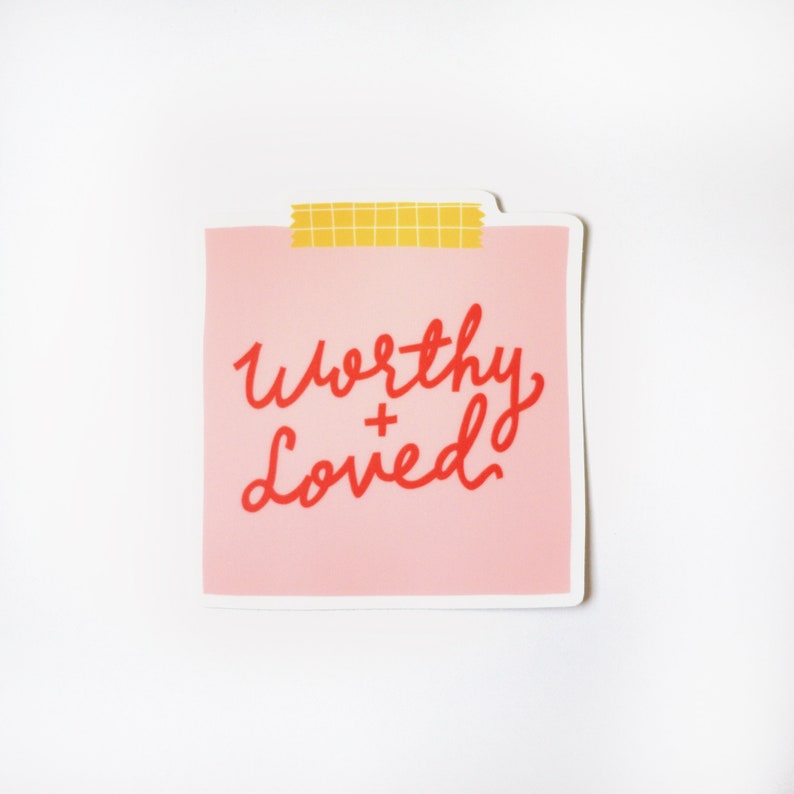 18) Beard Bangs: (beardbangs.ca) (etsy.com/shop/Beardbangs) (Instagram: beardbangs):
This is such a fun small shop that is located in Toronta, Canada that specializes in whimsical ceramics for everday life and I'm totally obsessed with this womans stlye. Anything you could create from ceramics she does and one day I'll buy myself the yellow cat plant holder that I've mentioned below.
Limited Series Small Three-Legged Planter w/ Grey Bunny Rabbit & Pink Flower Head Garland – $43.44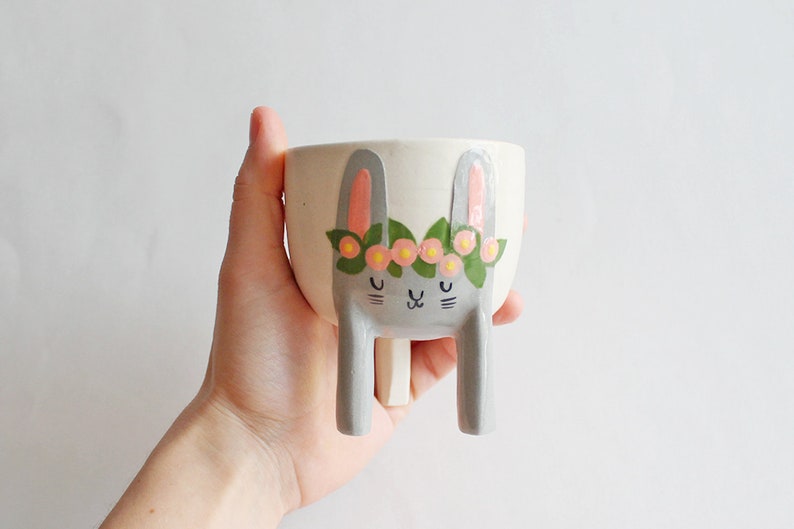 Small Three-Legged Cat Planter in Mustard Yellow – $36.07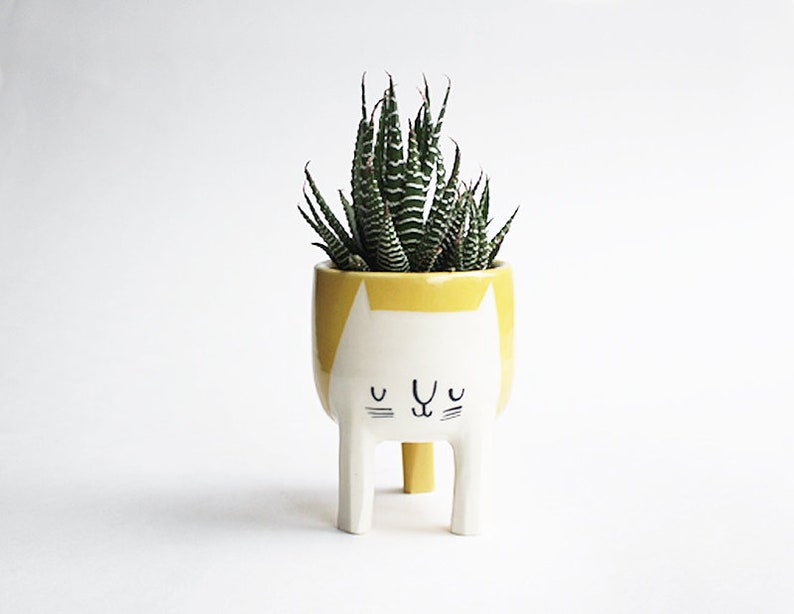 Black Cat Soap Dish/Sponge Holder – $40.49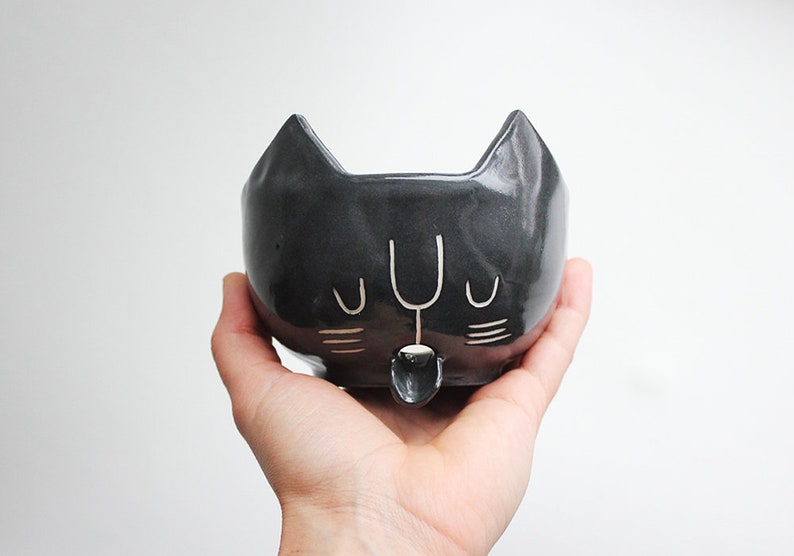 19) Cooper Calligraphy: (linktr.ee/Cooper_calligraphy) (Instagram: cooper_calligraphy):
Everything Jessica posts is absolutely mesmerizing. I could seriously watch her do her thang for hours and hours! Her content on Instagram is seriously perfect and if anything, go follow her so you can be equally mesmerized! With most of her products, you're able to pick the color foil and the paper color, which I think is super fun and makes it very personalized.
Avocado Foil 8×11 Print – $20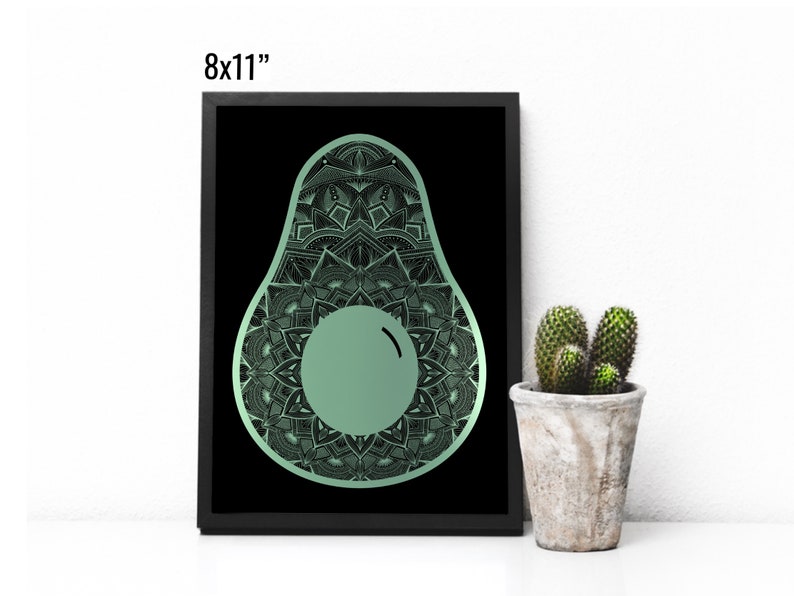 World Map Foil 8×11 Print – $20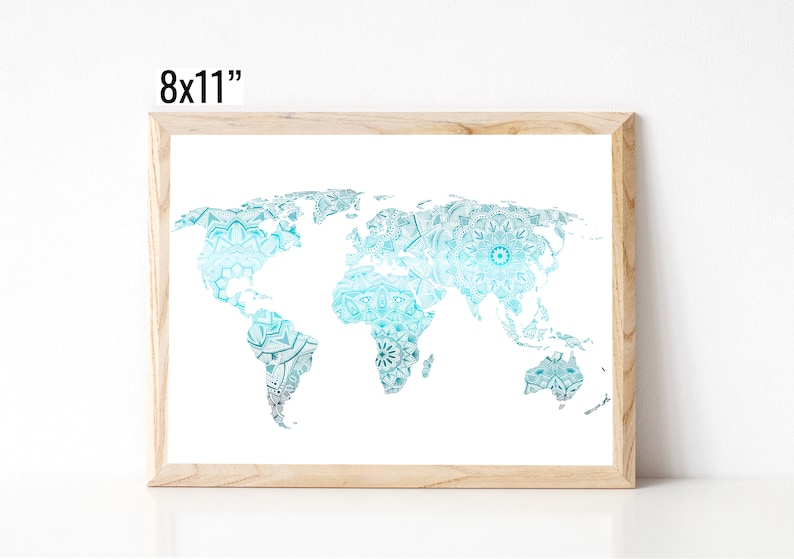 Stipple Moon Foil 8×11 Print – $20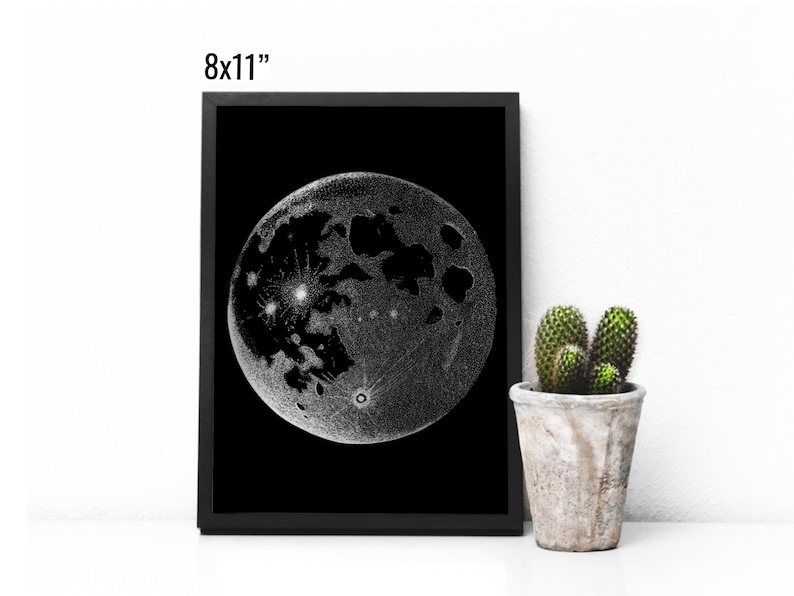 20) Wishes & Co.: (wishesandco.com) (Instagram: wishesandco_):
Let's finish our list with more Disney magic! This small shop that I recently found on Instagram and one I have fallen head over heels for is Wishes & Co. I definitely lean towards dainty jewelry and this small shop definitely delivers that! Wishes & Co. creates handmade dainty jewelry and magical apparel.
Castle Necklace – $26
Best Day Ever Bar Necklace – $26
Baby Yoda ALL THE WAY!!
The Child Necklace – $26
21) Creations by Hailey: (etsy.com/shop/HaileyMarieHaddox) (Instagram: creationsbyhailey): 
Hailey Haddox is an amazingly self-taught sculptor and painter who is located in Orlando, Florida. I've been following this Instagram page for a while now and I'm seriously in awe of every single piece that she creates. I haven't reached out with an inquiry because I would want her to make something from Disney that is different and also means a lot to me. I think one year I will treat myself with one of her stunning pieces for my birthday. She also has made pieces from one of my favorite movies, Coraline! Okay, I could go on forever about this amazing women so let me show you some of my favorite pieces that she's created.
King Triton's Soul & Crown – $100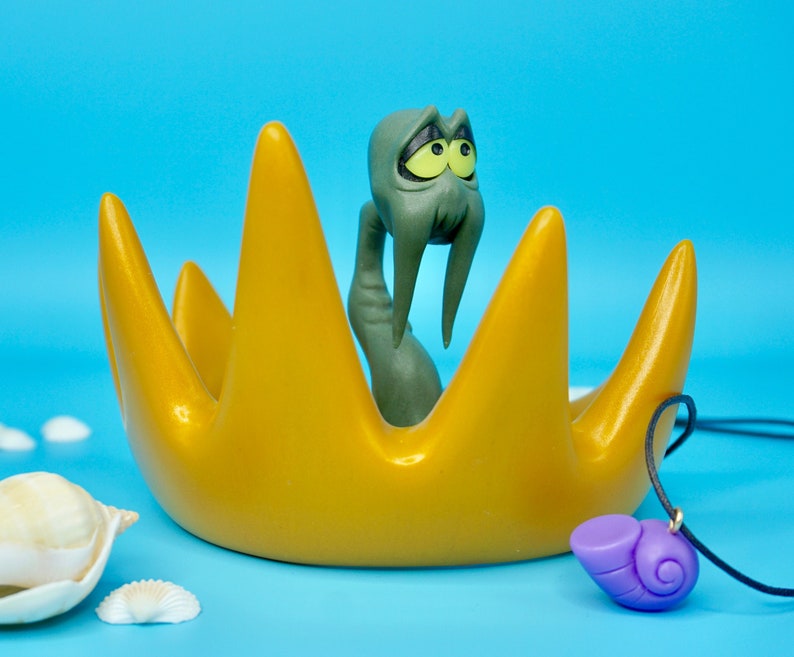 Frozen Salamander Ice Sculptor – $185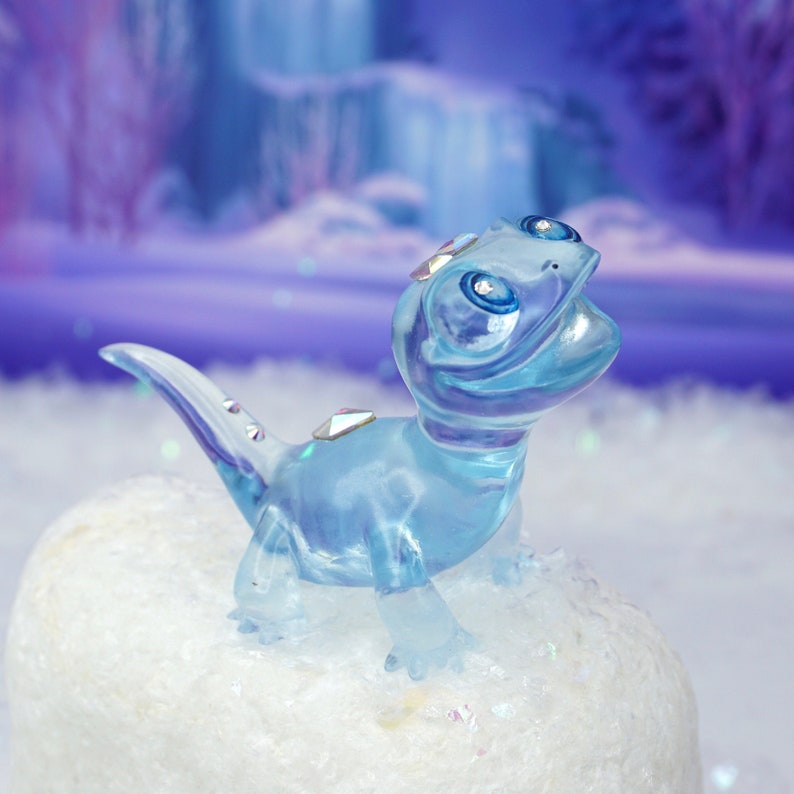 Glow-in-the-Dark Heart of Te Fiti Necklace Prop Replica – $35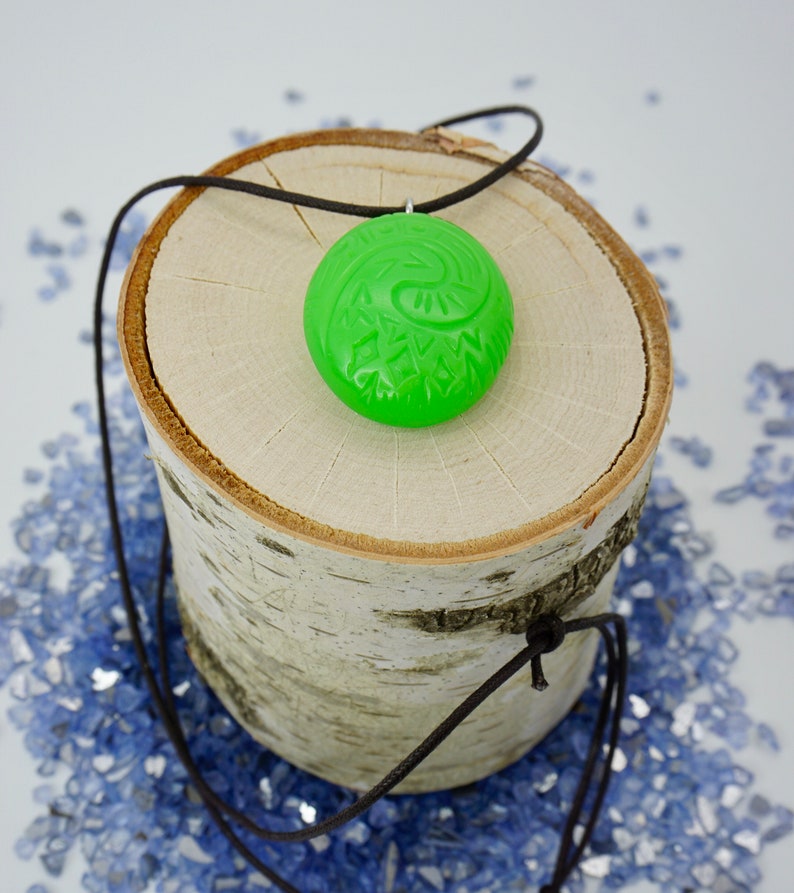 Button Key to the Other World Inspired by Coraline – $35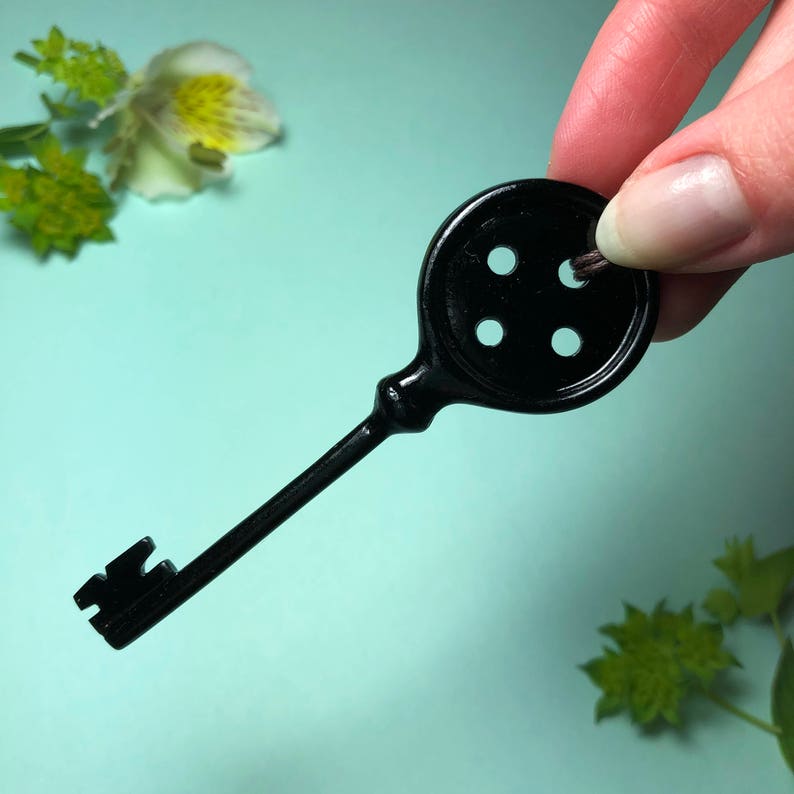 22) Walter and Rosie Candle Co.: (walterandrosiecandleco.com) (Instagram: walterandrosiecandleco): 
This is such a fun and really creative Disney-themed small shop that I believe anyone can get behind. This small shop sells candles that are inspired by the smells of Disney. On their Instagram account they sell hand poured scents that are inspired by the Happiest place on Earth and their store opens every Friday at 9 AM CST.
23) Lillian & Co.: (lillianandco.com) (Instagram: lillianandco): 
Last but certaintly not least is the all-time amazing Disney jewelry small shop is the Lilliam & Co. This is the Disney-inspired small shop that I've been following the longest and seeing them grow has been so fun to watch. Their success is totally well-deserved and as they've grown, they've continued to grow what products they offer. Lillian & Co sells really dainty bracelets, necklaces, and rings that have Disney quotes on them or you could custom make one with your own quote. Their custom made quotes is something new that they're offering and I'm totally here for it! Some of my favorite quotes are below:
Have Courage and Be Kind Bracelet (Gold, Silver, & Rose Gold) – $32
Best Day Ever Bracelet (Gold, Silver, & Rose Gold) – $32
Adventure is Out There Bracelet (Gold, Silver, & Rose Gold) – $32
Best Day Ever Ring (Gold, Silver, & Rose Gold) – $18
YOU MADE IT! I am so proud of you if you read all of these amazing small shops that needs our business during this crazy and uncertain time. I cannot wait to continue giving these shops my business because each one is so unbelievably creative and deserves a serious round of applause for showing the world their creative side. It amazes me what people can come up with and when they put their dreams into action. We ourselves have a duty to help support their dreams! Which one was your favorite? Or what are some local small shops that you love supporting because I love following new talent.
With Love,
A Simple Wildflower