I believe the biggest question when finishing a beauty and/or skincare product is "would I repurchase this item again?" Especially, since most products are on the pricier side. Every time I restock my favorite skincare items, I always cry a little bit on the inside.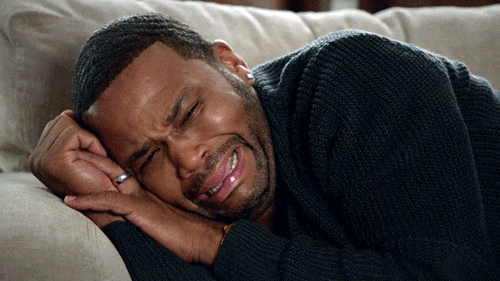 I went back a full calendar year to see what products I've purchased at Sephora (my go-to store) and pondered if I would ever repurchase those items again or was one time enough?
Let's dig in because I have 13 past purchases!
1) Tata Harper: Glow Getter Set $48
What's Included?: The Glow Getter Set comes with a 1.7 oz bottle of their Regenerating Exfoliating Cleanser and an 0.5 oz bottle of the Resurfacing Mask.
What I Like: If you want to try this brand, I highly recommend buying this set because the travel-sized cleanser is normally $43 and for an extra $5 you can try the mask as well!
Would I Repurchase?: Already did! I love this cleanser so much that I've already repurchased the full-sized bottle from the Tata Harper website. I personally love that this is a cleanser, but also an exfoliator. I love that one product can have two purposes! Win, win in my book!!
2) Bumble and Bumble: Sunday Clarifying Shampoo $28
What I Like: This shampoo is lightweight that never weighed down my hair and creates a ton of suds while using it. After every use, my hair definitely felt cleaner.
Would I Repurchase?: No, for the simple reason that bumble and bumble's parent company, Estee Lauder, tests on animals and because of that reason I do not believe bumble and bumble is a truly cruelty-free company.
3) Moroccanoil: Dry Shampoo: Dark and Light Tone $26
What I Like: This dry shampoo is extremely lightweight that is perfect to use a day or two immediately after washing your hair. After day two, I personally need to use a dry shampoo that is a bit stronger at soaking up my greasy roots. Also, both shades did not give off a white cast to my hair, which is always nice for a dry shampoo. I hate when dry shampoos make me look like a grandma at first.
Would I Repurchase?: Maybe. I like that it's lightweight and has a wonderful smell (the whole brand smells amazing), but I'm still on my search for my perfect dry shampoo.
4) Caudalie: Vinopure Natural Salicylic Acid Pore Minimizing Serum $49
What I Like: I like that this is a lightweight serum that glides onto your whole face with just one pump. Once it dries down there is a slight-tacky feeling, but it goes down in a few seconds.
Would I Repurchase?: No, for the simple reason that Caudalie is NOT cruelty-free. I really like this serum, but I cannot continue to support a company that tests on animals.
5) Lancome: Monsieur Big Mascara $25
What I Like: I love the wand and the big, clumpy lashes this gives my eyelashes. It seriously looks like you put on some falsies! This mascara gives you lashes for days!
Would I Repurchase?: No, for the simple reason that Lancome is NOT cruelty-free. I've already purchased 4 things of this mascara before learning their non-CF status. No more!
6) Youth to the People: Superfood Antioxidant Cleanser $36
What I Like: This cleanser is lightweight (can you tell I only tend towards lightweight everything? lol) that has a slight leafy green scent that I personally love! After using this cleanser, my pores appeared to be slightly smaller and it made my face feel clean.
Would I Repurchase?: Yes! A very hard yes! YTTP recently launched a jumbo-size of this cleanser that I will definitely be purchasing in the near future. I really enjoyed using this cleanser in the shower.
7) Tatcha: Luminous Dewy Skin Mist & The Water Cream $48/$68
What I Like: The Dewy Face Mist is really stunning and gives your face a really natural glow. While The Water Cream is a freaking godsend of a moisturizer! The smallest amount glides all over your face giving it the hydration you need.
Would I Repurchase?: No, for the same reason as bumble and bumble. Even though The Water Cream is seriously hands down the best moisturizer I've ever used, Tatcha's parent company, Unilever U.N. tests on animals. If Tatcha claims to be a cruelty-free brand, they shouldn't be owned by a company that tests on animals. So, therefore both items I will no longer repurchase and it kills me to say that about The Water Cream.
8) Fresh: Soy Makeup Remover Face Wash $38
What I Like: This cleanser is lightweight and has a soft soy scent. I personally like the scent, but didn't find this cleanser to be anything revolutionary. But…this is my boyfriend's go-to cleanser becuase it keeps him completely blemish free and he won't use anything else because when he does, he wants to go back to the Fresh Soy Makeup Remover Face Wash. 
Would I Repurchse?: ONLY for my boyfriend. The brand Fresh is NOT cruelty-free and I will not purchase this brand for myself.
9) Milk Makeup: KUSH Brow Gel $20
What I Like: I used to do nothing with my eyebrows, but that all changed when I used a brow gel! The KUSH Brow Gel gives your eyebrows some volume and some color payoff. It's seriously a lazy girls (AKA: me!) dream! With minimum effort you have fluffy eyebrows that makes you look more put together.
Would I Repurchase?: Yes, yes, and yes! Milk Makeup is an amazing brand! They're cruelty-free, vegan, and they're made in the U.S. While the shade, Haze was not my exact color match (too warm) the formula was amazing and kept my eyebrow hairs lifted for my full work-day! Personally, eyebrow gels make me look really put together and I can't be without one in my collection.
10) amika: Soulfood Nourishing Mask $28
What I Like: This hair mask is extremely moisturizing for my hair. It's on the thicker side and with one small scoop, I was able to cover my whole head and medium-length hair. Also, this smell is so freaking intoxicating!! The amika brand has such a heavenly scent that I can't seriously get enough of!!
Would I Repurchase?: Yes, a very hard yes! The smell is the highlight for me and the mask made my hair feel soft and smooth. It really helps lock in the moisture and I love this product so much! LOVE!!!
11) Briogeo: Scalp Revival Charcoal + Coconut Oil Micro-exfoliating Shampoo $42
What I Like: A little goes a long ways! The peppermint scent is also really nice and definitely awakens my senses when using it. & the micro-exfoliants really deep cleaned my hair.
Would I Repurchase?: Another strong yes! The Briogeo brand is cruelty-free, vegan, and after each use my hair felt so clean. This could be used as your only shampoo or it can be used as a once-a-week deep clean. Overall obsessed!!
12) Dr. Dennis Gross Skincare: Alpha Beta Universal Daily Peel $88
What I Like: I really enjoyed how easy this two-step product was to use. But…HOLY MOLY did it smell like straight up alcohol.
Would I Repurchase?: No. Dr. Dennis Gross Skincare is NOT cruelty-free and this smelled so much like alcohol, I honestly can't believe this product is good for your face. Like isn't alcohol a drying ingredient?? Why put it on your face?
13) Verb: Ghost Dry Conditioner Oil $18
What I Like: I love how silky smooth this product made my hair feel. I used this spray after blow drying my hair so I could tame all those pesky fly-a-ways. The girls I went to a Bachelorette party with absolutely loved my hair so I let them try it out and they were instantly hooked! It looks like a professional blow out and it smells really nice too!
Would I Repurchase?: Yes, I would! Verb is a cruelty-free brand, it comes in recyclable packaging, and it added such amazing shine to my dull locks!
What are some products that you finished that you either love or maybe don't? I would love to hear them in the comments! 🙂
With Love,
A Simple Wildflower