March was the month of self-quarantining, but instead of going overboard with online shopping. I ended up taking a deeper look into my current beauty collection and figuring out what types of products I use and the brands I usually lean towards. It has been extremely refreshing to finish up multiple products and see my collection turn into a more manageable collection of products that I truly use.
I've also felt that this self-quarantining experience has been very enlightening and I've learned a lot about my spending habits and about my lack of self-control.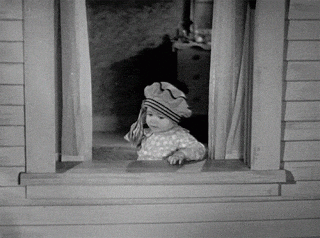 And on a short note, with how the Earth is healing while the world's population is at home, I would like to continue my eco-friendly lifestyle and only buy from brands that are cruelty-free, don't use animal byproducts (beeswax is my only exception), and who makes an effort to leave behind a small carbon footprint. I've found a few amazing brands who do all of this and if you would like to see a blog post about those brands, just let me know in the comments below!
Now onto my March's self-quarantined favorites!!
1. First on my list of favorites is the Kosas: Color & Light: Creme Cream Blush & Highlighter Duo in Velvet Melon for $34. I included this item as a discounted add-on for my FabFitFun spring 2020 box. This product was on my Sephora wishlist and once I saw it on the FFF website for half off, I knew I needed to buy it and try it for myself. I'm really glad I bit the bullet because it performed really well on first use.
(photo from Sephora.com)
On the Sephora website, this is described as a luminous peach duo for youthful vitality and juicy dewiness and that's why I've fallen for this product. Cream products usually give off the most youthful look because cream sinks into the skin while powder products make my fine lines and peach fuzz stand out A LOT more! & the highlighter gives off a very soft gold that would suit most (if not all) skin tones giving off a very healthy (juicy) glow!
They also have this blush/highlighter duo in 8th Muse (a timeless soft pink duo for a youthful rosy glow) and Tropic Equinox (warm neutral prismatic bronze). 8th Muse is their best seller as the pink blush is very soft and natural-looking, while the Tropic Equinox is perfect for my deeper skin-toned friends or anyone looking to give themselves a natural-looking bronze. I have plenty of pink in my collection and hate bronzers so I went with Velvet Melon. I've been currently obsessing over all things peach because it gives my cheeks a flush of color as if I was out in the sun for a little bit.
Kosas is a cruelty-free brand as of 2019, which is also Leaping Bunny certified and they do not sell any of their products in mainland China where animal testing is required by law. All of their products are free of parabens, phthalates, mineral oil, propylene glycol, phenoxyethanol, synthetic fragrance and they claim to also be gluten, egg, nut, and soy-free. Not all Kosas products are vegan though because they contain beeswax and/or lanolin: AKA wool wax or wool grease. Their vegan products are:
10 Second Eyeshadow
Color & Light: Creme Cream Blush & Highlighter Duo
Tinted Face Oil
The Kosas products that are NOT vegan:
Color & Light: Pressed Powder Blush & Highlighter Duo in Contrachroma, Papaya 1972, and Longitude Zero, which all contain carmine.
LipFuel Hyaluronic Lip Balm, which contains beeswax and lanolin.
Weightless Lip Color Lipstick, which contains beeswax, lanolin, and carmine.
2. Another product I've been loving this month is the Tatcha: The Water Cream for $68. I've noticed my skin this month had needed an extra boost of hydration and that's when I immediately began using the water cream again. This is a clean product that can be found at Sephora and while Tatcha is cruelty-free, their parent company: Unilever N.V. is NOT!
But holy moly this moisturizer is beyond moisturizing and I've found nothing that remotely comes close to a dupe. It's a lightweight gel that effortlessly glides all over your face and neck area by just using a small pea-sized amount. Even though the smallest amount goes a long way, I don't believe a company is cruelty-free if they're owned by a company that does test on animals. I can't bring myself to buy this moisturizer anymore even if it is the most wonderful moisturizer on this planet. This is our 4th bottle and it'll be a sad day when we run out, because no more!
3. The last item I've been enjoying is actually two products that I use together and is packaged in a cute little sample set that I did actually purchase online. The  Tata Harper: Glow Getter Set for $48. Let's start with the amazing-ness that is Tata Harper.
It's 100% free of GMOs, toxins, fillers, artificial colors, artificial fragrances, and synthetic chemicals.
43+ high-performance ingredients (some companies focus on a single ingredient and add fillers)
Certified by: PETA Beauty without Bunnies, Leaping Bunny Association, Ecocert Certification, and American Vegetarian Association. Talk about some amazing certs!!
***Ecocert Certification evaluates the raw materials used in formulas to ensure ingredients are derived from renewable resources, manufactured by environmentally friendly processed, and are free from GMO and synthetics. Ecocert also evaluates the packaging to ensure it meets the biodegradable or recyclable criteria***
The kit I've been loving includes a 1.7 oz bottle of the Tata Harper Regenerating Cleanser and an 0.5 oz bottle of their Resurfacing Mask. I've used both products on their own or you can also layer the mask on top of the cleanser and leave on for 15 – 20 minutes for an intense treatment and intense glow.
It took a little adjustment using the regenerating cleanser because you first apply this cleanser on dry skin. Yes, you read that right. Dry skin! But, I'm kind of digging my new cleansing routine. In the morning, I apply the cleanser on my dry skin, rub with my hands until white foam starts to form, and I wash it off while I hope in the shower; on lower heat, of course! Then at night, I take the cleanser off from the sink cause two showers in one day would be kind of excessive.
Then on days when my skin is looking dull or when I have some downtime for some needed self-care, I use the Resurfacing BHA Glow Mask. After a few uses, I'm already seeing a definite glow to my complexion!
Then…to get an intense glow, use the mak on top of the cleanser. I did this once and it was actually a tingly experience and this may not be recommended for those of you who have sensitive skin. I looked into it and the tingly sensation I was feeling was the apricot enzymes that were working away the top layer of dead skin cells. There are so many reasons I love this kit and whenever I can't afford both full-sized bottles, I will repurchase.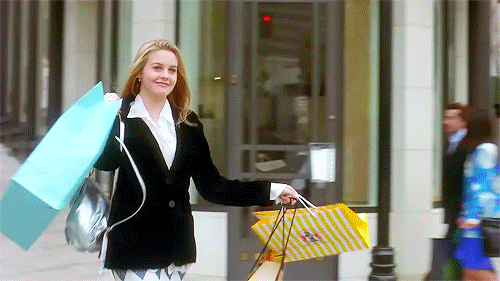 And those were the products I was really enjoying during the month of March and my overall theme is to take a deeper look at the companies. After doing cruelty-free research on the beauty brands I highly use, I was floored with how many actually weren't cruelty-free and I want to truly love the product I'm usually and feel good morally using it too! You know!? What have you been loving?
With Love,
A Simple Wildflower