March was the month of self-quarantine, which meant I was stuck at home using up all of my beauty/skincare products that kept me feeling fresh while I was stuck inside for days at a time.
And nothing kept me feeling fresher than the following 4 items below.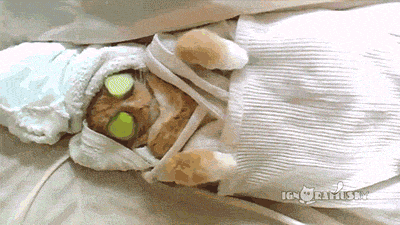 1. Lancome Monsieur Big Mascara:
I really enjoy this mascara because it gives you full, volumized lashes for days, but if you don't like your eyelashes clumpy you will not like this mascara.
As much as I enjoy this mascara, I recently learned that the Lancome brand is NOT cruelty-free and I can't keep supporting a brand when I now know this information.
2. Glossier Boy Brow:
I'm so sad that I fully ran out of the Boy Brow in Blond because the color perfectly matches my brows and it makes me look more put together. They also have shades in clear, medium, and dark, but I always go back to blond.
All I can say is I need this product in my collection ASAP or I'll go crazy!! I was planning on visiting the Glossier Pop-Up Shop in Atlanta in April, but with the Coronavirus I have my fingers crossed that we'll be able to travel again next month.
     

3. Moroccanoil Dry Shampoo:
I really enjoy Moroccanoil products because the smell is so luxurious and it reminds me of the salon. This dry shampoo is perfect for the first day you go without washing your hair and then the day after. Once you start getting really greasy like me, I switch to something I little more powerful because I hate the process of washing my hair.
I've tried both the light and dark shades and both seem to work the same honestly. The spray nozzle were different colors so I knew that one was the lighter shade and the other was for brunettes, but they both felt light and had the same wonderful, luxurious smell.
     

4. Prada Candy Hair Mist: 
And to keep my hair smelling extra clean was the Prada Hair Mist in the scent Candy. On the Sephora website, it describes the keynotes as White Musks, Benzoin, and Caramel Accord. AKA: this is super sweet and not for everyone. I would spritz this throughout my hair making me smell really nice when the reality was I hadn't washed my hair in days.
Prada is another brand that is NOT cruelty-free and will not repurchase based off that reason only. It smells amazing, just like candy, but it's not CF.
What were you able to finish up during this period of self-quarantine??
With Love,
A Simple Wildflower