March has been the month of self-quarantine and I got cabin fever real, real quick!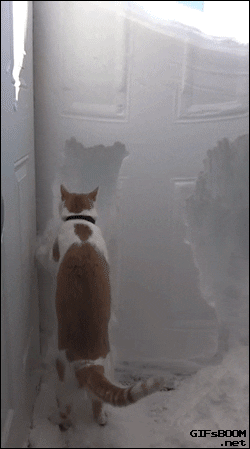 But, before the height of the coronavirus, Alec and I were able to have an amazing meal, though not technically brunch, at this restaurant called Rutabaga. Then, while practicing social distancing, I went to two local boutiques for the cutest shirts/sweatshirts on the entire planet!!
The best place and meal Alec and I had during the month of March was hands down from Rutabaga. Rutabaga is a cute, quaint little restaurant that is disguised as a white cottage. Not only was the venue super adorable, but the food itself was also absolutely jaw-droppingly delicious!! AND we had the whole place to ourselves because people were already self-quarantining themselves.
Let's start with the venue. It's located in Chattahoochee, Florida, which is a small town here in Florida, and as I mentioned above, the restaurant itself is the cutest thing ever! You first walk through the cutest porch into a beautiful, rustic home. I seriously need to hire the person who decorated Rutabaga because it was gorgeously rustic.
Now onto the food. The cornbread was seriously out of this world and I want our curfew to end because I've been dreaming about the food we ate that day. While stuffing my face with their heaven-sent cornbread, I was trying to figure out what their secret sauce was and after talking with my co-workers they mentioned that Rutabaga covers their cornbread in honey butter! That was their secret sauce! & oh boy, did it make a huge difference; seriously the best thing I have ever tasted!!
When the main entrees came out, they looked absolutely amazing and guess what?? It tasted amazing as well! Alec ordered the steak surf n' turf, which came with a ribeye steak paired with some fried shrimp and oysters. Most meals come with two sides and he picked the fried mashed potato ball and a vegetable medley. I ordered the Ahi Tuna special with my two sides being the carrots soaked in duck fat and the mashed potatoes. Everything was absolutely amazing and I would completely recommend everything that was on our plate.
& the cherry on top of our dinner experience was the chef/owner coming to our table thanking us for our visit. He is a wonderful human and an even more amazing host and we will be returning, hopefully, very soon.
Now onto the shopping portion!
The first boutique I visited in March was Sparkle Tallahassee. Their store is absolutely adorable and in one word I would describe it as Preppy-basics. Check out their Instagram: @sparkletallahassee for more shirts like this!
**photo from Sparkle Tallahassee's website**
I follow them myself and went in for one very specific item that they posted on their Instragam. The Tallahassee Sweatshirt ($38)!! It comes in four different colors and I was strongly considering three of them. But, I went ahead and purchased my all-time favorite color: yellow!! They also have this sweatshirt in lilac, sky blue, and a denim navy.
Sparkle Tallahassee also has a really cute "social distancing" shirt and sweatshirt that I'm totally going to buy when my next paycheck hits.
The next local boutique I went to was the Olde Fields Clothing Company. This boutique was a completely different vibe that would be described as edgy and I'm totally obsessed with it! It's seriously a whole mood.
At Olde Fields Clothing Co. I purchased not one, but two shirts! The first one I locked eyes with was their Tallahassee Sun Tee in Soft Mauve ($20). Though sold at this boutique, this shirt was made by a local artist: Amanda Boekhout (IG: @divinefem). I'm completely obsessed that Olde Fields Clothing Co. sells local talent and I will continue to show my support by shopping there. Plus, their apparel is super cute so it's a win, win!
**photo from Olde Fields Clothing Company's website**
The second shirt I purchased was their Custom Stay Rad Tee ($28). This tee is described as already pre-shrunk and unisex-sized and as soon as I saw this bleached crop top, I knew I needed it in my collection.
**photo from Olde Fields Clothing Company's website**
(Update: ever since purchasing this shirt, I've been living in it nonstop because it is sooo soft!)
What adventures were you able to do before having to self-quarantine?? & even during this difficult time of having to self-quarantine, how are you still helping out your favorite local stores? They need our help during this time more than ever!!
With Love,
A Simple Wildflower