Walt Disney World during the holiday season is such a magical time to visit and that's even with not so great weather. So when my cousin found a way to get her hands on two park hoppers this past December, I couldn't hold back my excitement when she asked me if I wanted to go.
We decided to go the Sunday before Christmas, 12/22/2019, and the forecast for that day was cloudy with a 90% – 100% chance of rain. This was the only day we could visit so we decided to brave the bad weather and make the most of this trip. Rain or shine!

Some tips I learned from this trip was:
Bring a raincoat/poncho because the one I purchased at the Magic Kingdom was $12. While not terribly priced, I already own a raincoat and really wished I had packed it in my suitcase.
With that being said, the less you pack and/or bring to the parks, the day you go

,

the better. There was such a looong wait for the bag line and the wait felt even longer because it started to drizzle. But, if you're going to pack make sure it's travel-friendly. We packed a bunch of Lunchables/energy bars because they hardly take up space in the backpack and it'll save you a little money. We also brought a reusable bottle so we could fill it up with all the water fountains that are around the parks. Gotta stay hydrated!
Rain + Disney Parks = All the Character Photo-ops!! I mean just look at how many characters we were able to see in one day; while it was raining!! It always seems like most people leave when it rains at Disney and that means the lines to see the face characters are shorter! Be careful though because if they don't have shelter or the weather is particularly bad, then you most likely won't see any face characters and/or fur characters. It can be a double-edged sword in a sense.
Heck yes, little one! Strike that Princess pose!!
Don't laugh! I've always thought of myself as an Ariel!! Can I please be a mermaid!!??
BONUS BOYFRIEND TIP: Get the Werther's Popcorn, which can be found at the Epcot's Germany Pavilion and also arrive at the parks early because it's busiest in the afternoons. Thanks, babe, those were great tips!!
Also, please don't mind my crocs. I needed something waterproof and originally had on tennis shoes, but now that I'm thinking back on it I should have worn my boots. Oh well, you live and you learn.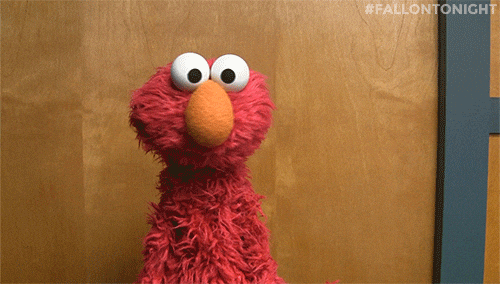 We spent the majority of the day at the Magic Kingdom, but we accidentally parked at Epcot and needed to take the monorail over to MK. Talk about magic because we stepped into a completely empty monorail! When the driver, AKA our Fairy God Mother, told us we could "drive" the monorail if we wanted to. She was the absolute sweetest as she took our photo "driving" the monorail. We both grew up in Orlando and have been to Disney countless times, but this was a first time experience for the both of us. I still get excited thinking back on this experience, so cool!
When we finally arrived at MK, the magical experiences continued because as soon as we're making our way to Liberty Square, we see Mary Poppins in her perfect in every way glory! I was obsessed with her outfit when I saw it online, but it was seriously more stunning in person. Like can I please wear it, Disney??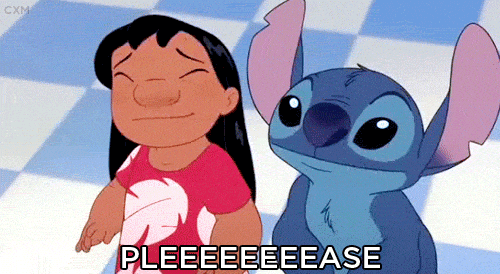 (Don't mind my awkward stance. I never know what to do with my hands/body)
Next on our itinerary was the Seven Dwarfs Mine Train. This gloomy day got even more magical when we got placed in the front row!! This was my second time on this ride and it is super adorable, surprisingly speedy, but still really smooth (aka, a good ride to ease kids into riding rollercoasters).
The ride we went on next was much less smooth: Space Mountain. My eyes are closed in the photo because even in the dark I notice how much metal is in that room. I've never been on the ride when it's broken down and they turn the lights on, but I can only imagine it would give me nightmares.
Walking out of Tomorrow Land there was a short line to visit…drum roll please…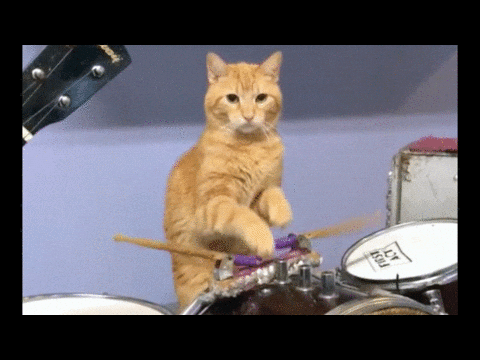 MERIDA FROM BRAVE!!
This was my first time meeting Merida and I cannot believe I got to stand next to that gorgeous, curly red haired Princess. We talked about how boys can do things that girls can't and how we love family regardless though.
P.S. I've always been obsessed with Merida's deep teal dress! I'm obsessed with the deep teal color in general and I think it is the perfect color to represent Merida's strong character.
We kept the blue aesthetic going by traveling under the sea to ride the Under the Sea: Journey of The Little Mermaid. This is an easy favorite (movie + ride-wise) for the two of us and we couldn't wait to see all of our seafolk friends.
If you've been on the Haunted Mansion ride then The Little Mermaid ride is the same style; you sit down (Haunted Mansion is a coffin and The Little Mermaid is a seashell) while the ride takes you through the movie. After you exit the ride you can meet Ariel herself right next door, in her Grotto, of course!!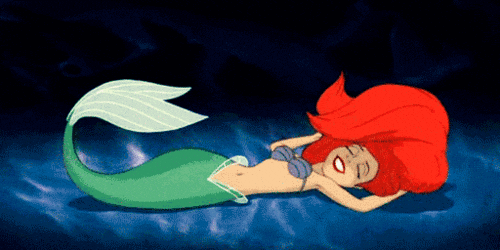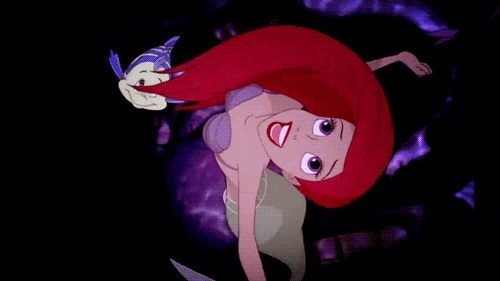 Meeting Ariel was such a wonderful treat because she is such a classic and I personally resonate with her story the most. & let's be real, I've always wanted to be a mermaid. I guess we want what we don't or can't have. Am I right, ladies?!
(Ariel said the current made her drop something on the floor)
As we were exiting Fantasy Land, we stopped at Gaston's Tavern to fill up our water bottle. There are water fountains located next to the Tavern and who do we run into?? But, Gaston himself!! Oh my gosh, we giggled like school girls when he winked at us. Once our water bottle were filled we realized we could wait in a short line to have a more face to face interaction and we immediately jumped in line.
***BONUS CHARACTER TIP: Out of all my years meeting Disney face characters, Gaston has always been the absolute best; hands down!! He's always extremely funny, really witty, quick on his feet/responses, and he always goes above and beyond with each individual interaction. ***
I kid you not, Gaston remembered us from passing and we proceeded to laugh like maniacs. What is seriously wrong with us?! & lucky for me, Gaston liked the older ladies, but then made fun of my fanny pack so I was definitely getting some mixed signals there. Well…I guess that's Gaston.
The last stop at the Magic Kingdom was to the Enchanted Tales with Belle. I love that this character interaction is indoors and you can sit through the last portion. AKA: shelter from the rain and/or hot sun. I always love seeing the kids get to dress up as various Beauty and the Beast characters, but I also laugh at seeing the adults that get picked because they either get really awkward or really into it and there is usually no in-between. & you get to see/interact with Belle who's in her gorgeous gold ballgown, which is always jaw-dropping to witness in person.
(Heck yes, Elsa! Throw that Breakfast Club fist up in the air!!)
The next two parks we visited were: Animal Kingdom and Epcot. Sorry Hollywood Studios, but we didn't have enough time and we also went to those parks for very specific reasons too. We wanted to see the Pandora World at AK because I hadn't seen it since its opening and we wanted to visit Epcot for the Germany Pavilion treats. It was also getting colder and the rain was picking up and we really wanted a hot shower and to cover up in a blanket.
The Animal Kingdom was decorated so beautifully for the holiday season. It definitely gives you wilderness vibes and I seriously hate how underrated this park is.
As we looked at the holiday decorations in wonder, we went under some shelter so my cousin could grab something out of her backpack. As I sit down I notice the girl next to me has really long, beautiful black hair and as I glanced a second longer I realized that I'm sitting next to mother-effing Pocahontas!! This was such a rare character sighting for me and there was seriously no line to see her AT ALL!! Talking to Pocahontas about which one of our animals would be besties with Meeko was an absolute dream and if I had to think hard about that question, I think Meeko and my cat would get into some pretty crazy adventures.
The Animal Kingdom is amazing to see at night because it is covered in white lights and colorful lanterns. It is seriously so romantic and it gets even better when you see the Pandora World. I wish I took photos because the colors on the ground alone were amazing to witness, the highlighter yellow, purple, and green was stunning, but my photos didn't turn out because it was dark and the rain made them look fuzzy.
Seeing Pandora World was the one thing I wanted to see while at Disney, but we had to ride my favorite AK ride: Expedition Everest! With my second favorite being Dinosaur!
My last stop of the day was at Epcot to grab the most delicious snacks at the Germany Pavilion to get as Christmas gifts for Alec and my brother. Alec didn't realize I was going to Epcot, which made him opening up his Werther's Popcorn and Chocolate Dipped Mickey-shaped Rice Krispy Treat even more special on Christmas day.
We did make a pit stop though to meet two famous Norwegian sisters, Anna and Elsa. You can meet the sister duo at the Norway Pavilion, which is before the Germany Pavilion so it was technically on the way. Just like the Belle meet and greet, you wait inside their home, which is decorated with their childhood memories. Most people had left the park by this time because it was cold, dark, and raining so our wait time was basically nothing and it felt like we were able to talk to them for a full 15 minutes; it felt like a true conversation.
Anna was first and she was standing there looking gorgeous in her new Queen of Arendale ball gown. Anna is my cousin's favorite character and she was completely infatuated with her as we all talked about family game night. Anna learned that we were, in fact, family and brought Elsa into the conversation about favorite games during family game night. The winner: Charades!!
Elsa was also looking stunning in her new Into the Unknown outfit. After our wonderful interaction with the sisters of Arendale, we left the park for our hotel that was located on Disney Springs property. We ordered Pizza Hut and called it a night.
Have you ever park hopped before? Tell me about your experience in the comments below. My goal in life is to park hop to all four parks in one day because I've only ever done three max; just like this past time.
With Love,
A Simple Wildflower