I think we can all agree that Sunday mornings are pretty amazing! They're filled with relaxation, a great meal, and some light shopping. Well, that's usually how I spend most of my Sundays. Anyone else??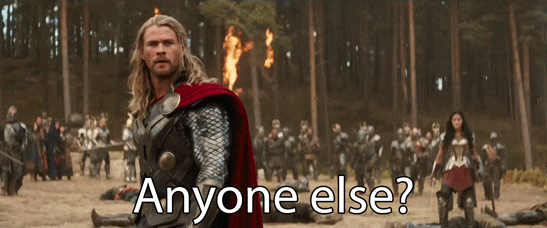 This Sunday was no different because Alec and I slept in until the late hour of 8 AM, then got ready for our Sunday morning date. In the Tallahassee area, there's a restaurant called The Lunchbox, which is a SUPER popular breakfast/lunch spot that's located on a corner lot and has the cutest diner vibe written all over it!! On the outside, this restaurant is painted white with blackout windows, but on the inside, you immediately see the take-out cashier and lunch boxes hanging from the walls.
I thought the hanging lunch boxes were such a fun touch because it was a great conversation starter looking at each individual lunchbox while waiting for your food. I swear some of those lunch boxes came straight out of my childhood! They were giving me straight throwbacks!! & the food was really tasty too! Alec ordered the Monster Wrap, which was filled with eggs, ham, bacon, sausage, cheese, bell peppers, and onions with a side of home fries. While I ordered a bunch of small plates that included two chocolate chip pancakes, home fries, a croissant, and two pieces of white toast.
While the food and atmosphere were both equally amazing, there were a few minor setbacks to our morning. Nothing to ruin the place because we have two friends that constantly go to this location with nothing bad to say. It's just that the dining space is very small and the crowded parking lot is enough to give me anxiety. When we did find parking (in the back), it was an extremely tight fit. But, if you feel like a seasoned driver, this will not be an issue for you. If you do decide to visit, order the home fries because those were so crispy AND soft; they're absolutely tasty!!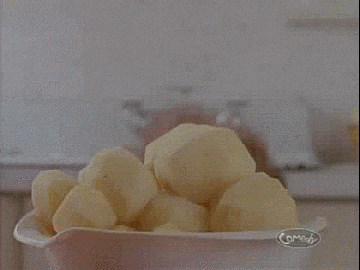 & because this spot is located right next to the local mall, you better believe we drove right over so I could look for winter clothes for my upcoming Chicago trip. I only own one coat and I cannot find it for the life of me, but something tells me that I'll need a lot more to keep me warm in Chicago. As someone who has lived in Florida her entire life, this is exactly how I'll feel while visiting my cousin in December.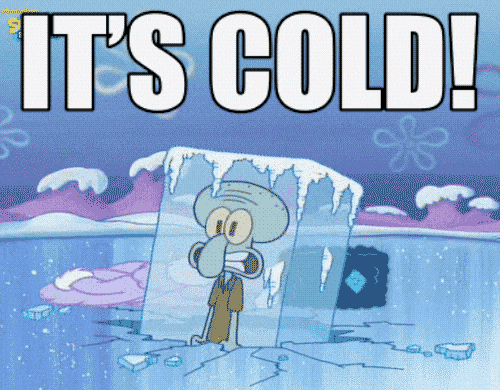 & this…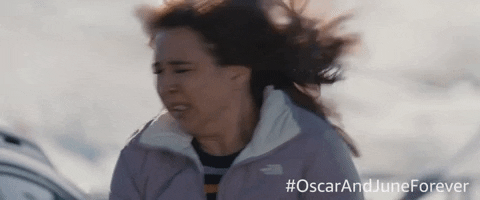 Alec owns a light-weight puffer jacket from H&M, so I figured that would be the best store to start my endeavor, and it ended up being the only store I needed to visit because I got a few amazing, WARM finds!! Let's just keep my fingers crossed that they actually keep me warm while in Chicago.
The first jacket I purchased is more along the lines of a puffer coat that looks fitting for a North Pole Expedition. H&M had a couple similar looking coats to the one pictured below, but I preferred this one because it didn't make me look bulky and had a sliming midsection. I sized up and purchased a size 2. I did this so I could layer my long sleeves all while having plenty of room for my big, comfy scarves. I may get to wear this a handful of times in Florida, but I specifically purchased this coat for my trip to Chicago, which will most definitely feel like a North Pole Expedition. (photo from H&M website)
I purchased this coat because it could be used for my upcoming Chicago trip and for the winter season here in Florida. This coat will be great for everyday use because it is of medium thickness that is made of wool and is also very slimming and stylish looking! Since purchasing this coast last week, I've worn it every day and it has gone with every single one of my work outfits! I also sized up and purchased a size 2 in this coat, which I think was the best choice for roomy-ness in the shoulder/back area. My ONLY con is it doesn't have any pockets! I mean, how does a coat NOT have pockets?! Where am I going to put my hands when they're cold and we all know they'll be cold inside with the AC blasting. (photo from H&M website)
& the best purchase out of my winter bundle is this wonderful $15 black, fluffy sweater!! I have worn this sweater at work during casual Fridays and with every casual outfit, I wear after work too! This jacket is really soft, comfy and fits perfectly well in my normal small sizing. I only saw this sweater is the color black, but if they have it in more colors I'm gonna buy them all because this was an absolute steal for $15! I have already worn this sweater so many times, it's fair to say this was a well-justified purchase. It is seriously the best $15 you'll ever spend!
Blurry photos, but quality time!!
That was how Alec and I spent our Sunday and I must say, it was extremely well spent. How was your Sunday? Do any shopping or brunching of your own?
With love,
A Simple Wildflower