November is a month filled with perfect sweater weather, leaves changing colors, and a dip in temperatures that leave the skin parched, dry, and in need of some extra lovin'. And without even knowing it, a few of the items on my list of favorites are products that help me stay super moisturized during the fall and eventual winter months.
Are you ready to get super moisturized?!? I don't think you're ready!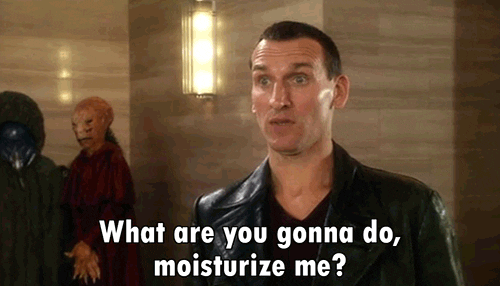 You freaking know it because a moisturizer is your best friend! I promise! 🙂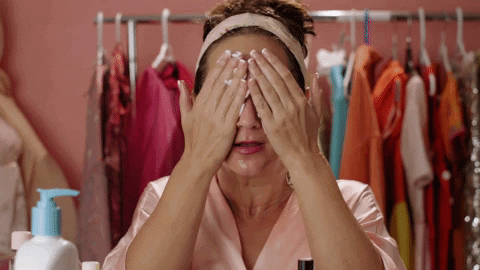 1) The one product my skin has currently been obsessed with is Youth to the People's Superfood Antioxidant Cleanser. After using up a full sample-sized bottle, I noticed that the build-up within my pores was significantly lessened making them appear smaller. I love it so much that I decided to purchase the full-sized bottle during the Sephora Holiday Bonus Sale instead of my original go-to cleanser: Tatcha The Deep Cleanse.
(photo from Sephora.com)
I've fallen in love with YTTP cleanser because it creates a light, gentle lather that reacts really well with my skin type (normal to combination skin) and this cleanser is filled with cold-pressed antioxidants that help remove makeup and prevent build-up in pores, all while keeping the skin's pH balanced. But…the best part about this cleanser is it has a soft scent of leafy greens that I personally can't get enough of; which totally makes sense because their three highlighted ingredients are kale (rich in phytonutrients and vitamins C, E, and K to help strengthen and leave skin glowing), spinach (has cooling properties that contain conditioning essential fatty acids), and green tea (an anti-bacterial & anti-inflammatory ingredient that keeps skin clear). Oh! & it's clean at Sephora!
2) A repurchase of mine this November is the Bumble and Bumble Sunday Shampoo. I originally purchased this product back in 2017 when I spent the summer in New York City because it helped keep my hair really clean from all of their air pollutions.
(photo from Ulta.com)
This shampoo was calling my name at the NYC Sephora because it claims to be a deep, weekly cleanser that lifts away product residue and built-up pollutants, and I personally felt like it really helped clean my scalp and hair on a deeper level than other shampoos. When I recently ran out of shampoo, I decided to stop by my local Sephora to browse the hair section for a replacement. I noticed the Sunday Shampoo tucked in the corner and was immediately taken back to NYC. But, GUYS, my hair still loves this stuff and I forgot how much I really enjoy using it while in the shower.
This shampoo is good for most, if not all hair types: straight, wavy, curly, coiled, and tightly coiled. & for a shampoo that's designed as a deep, weekly cleanser, it creates such a light and extremely bubbly lather that packs a major cleaning punch! For someone that uses dry shampoo 5-6 days out of the week, the Sunday Shampoo's claim is very accurate.
3) Speaking of dry shampoo, next on my list is my all-time favorite and go-to product": Moroccainoil Dry Shampoo specifically for dark tones.
I've tried other dry shampoo brands, but time and time again I go back to the Moroccanoil brand. It sprays on the hair light and not thick at all! I've tried some dry shampoos that were really thick and left my roots tangled and unmanageable (sorry IGK, but I'm thinking about you) & because this dry shampoo is intended for brunettes, the dry shampoo powder never leaves a white cast like other dry shampoos that ends up making your hair look dull and honestly older than you are. This will NEVER happen with this dark tone dry shampoo! But, this dry shampoo also has some amazing soaking power because my hair instantly looks less oily after using it & the Moroccanoil brand makes me think of the hair salon.
4) One product I recently started using again this month is an old favorite within my collection: the always amazing essence pure nude highlighter. The essence pure nude highlighter has been in my collection for roughly two years now and this November, I've been using this highlighter nonstop because, not only is this highlighter crazy affordable (coming in at a whopping $4.49), but it's also super pigmented and looks extremely stunning on the skin! It still looks natural, but with a golden pop!
(photo from Ulta.com)
I'm also too lazy to clean my makeup brushes so I've been gliding my ring finger on top of the product then I swipe my ring finger on top of my cheekbones & a small dab on my nose for an all-over face glow! Even with using just my fingers, I get a great amount of color payoff; it's just so naturally stunning!
5) & to end this November Favorites with something that's been SUPER moisturizing while showering is my sugar scrub that's packed with coconut, almond, avocado, and essential oils. My mom gifted me this sugar scrub from a local shop in a small Florida town, but you can easily make your own DIY sugar scrub if you use the same oils I mentioned above and that's what I'm going to do when I use up this bad boy.
I've always wanted to make my own sugar scrub and this one has given me the motivation to do so because it's been absolutely amazing to use while in the shower. The oils soak into my skin, which is perfect during this cold, dry November. Personally, my favorite way to use my sugar scrub is before shaving my legs. I do this so I can lift all my leg hairs (& this gets the stubborn ones) so I can get the closest shave.
Also, because this sugar scrub is so moisturizing, I also love using this on the back of my arms and elbows. This area is prone to small bumps that can also get really dry. I love this sugar scrub so much and there is no shortage of amazing ways to use sugar scrubs during your shower routine.
& those have been the five products that I've been thoroughly enjoying during the month of November. Whether they were old loves or new ones, I can't wait to continue using and enjoying every single product for time to come.
What have you been obsessing over this November? Or something you've been using constantly and just can't put down? Write it in the comments below because I always need beauty recommendations during these cold winter months because I'm a clueless Floridian during this time of year.
With love,
A Simple Wildflower