Once I heard that Amazon was hosting a one-day sale for Prime members, I knew I needed to check out the deals myself!
I'm in desperate need of kitchen supplies, so that was the first department I went to browse through. & the one item that caught my eye was the Chefman TurboFry 3.5 Liter Air Fryer for $59.99. Most air fryers I've seen in the past have always fallen between $80-$100, so to see one for $60 is really making me look at my monthly budget to see if I can squeeze it in!
My new home was built in 1960, so it's a bit older, which means my light fixtures aren't the best. I'm sure buying new lightbulbs would solve this issue, but I love the look/convenience of the  OUSFOT Under Cabinet Lighting and for $22.99 for a 2-pack doesn't sound too shabby to me!
AmazonBasics Cooling Gel-Infused Memory Foam Mattress Topper – $118
& one item that would be a total luxury buy is the AmazonBasics Cooling Gel-Infused Memory Foam Mattress Topper for $118, cause your girl has a king-sized mattress!
I own a Tempurpedic pillow and I want our new mattress to have that same feeling because I'm a Tempurpedic lover! I think purchasing that pillow significantly helped make my neck pain go away; my neck just needed the right type of support.
This mattress topper is 3-inches in width and I would prefer 4-inches, but 3-inches will suffice. I know mattress toppers can get really expensive for a king-sized mattress, so I don't mind splitting the $120 with Alec because I know we'll both thank ourselves down the road for this purchase.
Are you a Prime member? If so, what are some deals that have caught your eyes? If not, you can totally sign up for Amazon's 30-day free trial and either cancel when the 30-days are up or if you've fallen in love with the service, it's $119 for the whole year! Either way, it's a total win-win situation!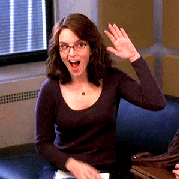 With love,
A Simple Wildflower